Ok, so your football club, cricket team or netball squad is doing amazing things. You are winning games, empowering your local community and raising money for charity.
It's time to attract some attention and win some column inches, radio airtime or TV coverage - but how do you go about it?
Publicity is so important because it celebrates your club's history, people, successes and stories. It propels your club into the spotlight and whether it's for a positive or negative reason, it is an asset to tap into.
Keen to promote a future event? Need new players for the season?
Whatever it is, a sports club should do all it can to encourage media attention in the right way.
Being featured by a magazine or TV station builds a club's profile and gets across your message to a larger audience. That in turn attracts players, members and volunteers to enable more growth.
So, here are some top tips to give your club the best chance of success:
We don't like to show off but here's just some of our achievements this season, well done to everyone who's been involved 👏👏👏 pic.twitter.com/DuZlqwkUMU

— Alfie Gates (@Alfiegates_) June 21, 2017
Have a Club Media Officer
Every club needs a person who handles the club's media enquiries - and can be contacted during office hours.
This isn't easy as most club officials are volunteers who work during the day. But ideally, they are free to talk and email pictures at a short notice.
Find out key deadlines (daily or weekly) when newsdesks and journalists need content by and don't miss them!
Be proactive
Find out who the journalists and Editors are at TV and radio stations, newspapers and websites, (particularly local to your sports club) then ring to introduce yourself.
Ask them what stories they're most interested in and aim to build that relationship over time.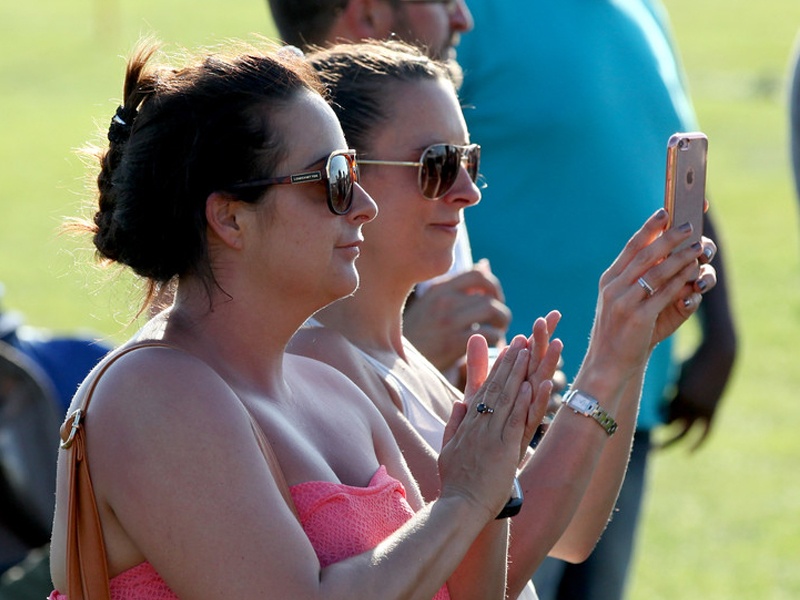 Stay active on social media
Twitter and Facebook have become a go-to source for sports journalists looking for stories.
If you have active social media channels filled with a variety of things going on, complemented by eye-catching photography, you stand a better chance of being noticed (see Pitchero's 10 top tips).
Another tactic is to write your own ground-breaking stories as professionally as you can and promote them via your Pitchero website (and on social too).
Follow local journalists on Twitter and 'like' relevant media Facebook pages to keep updated as they will sometimes request interviews or types of stories.
It's fine to tweet a journalist directly with a possible story - but make sure you can leap into gear if they show interest.
If they don't, well, it's nothing personal...all of our timelines are usually cluttered.
Understand what the story is
The difference between success or not can be understanding what the story is. You need to think like a journalist and not just a sports club. So, what does that mean?
Well, if you are fundraising for charity and want your town to attend a sponsored 5k run then a dry press release asking for money may not cut it.
We all relate to and respond to stories about people.
So, in this example, do you have a member affected who is willing to discuss the importance of the charitable cause?
Find out what the media needs
Research takes time but understanding the types of media, usual stories accepted and style/length of content required all means you can tailor what you produce.
There is no point spending a week tussling with a 1,000-word exposé if the person you're sending it to never reads them and wouldn't ever use it.
It can be disheartening not to get the media coverage your sports club deserves but the best advice is to do your homework upfront to avoid obvious mistakes.
Learn your 5 Ws
Blanket sending a press release might work but you stand a better chance if your attempt to catch the eye of the Sports Editor is tailored to each media outlet.
What a Norwich newspaper wants isn't the same as a national TV programme like BBC News.
Are there guidelines to review or instead give a quick call to check if they might be interested? Think of the crux of the story as a ten-second, elevator pitch (like a condensed version of Dragon's Den).
Summarise the famous 5 W's of any story: who, what, when, where and why?
For inspiration, this Guardian article about how to write a press release includes lots of great advice. it is aimed at small businesses but applies equally to any sports club.
Be distinctive

The aim is to stand out; not as simple as it sounds when every other sports club is trying to do the same. So, how can your club's news be distinctive?
Get a copy of the newspaper or scroll the website you want your club to feature in and read it comprehensively.
This will teach you how the content is divided - it might be you have a story that's ideal for a weekly 'Interviews' column that a local paper runs.
It will also illustrate what news is getting included and therefore what the types of stories are best to focus on.
Provide the words, photos or video
Understand that if you save a journalist's time then you are their best friend. They will typically be inundated and under pressure with multiple deadlines.
Well written content, that is accompanied by photos or video at the right resolution if required, will make it more likely your rugby XV or hockey club will be included.
Don't forget to follow-up
After you've emailed, call and check the journalist has received it - pinging across another email won't do. it may sound pushy but emails can be easily ignored.
Call the person you sent it to just to confirm it arrived and if it's of any use. Sending something just to a generic email like news@thelocalnewspapernearyou.co.uk might be protocol but is a bit of a black hole.
It's better to copy in an actual person if possible.
When will it be used/aired?
This is not always easy to predict and deadlines can change but if you can find this out then your club can create a buzz on your Pitchero website by telling everyone.
A slight word of warning, copy can get bumped due to limit on space and if a bigger story comes along so hope for the best but don't be too disappointed if it isn't used.
Don't put all of your chickens in one basket
Don't pin your hopes on making the headlines on the BBC (much as it would be nice) so try to get your match reports, Chairman's interview or world record attempt in a variety of places.
The best-case scenario is that it is picked up by more than one and world-wide fame is around the corner…
Good luck!
Resources: