Writing news articles or match reports for your club website requires a different style to writing for print.
This is because viewers of your website tend to skim content, scanning for facts whilst jumping between different pages of your website.
Consequently there are a number of important rules every Webmaster should follow if they want to write effective content.
The things you SHOULD do:
Keep sentences short and snappy, 15-25 words max.
Use one idea per sentence.
Make sure paragraphs are no longer then 2-3 sentences in length.
Break content up into smaller, logically organised sections.
The image below shows the difference between short and long paragraphs.
It is clear, the text on the left with the short paragraphs is easier to read then the text on the right, with the longer 3-4 sentence paragraphs.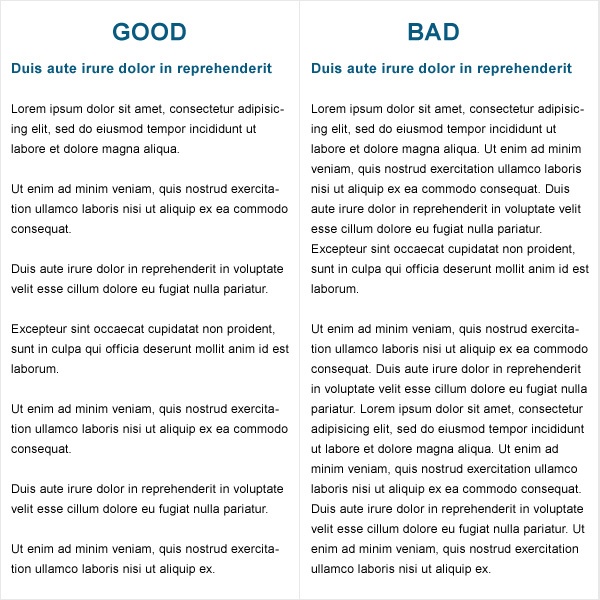 To see more examples of writing online content visit any of the major news websites. Even the most complex articles are broken down into short 2 sentence paragraphs.

Finally, the things you SHOULD NOT do:
Use long rambling sentences which cover more then one point.
Begin content with long introductions.
Write long paragraphs.
For more information about writing online copy Pitchero recommends:
Content is King, Writing and Editing Online. by David Mill.