There are hundreds of clubs on Pitchero using the donations tool, since it was introduced in 2020.
Thanks to the generosity of members, they have collectively raised over £250,000 to help offset financial losses due to coronavirus.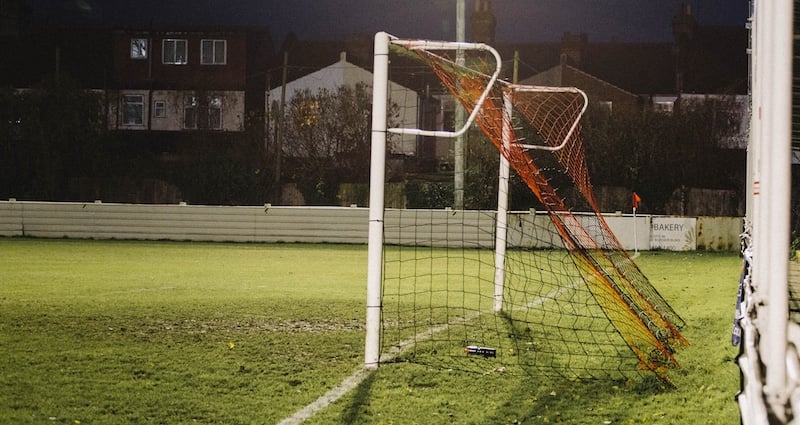 In this article, I'll give you an overview of the donations tool and how it works. We'll explore more recent features to take advantage of and flag up some case studies from fundraising clubs.
What is the donation tool?
Put simply, clubs can quickly create a product in their online shop, add a name, product description and start to receive online donations.
What features are there?

The fundraising tool has had new features added since its launch in Spring, so clubs can:

Set a target
Specify amounts or a custom amount
See amount raised
View names of people who have donated
Those donating can remain anonymous too
How are clubs benefitting right now?
The need for a donations appeal could relate to the effect of Covid-19 or, in the case of Settle United AFC recently, be down to mother nature with their Bridge End ground damaged by Storm Dennis.
Following the ground damage and flooding, we cannot thank you enough for your overwhelming response. Read our club update and thank you below. 🔽⚽️🧡🖤🧡https://t.co/gW2yGx4oTM#WeAreUnited | #SUAFC pic.twitter.com/scHr84toYA

— Settle United AFC (@SettleUnitedFC) November 7, 2020
They closed their appeal in less than a week having been overwhelmed by the response.

Richmond Cricket Club set a target of £50,000 and by May, had already surpassed half of that. Their success was aided by:
Donate to RCC' top link on their homepage

Fundraising updates (

Chairman example

)

Social media reminders
The club said: "Our Appeal is going well, and the tool is a part of that. We have already made significant progress, with some people taking the opportunity to donate a bespoke amount. I have been hugely impressed with the responsiveness from Pitchero."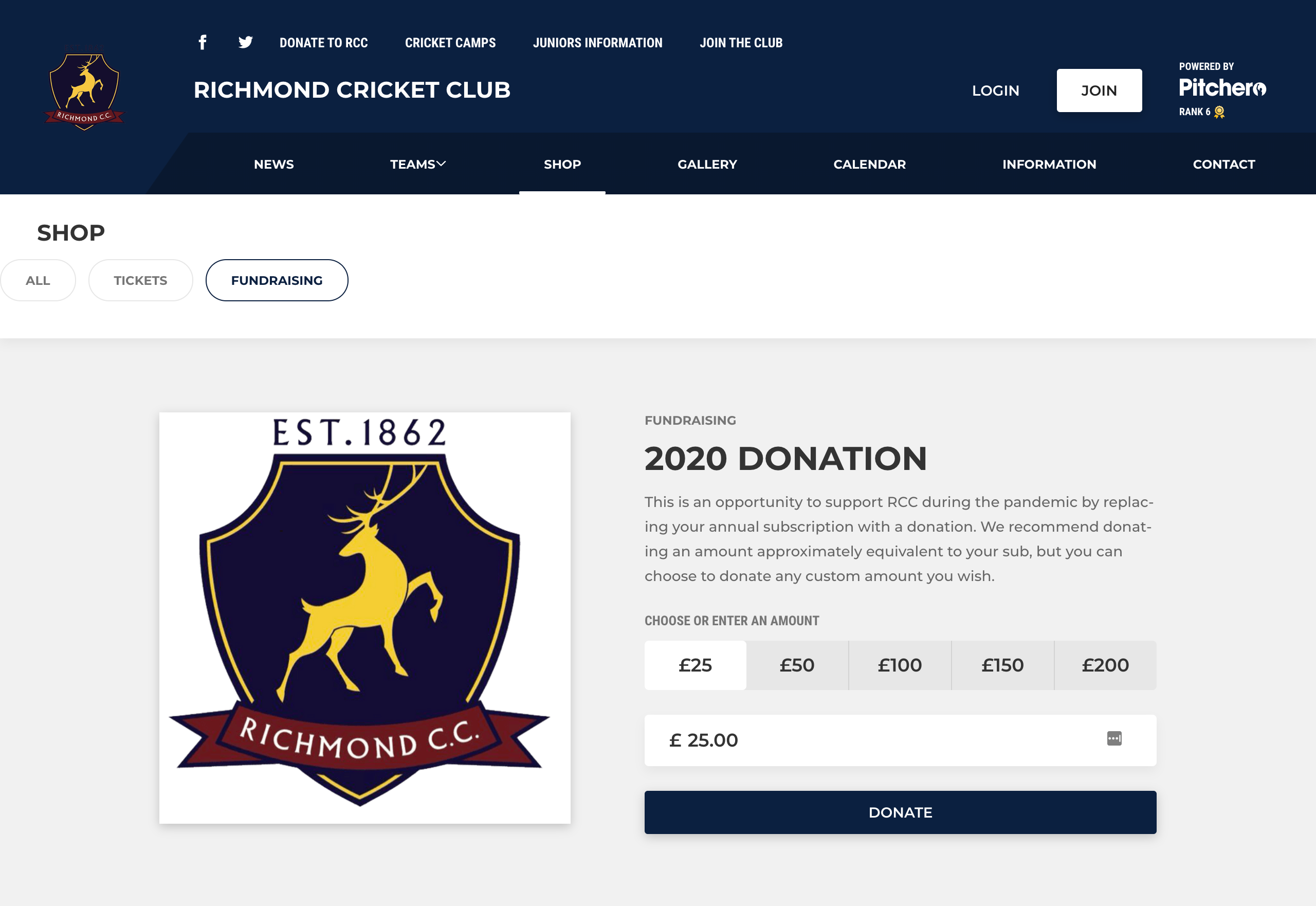 How do I set this up?
You can have this up and running in just a few minutes. Watch the video below to find out how.

Webinars - if you need help, you can email support@pitchero.com
How to promote your fundraising

If you decide to launch a donations campaign, you'll have to tell your members and nudge them repeatedly.
We have created a Donations tool starter pack (download here), packed with templates for email, social media, local press and your club website.

Be sure to:
Use all the fundraising features in the Pitchero tool

Add a sticky news item to your homepage for maximum visibility

Email all registered club members



How to donate as a non-member
How to donate as a member
Finally….strike the right tone

It's understandable that some clubs don't feel comfortable asking for donations in the broader climate.
However, supporters will want to help out with whatever they can afford and it's all about striking the right tone when you ask (see Richmond CC example).

You can set up the donations product in your club's shop to have a range of amounts or the ability to add a custom amount. (See Newbury Blues example)
This empowers the person donating and in the product description, you can emphasise that donations are optional.
It's also really important to explain the context to why your club is requesting donations. Many sports have had their season decimated and lost sponsors.
It sounds obvious but members and your wider network won't know the state of your club's finances or wider plans.
In a few lines, explain the seriousness of how Covid-19 has impacted.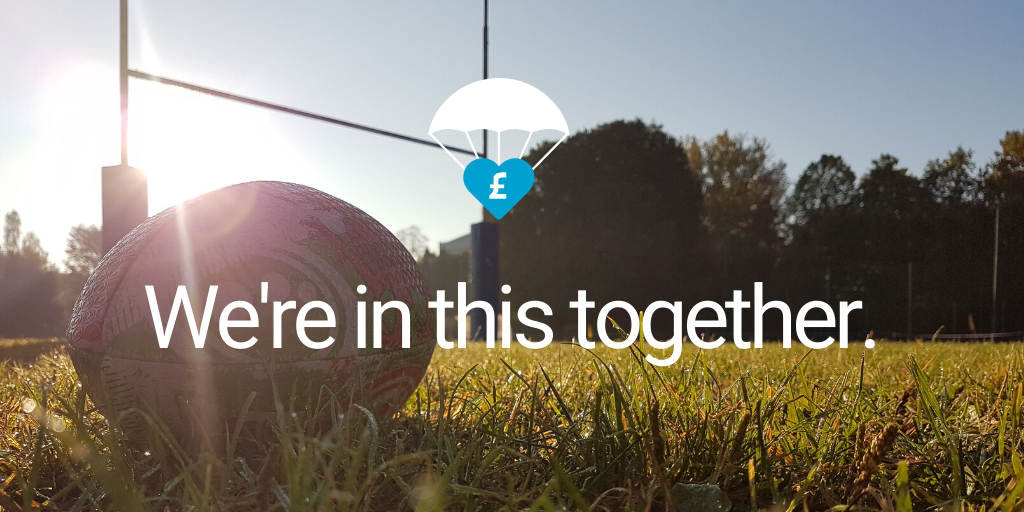 What if I need help?
If you're not sure and want to talk to us before you get started, you can book a quick call with an Account Manager at a time that suits.
We also have each step explained in the Donations section of our Help Centre.
**If you start and then get stuck, you can submit a support ticket with your progress, any screenshots and the problem.
Goalposts photo: Kenny Orr