The new McDonald's Fun Football programme, in partnership with the 4 UK Football Associations, aims to provide 5 million hours of Fun Football to over 500,000 new children over the next 4 years.
There are loads of exciting and free ways for girls and boys of all football skill levels, aged 5-11, to get involved including;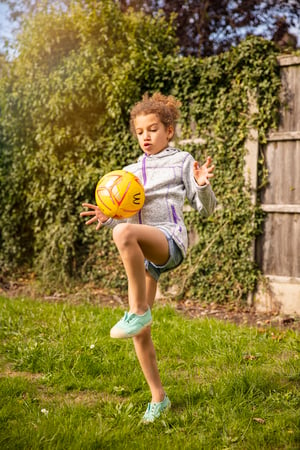 Fun Football Centres: free introductory weekend football coaching sessions for kids new to football.
Fun Football Festivals: bigger events free for all the family, with inflatable games, fun football activities and face painting!
Fun Football Activity Book: designed to introduce children of all abilities to the beautiful game of football through simple football activities and fun creative exercises and stickers!
Registration for free places at the Fun Football Centres are now open!
This is the perfect chance for kids to try football for the very first time. Sessions are taking place across the UK on weekend mornings, and delivered by qualified his will be held with UKFA coaches to help children build their confidence in a fun and safe environment where everyone will have a blast!
Register now for your local centre with sessions taking place in April/May/June at: www.mcdonalds.co.uk/funfootball