Pitchero Athlete Ambassador Kate Richardson-Walsh is joining us for a series of discussions on her experiences climbing to the top of the sporting ladder.
In the first of 3 interviews, we asked Kate about the standing women's sport currently enjoys, plus what more can be done to continue promoting women in a positive sporting light.
It's fair to say that over time women's sport has evolved massively. Developing it's own culture, we're moving further and further away from the idea of 'female versions' of sports.

A growing relationship with and interest from the media, along with sponsorship and funding developments have contributed to these changes, resulting in professional women's sport attracting more attention than ever before.

This was demonstrated when over 9 million people tuned in to watch the thrilling GB women's hockey final against the Netherlands at the Rio Olympics last year, according to the BBC.
This impressive figure is proof that women's sport has become of interest to a large audience, something which has generated a positive response not just for hockey, but also for female role models in sport.

Pitchero's newest Athlete Ambassador, former GB captain and Olympic gold medalist from that very night in Brazil, Kate Richardson-Walsh, has lived and breathed hockey and women's sport for the last 17 years, witnessing it's progession over this period.
Kate has been voicing the importance of women's grassroots sport over the course of her career and is seen to be a fantastic role model for women's hockey. She's one of many patrons supporting the Women's Sport Trust, an organisation that respects and empowers female sport, with the mission of celebrating and championing it further.
There are some incredible people doing exceptional things in women's sport. Let's celebrate them. #BeAGameChanger https://t.co/31LE4nCSkh

— K Richardson-Walsh (@katewalsh11) April 22, 2017

We had a chat with the former GB hockey captain about what it was like growing up with women's hockey and how far women's sport has come since the start of her career.



Which female sporting icons did you look up to in your early sporting career and did they inspire you to pick up a hockey stick?

The women's GB hockey team winning bronze at the 1992 Olympic Games was definitely a big impact moment. Plus the team that came so agonisingly close to repeating this in the 1996 Olympic Games.

Also, Sally Gunnell was a big role model for me growing up. I think more than anything she showed me that being active was normal for women and that anyone can achieve their dreams with hard work and dedication.


Were there any barriers presented to girls wanting to take up hockey? Do these barriers still exist today?

No, hockey is a great sport as it really is for all. As long as you've got a bit of space, a stick and a ball, you're away.

My sister and I would even play 1 v 1 in the hallway at home. It's important to remember that whatever level and whatever your time commitments, there is a club for you.
How important do you think your Olympic success has been on promoting women in sport?

I believe in the mantra 'you have to see it to be it'. In order to show young people, across genders, that sport is for everyone, we need to have both male and female sport in the media. It needs to be accessible.

The Olympic gold medal gave us the shop window to promote our sport and I believe we are continuing to push our sport out to new and wider audiences.
Is elite success a vital cog in promoting female sport amongst grassroots players?
Our sport would not function without the grassroots. It's where we all start the game and it's where we all come from. The thousands of volunteers that help our sport run so successfully throughout the year are exceptional.

Elite success is important to have as a spectacle, something to support and get behind. The senior international hockey teams galvanise the hockey family and bring us all together.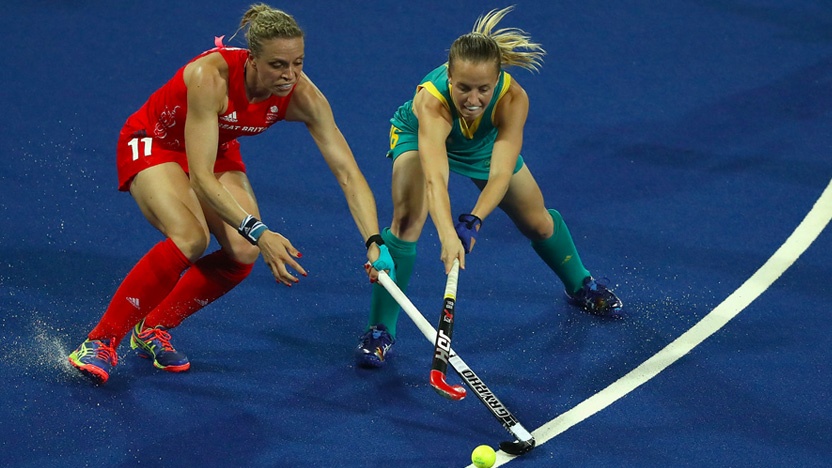 Do you think women's standing in sport has changed since you began playing?

Women's sport has changed massively in my 17-year career. From wearing men's polo shirts to qualify for the Sydney Olympic Games, to wearing Stella McCartney designed Lycra kit in Rio is a great example of the progress.

We still have some way to go to achieve real parity with media coverage, sponsorship and endorsements. We will get there.


What more does sport, and hockey, need to do to get more women into sport?

I think it's demonstrating that sport is for everyone and that there is a sport or exercise out there to suit you. We need to show a diversity of role models. I also think sport and exercise need to be part and parcel of daily life as soon as young people go to school.


If there's one thing that inspires young girls to take up sport, what do you think it is?
I think it has to be fun. Sport is great for keeping a healthy mind and healthy body. It's also great for socialising with friends and making new friends. It's a place you can be yourself.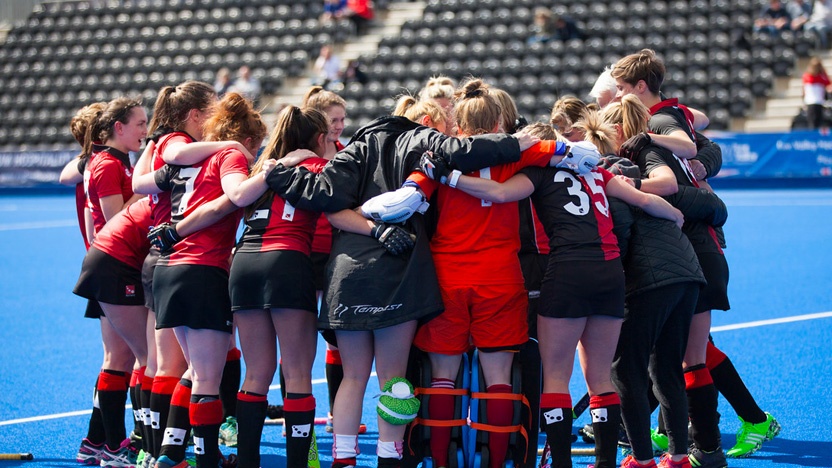 Is the future of women's sport a bright one?
The future of the sport is bright as long as we work collaboratively.

There's no doubt that the GB Olympic gold medal for women's hockey was a spectacular moment and one that has since driven a positive interest towards female grassroots sport.
Women's increased involvement in sport in general is also a good marker for a more egalitarian approach we now enjoy in sport. Female officials and referees now appear in football and rugby, plus influential figures such as chairman's and directors of football clubs are now female; positive stides are being made. These movements are encouraging changes to be made in grassroots too.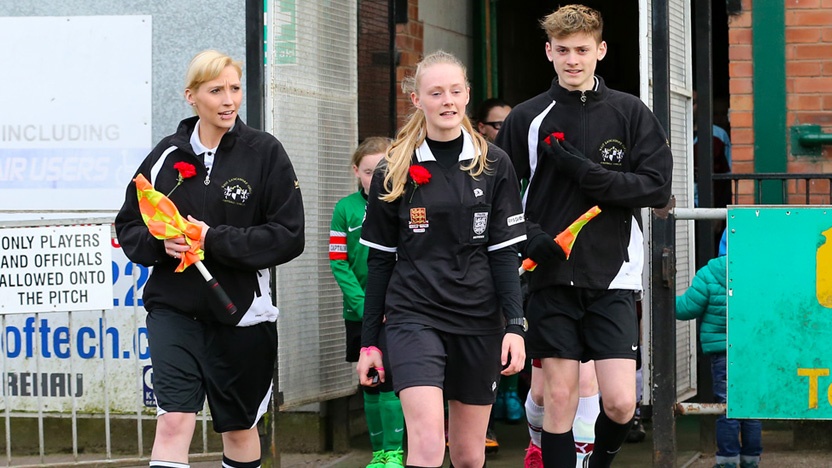 A positive future for women's sport is inevitable, even more so since The England and Wales Cricket Board (ECB), England Hockey and England Netball launched TeamUp at the end of last year, a 3-year campaign to maximise the legacy of 3 home World Cups and build an even bigger fan base for women's sport.

As a result of this, the next 3 years is going to be an exciting time for women's sport. England host three consecutive Women's World Cups - 2017 ICC Women's Cricket World Cup; 2018 Women's Hockey World Cup and the 2019 Netball World Cup.
Bring it on.