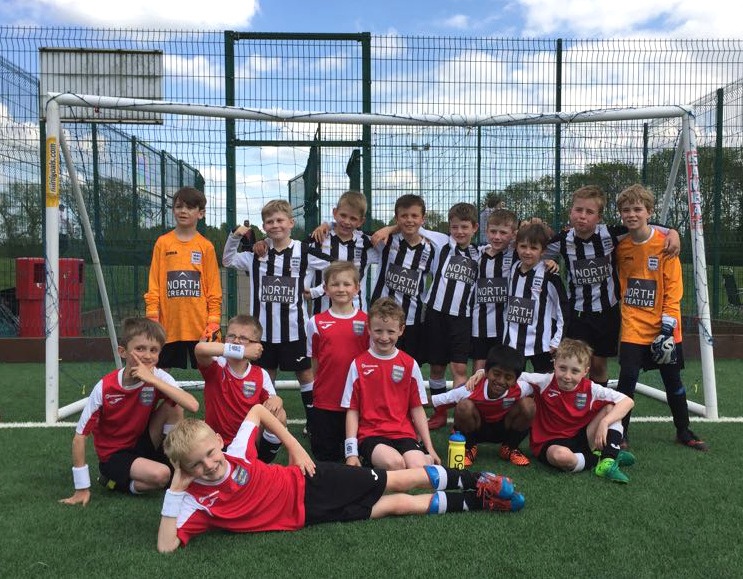 Kibworth Town Football Club have enjoyed astounding growth. They began with just a mens team and in a few years, there are now 1st XI, Reserves, Veterans plus social and walking football.

That's far from it either...there is almost an entire animal kingdom….Under 11 Hawks, Under 11 Kestrels, Under 12 Eagles, Under 12 Panthers, Under 14 Panthers and Under 15 Kings.

Mini soccer has proved immensely popular from U5s to Under 10 Swifts and there are now four girls teams with the Kibworth Wildcats the youngest. For the 2019 season, they are set to have 30 teams in total!

How has this happened? We caught up with James Harbidge, who is Club Secretary for Kibworth Town Football Club, to find out more. He wasn't in the country for the AGM and found himself voted into the post he still holds!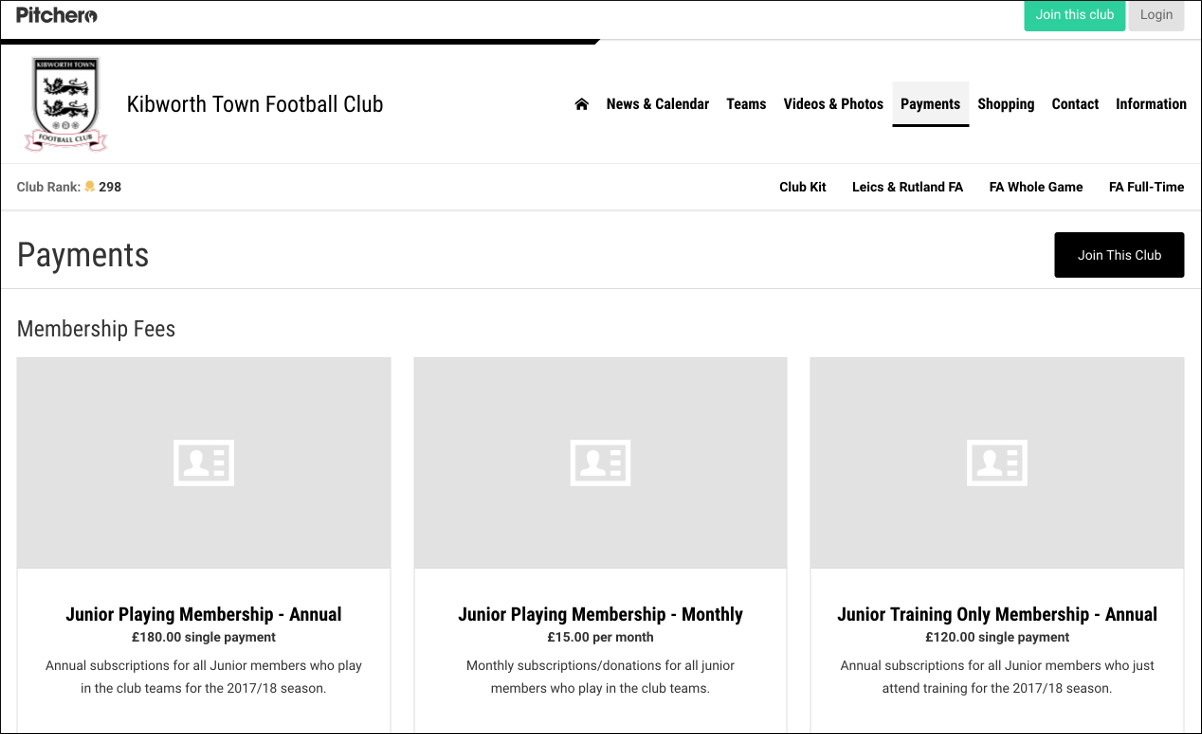 Collecting payments online
Football in Kibworth went from being a group of franchises playing at the same ground to a single, cohesive entity. From James' point of view, another seismic change came in the collection of membership fees online.
Through Pitchero, they have Senior and Junior Playing memberships to buy as a single annual payment or a monthly subscription as well as a training-only option, a fines system for yellow and red cards plus 'The 100 Club' - £5 a month that goes towards funding the planned new clubhouse at their Birds Barn HQ.
At one point in the past, the financial side of the football club was in some disarray and they weren't tracking who had paid what. Now, they are on a much better financial footing:
"Getting people onto a monthly direct debit was the best thing we could do for the subs. Chasing cheques…'No, I gave it to the coach!'....no more having to go to the bank, it has worked really well."
Selection
Picking sides used to be done via Whatapp but Kibworth Town FC took the decision to move all communication over to Pitchero as it is a system that can be used by all and is fully-GDPR compliant.
Pitchero's Manager app allows coaches and team managers to pick sides, nudge squad members for availability. While players or parents using the Club app can flag up whether they can be picked for training or matches.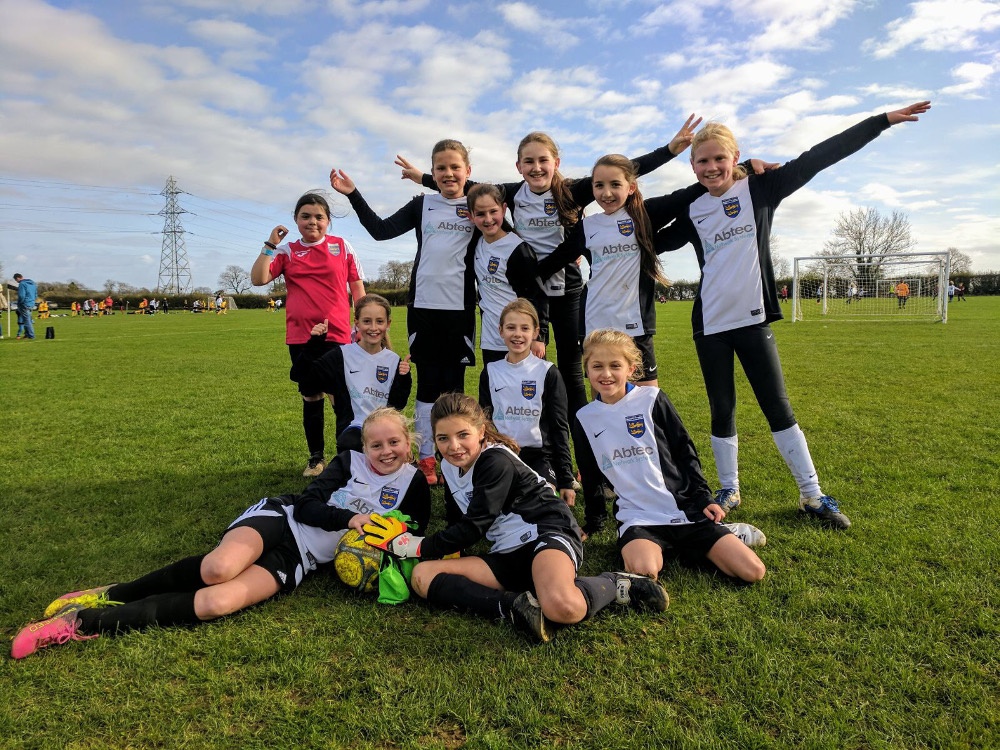 Girls football
"The biggest growth area for us is girls football. We've gone from three girls playing two years ago then we got a 'Grow the Game' grant from the Football Foundation and there are now about 80 girls involved."

James Harbidge, Club Secretary, Kibworth Town Football Club

The growth in numbers at a sports club brings with it a question of resources around coaches and volunteers to organise and run these teams.
According to James: "It's really cheesy but 'build it and they will come.' We never turn kids away. The parents are now energised as there's loads of kids and they're all enjoying it and all of a sudden, you've got three coaches. There's no magic formula, having too many kids is a nice problem!"
One route Kibworth Town have gone down is the method of 'apply for a competition then worry about a team later.' With the grant covering pitch fees for a year, they entered the Leicestershire Girls League with an U11s team they didn't have and a fortnight later - they did!
Connecting with the primary schools has been instrumental in bolstering recruitment with Kibworth, Fleckney and a host of others on the radar. Going into a school during assembly where a pupil, who is already at Kibworth Town FC, can talk about girls football has been effective.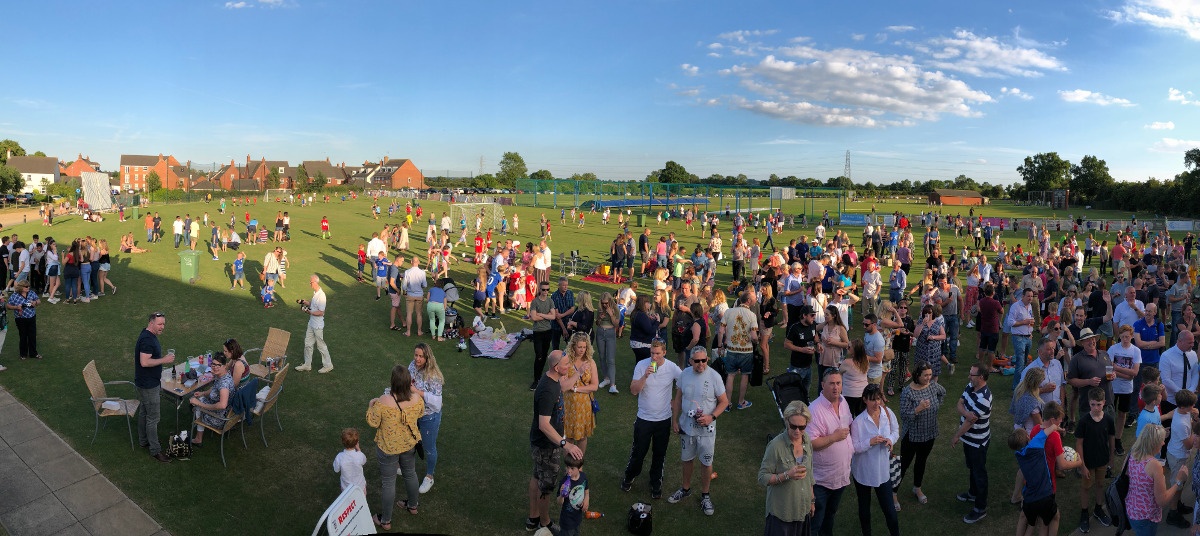 When Tom Davis, a coach at Kibworth Town FC, first started at the club it had just an adults team and now there are opportunities for those of all ages and a thriving social scene.
That has partly come about as Kibworth and Smeeton Juniors FC, who won Leicestershire FA Charter Standard Club of the Year 2017 for the way it has nearly doubled in size, became part of Kibworth Town FC.
As Tom recalls, the decision-making process has certainly all changed:
"When I started, there were only a handful of people behind the scenes and now I go to committee meetings and there will be 20 there; all talking about how we can boost our numbers and where we want the teams to go."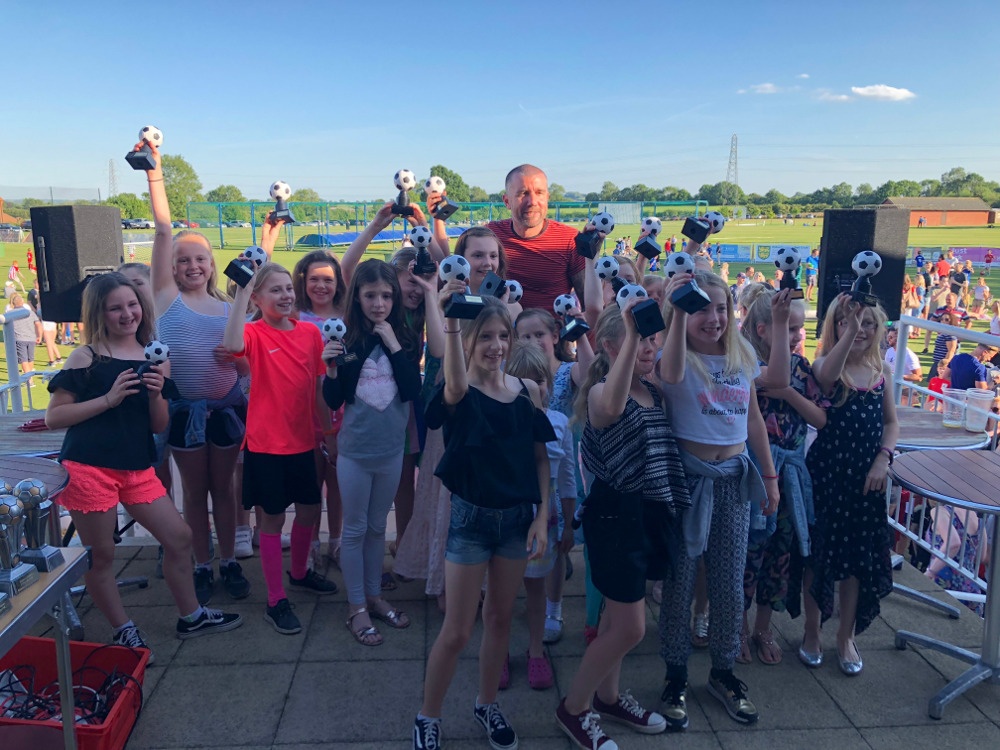 The girls teams at Kibworth Town FC go into schools to encourage other girls to try the game. The clubs regularly looks to apply for grants and coach qualification is a key part of their strategy as it reassures parents that the club is a safe and trustworthy environment:
"If parents see that it's not just people giving their spare time but the club has those who are qualified, they'll be more willing to get their child involved as they see the club's taken the time to get coaches trained up."
According to Tom (who helps coach the Senior Reserves squad alongside his U9s commitments), there is a contrast between junior and senior football. In fact, there has been a correlation between the fortunes of a certain Premier League side and a battle to put out two Kibworth Town adult teams:
"Ever since Leicester City started doing alright, there seems to be more and more people wanting to get a season ticket which means we've had to pull in more favours. We're still managing to field two teams but it has been difficult."
We wrap up with the topic of facilities and how that can play its part: "Kibworth School having a 3G pitch helps regarding training. During the winter seasons, we were having to go to nearby villages and towns, which could be half an hour's drive. Now we've got one on our doorstep, we get up to 40 people turn up to training."
Congratulations to Kibworth Town FC for their efforts that seen them go from 170 players with 20 coaches to now where they're 400-strong with about 50 coaches.