Want to help your club, coaches and team managers collect match day fees online? Here's how to save time and hassle...

Match Fees has been one of the most popular feature requests and parents or players can pay individual match fees, quickly and conveniently using the Pitchero apps.

No more chasing in person, Pitchero Match Fees is contactless. By not handling cash, members are kept safe and volunteers save time. Helping to protect all club members from Covid-19.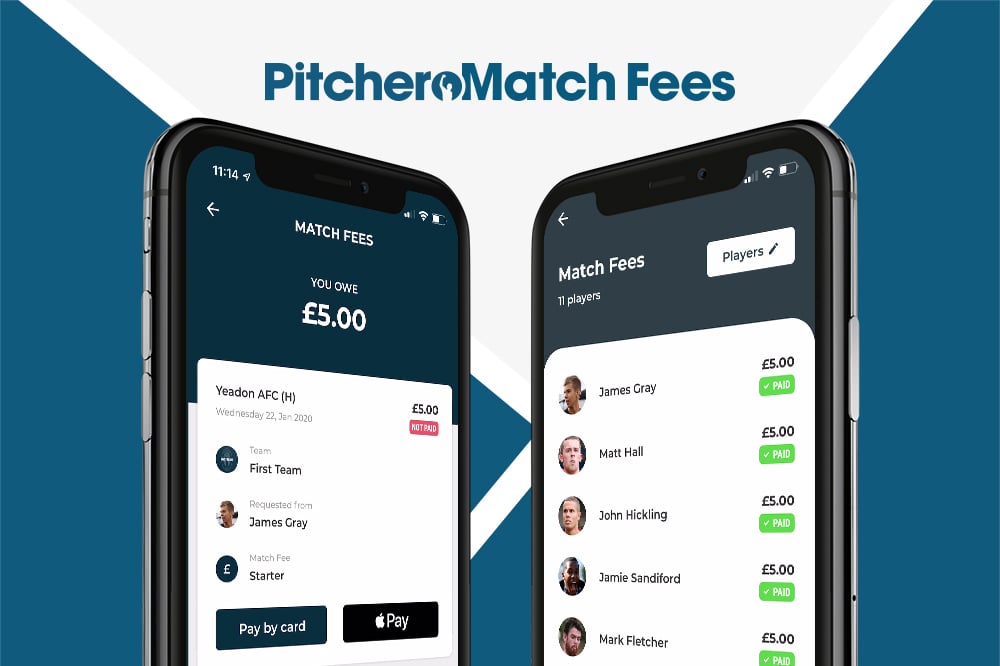 How does Match Fees work?
Using the free Pitchero Manager App, coaches and team managers select their squad before or after the game and then send members a prompt to pay their subs.
Players will receive an immediate alert via the Pitchero Club App and can make the payment straight from their phone in 30 seconds.
Once set up, the process can be repeated each week in minutes.
Club officials can track who has paid and manage the process online. Nudging someone to pay is easy, ensures fairness for everyone as well as getting funds in the club bank account promptly.


Getting started - set up
The first step is to ensure your club has Stripe set up as a payment provider. This will enable the club to collect one-off payments from members on a regular basis.
First, the club creates a set (or sets) of match fees (these can vary for different members e.g. starters and substitutes), then assigns the match fee to the member via the Manager App.

Here's a step-by-step guide to set up match fees that begins by adding them in the club control panel (under 'Shop and payments').
Give the match fees a name (e.g - Juniors)

Add price variations (Example 'Starter' or 'Substitute')

Assign teams to the match fees

Select the bank account to be paid into

Complete the setup
Collecting match fees - Manager app or Club website

Once set-up is complete, Webmasters and Team Admins are able to collect payments from members. They can do this either of 2 ways:
For the best user experience whilst on the move we strongly recommend all Coaches and Team Managers use the Pitchero Manager App.
With each method, you can manage match fees on a fixture, allocate players with match fee variants, prompt players for payment, track who has paid and mark a manually collected payment.
Note: It's recommended that everyone uses the latest App versions for iOS and Android.
Paying match fees - Players and parents
Players and parents can pay match fees via the Pitchero Club App on their phone or in their Pitchero account via a web browser.

In each case, you can pay for a specific fixture or settle outstanding match fees. Click our Help Centre articles below to read a step-by-step guide.

In the Club app, the 'Overview' screen shows total match fees unpaid. You can tap to view the list of outstanding match fees due and then select a fixture or pay for everything.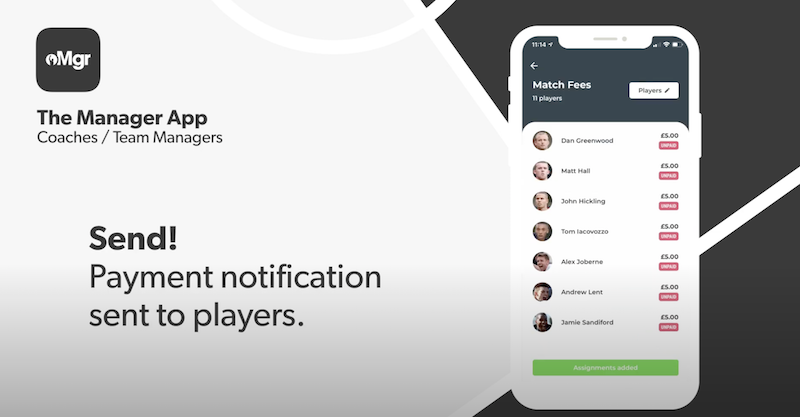 Start using match fees for your club!
We believe using Pitchero for your Match Fees will help clubs collect more payments with ease, reduce club admin and protect club volunteers from Covid-19.
Players and parents can pay for match fees when it's convenient to them, on the move or at home.
To get started, just set up match fees in your club control panel and kickstart your journey with our apps!
Book a Demo
To see a live DEMO and ask a Pitchero expert about how your club can benefit from collecting match fees online, click here and choose your preferred date & time.
User Feedback
Thousands of clubs use Match Fees on Pitchero and feedback has been very positive. Check out a few comments from club officials on Twitter.