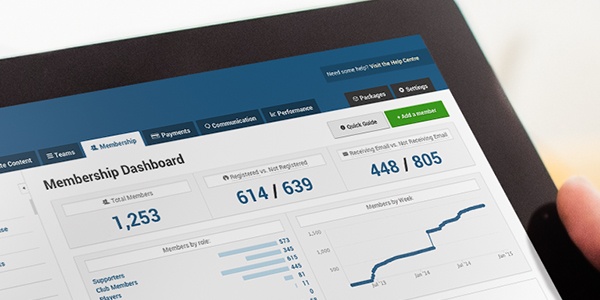 Introduction
In the past, collecting membership forms could be an extremely daunting task, with endless amounts of paperwork and a real struggle to chase forms from members on time.
With all Pitchero sites, you have the tools to move the whole process online, by creating intelligent membership forms and storing this data securely in your Membership Database.
In this guide, we'll go through the steps you can follow to move your membership collection online and how you can use this membership data to help run your club more efficiently.
Constructing your Membership Database
It doesn't matter how big or small your club is, or which Package you're on; all Pitchero clubs can make the most of the our great membership features.
Within the Membership section of your Control Panel, you will see a Membership Database - this is where you can access the membership information for the members of your club.
Each row within the database represents an individual member; with each column representing a field of data that you are collecting and storing for each member.
The rows will consist of all registered members that have signed up to your site, plus any members added to your site manually - including players and officials.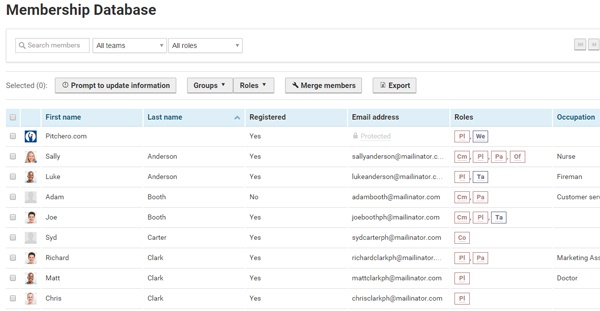 There are a number of default columns (fields) that appear on your database; these are standard fields for all members and include the likes of name, e-mail address and role.
You can add new fields to this database at any time - this will then allow you to collect and store the information that you want to record for your members.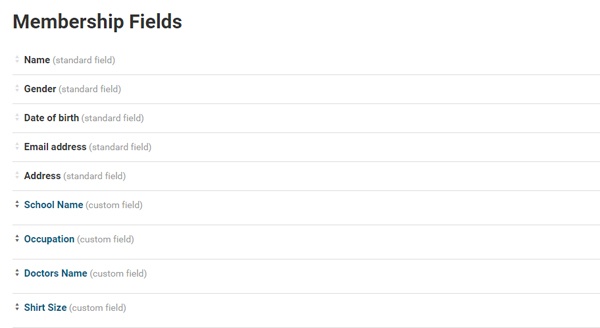 Adding new fields is done in the 'Fields' page within the Membership section. You should add as many fields as you need - this will form the basis of your Membership Database.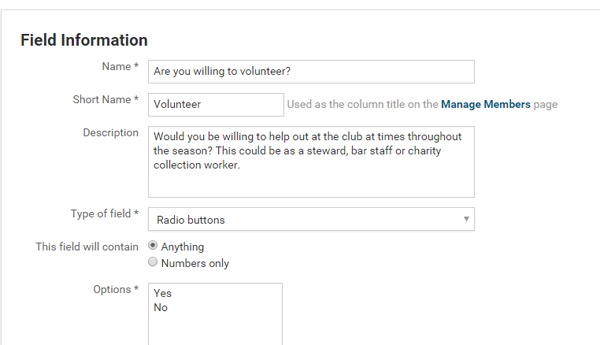 Sign-up forms - new members
Now that you've created your membership database and added the fields you wish to collect, it's time to collect this data from your members.
For new members, a really effective way of reducing your paperwork and workload is to create custom sign-up forms for the different membership levels at the club.
For example, you may want to collect health and safety information from a player or parent, but not necessarily from a club member - you can do this by selecting the "Show in sign-up form" option in your custom fields, then selecting who you want to complete this field.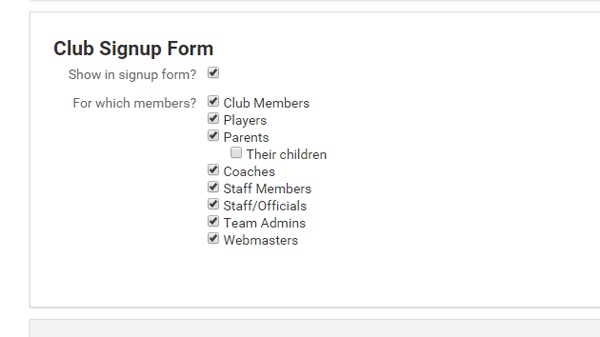 Any new members signing up would then choose the roles they wish to apply for at your club and will be asked to complete a form based on the fields you have assigned to that role.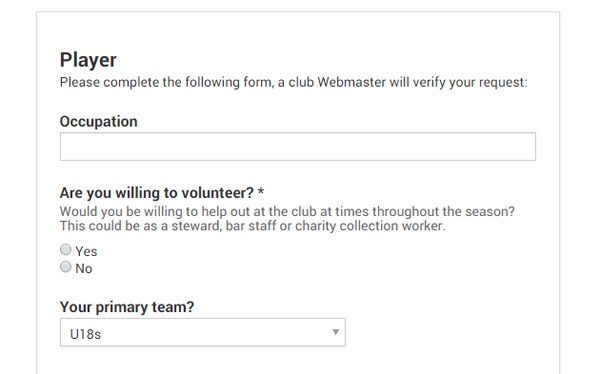 Existing members
For existing members the process is slightly different - you can prompt your existing members to update their membership information.
To do this, all you do is select the members you want to prompt, using the selection box next to each member and click the 'Prompt to update information' button when finished.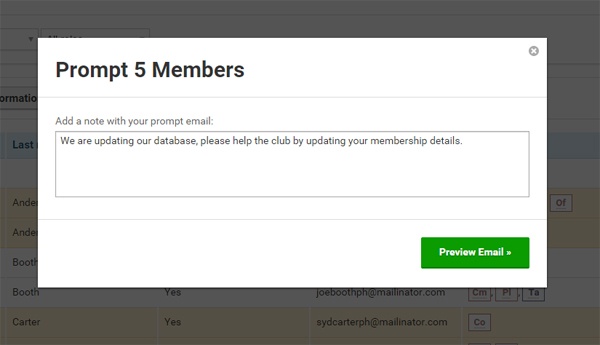 Reporting and filtering membership info
Another huge benefit to using our online membership system is how easily you can then access and use this important data.
Rather than manually looking though hundreds of forms, or searching for the most up-to-date spreadsheet, you can simply go to your online database and use our search and filter tools to find the information you want.
Whether that's looking for a particular group of users based on membership roles or team.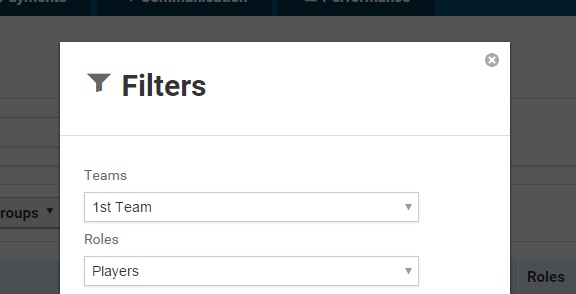 Or even if you want to see a group of people based on their responses to a particular field - e.g. Members who are interested in volunteering at the club.
You can even export your database to an excel spreadsheet - great for providing committee members with offline versions of your data.
More info on Membership and Payments
Following this guide will give you a very strong basis for your online membership collection and will save your club time and effort.
If you want to make further use of our membership features, including seeing how easily your club could collect membership fees online, then we'd more than happy to give you a one-to-one demo.
Just get in touch with our Support Team and a member of staff will be in touch to arrange your demo.
Alternatively, why not take a look at a previous Webinar recording that explains how to use the Membership and Payments features in more detail.
Thanks,
Pitchero