With grassroots sports grinding to a halt for most of us, we know clubs are looking for new ways to keep the club funded, so we can pick up where we left off when sport get's back under way.
Today, we're launching some new features to your control panel to make it even easier to raise funds for your club, via donations.
What's new?
As well as an easier process for creating products in Shop & Payments, clubs can now create a fundraising product that allows a member to donate a custom amount - previously you would need to create multiple products for each donation amount that you wanted to receive.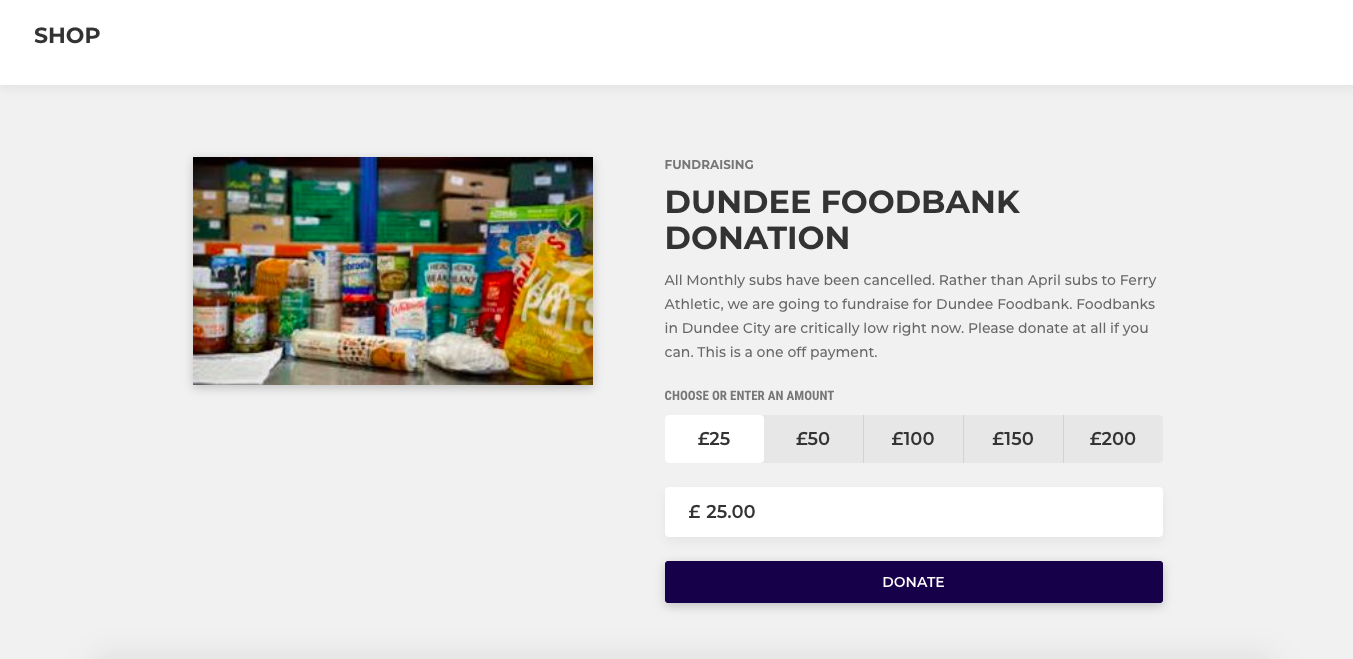 So now, just create one product for donations and your members can decide exactly how much they want to donate - anything from £1 to £1million (You never know! 😉)
How do I set this up?
You can have this set-up in just a few minutes, but if you need help, you can email support@pitchero.com or join our webinar on Thursday at 1pm (BST), about raising funds for your club during the Covid-19 outbreak.
To get started:
Add a payment provider (The method and club bank account you would like the donation to be sent to). Click here for more info on Payment Providers.
Create the Donation product for people to buy.
Login to your control panel > Go to Shop & Payments > Click Products > Click Add a product
Choose the 'Fundraising' option (Important - this functionality is only available when setting up this type of product).
Select the "Custom Amount" option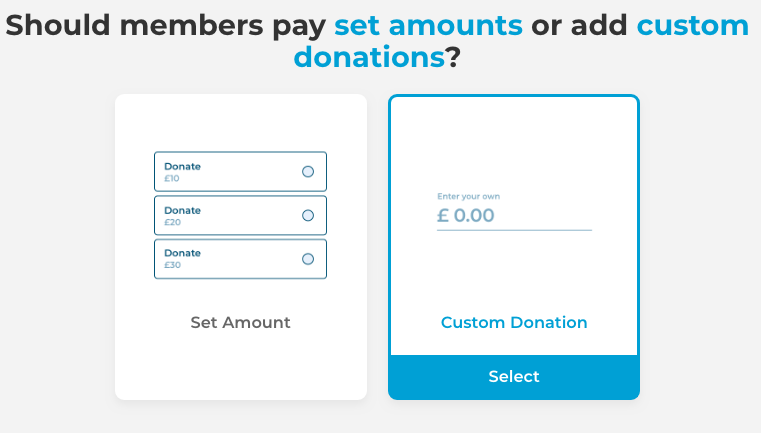 Select your Payment Provider - we'd recommend card payments, but it's up to you!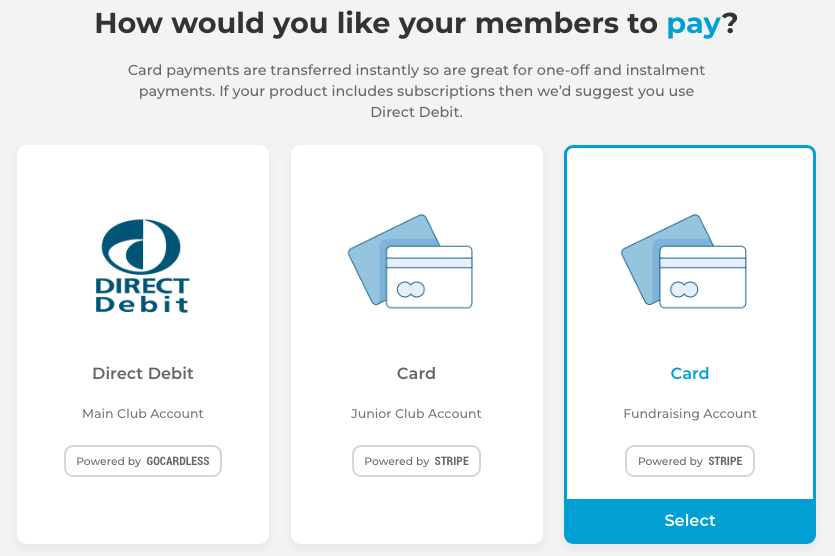 Choose whether you would like the donation to include GiftAid (Make sure you adhere to the GiftAid rules and regulations found here)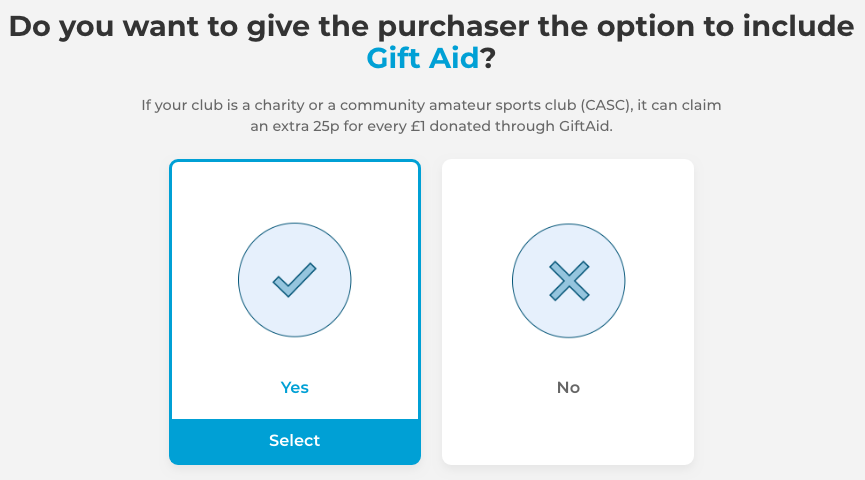 Give the product a name and a description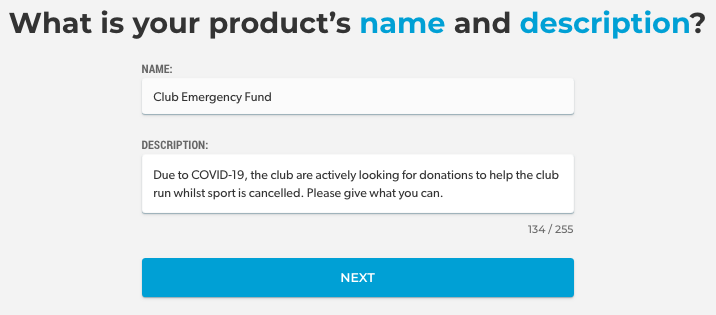 Change the image if needed. Then make the product available for all members to purchase.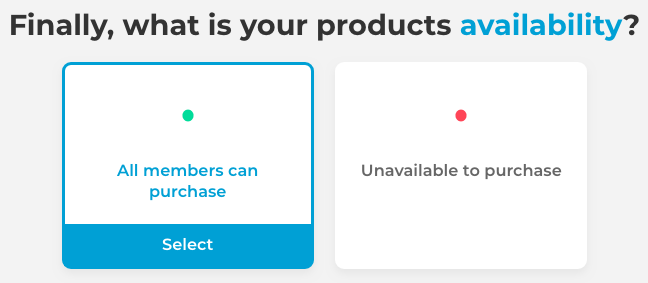 There you have it - your product will now appear on your website under the Shop tab.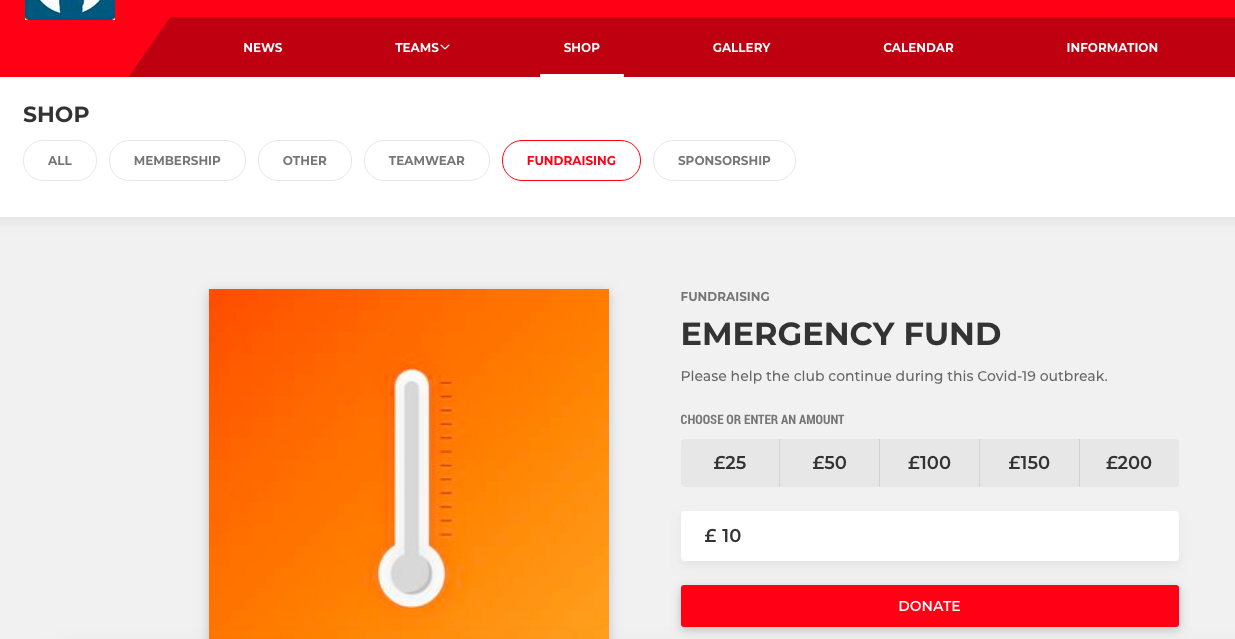 Example video - Setting up a product for Donations:
For more info about Shop & Payments, including transaction fees, please visit this page.
Promotion
Now it's time to tell the world about your good cause. Make sure to use the full army of website tools you have available, e.g adding a sticky news item and sending a club-wide communication message.
With Shop & Payments, you can also assign members to a product and send them a prompt to come and make a payment. Perfect if you're replacing membership fees with a donation this season. Here's a guide on assigning and prompting members.
The other great way to your story heard by the wider public is to use social media. Whenever you post on Twitter/Facebook, make sure you link directly to the donation page to make it easier for people to donate!
An Appeal from Richmond Cricket Club

— Richmond Cricket (@Richmondcricket) March 25, 2020
See it in action
Ferry Athletic YFC
Dundee based football club, Ferry Athletic YFC, have decided to stop taking monthly subscriptions for membership, but want members to donate to a local foodbank instead. A great way to give back to those in more need - well done Ferry Athletic!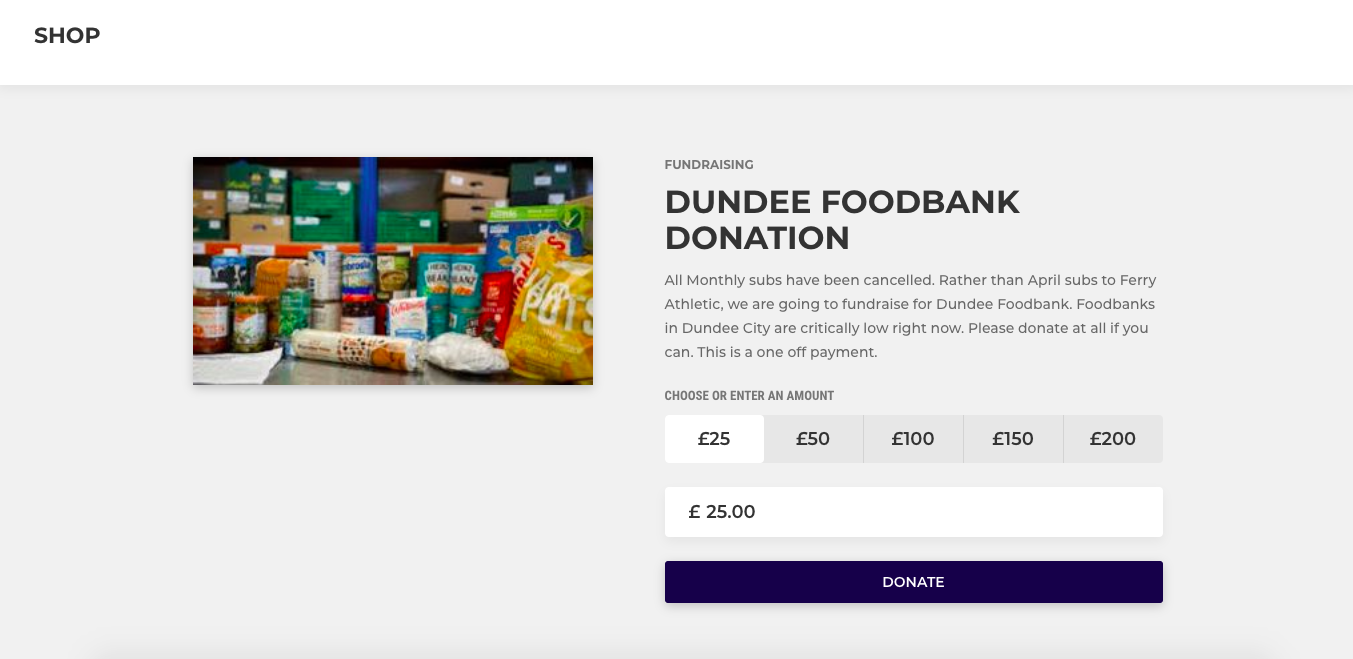 Richmond CC
With the cricket season delayed indefinitely, Richmond CC have decided that this season they won't be collecting membership fees, but they are asking their members to give the club a donation instead.
They've already started to see donations come in, which will help keep the club going in these uncertain times.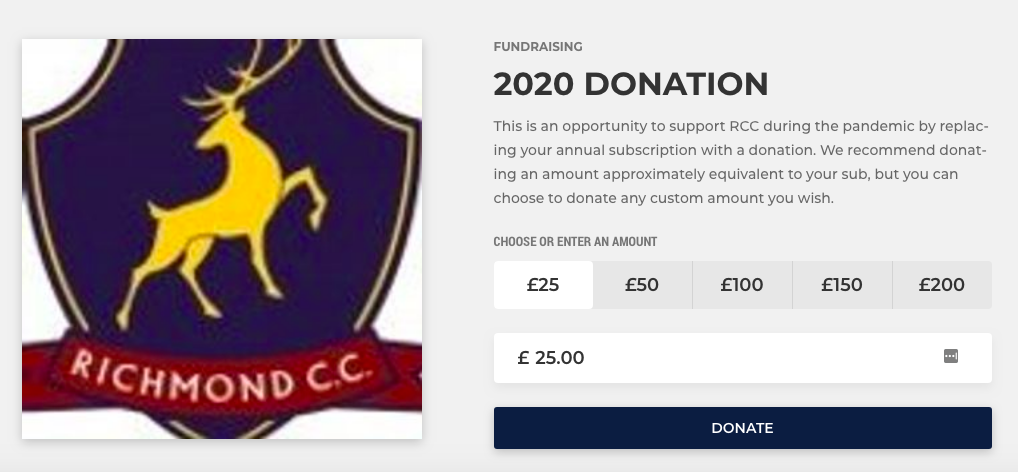 Help & Support
As mentioned, we're hosting a webinar on the new Donations tool, as well as running through other ways that your club can raise funds during the Covid-19 outbreak. Click here to reserve your space now.
If you need a hand setting this up, or have any questions about how to use Shop & Payments, please email support@pitchero.com. Or to book a demo of the Shop & Payments tool, click here.