We're hugely proud to announce a brand new partnership with Scottish Football Association.
As an Official Grassroots Partner, we'll be bringing innovative digital technology to grassroots football across Scotland.
Using Pitchero's website, membership tools and mobile apps, we'll help clubs boost their revenue, increase player recruitment and save time.
Mark Fletcher, CEO and Co-Founder of Pitchero said:
"Our partnership with Scottish Football Association further strengthens our core mission to unite UK grassroots sport online.
"Working directly with the Scottish FA will enable Pitchero to become a partner across Scottish football uniting a digital community of players, parents, coaches and fans, as well as supporting the development of future talent.
"Clubs will benefit from all Pitchero services, boosting their membership revenue, online sponsorship, members and sponsor recruitment. These are exciting times for grassroots football in Scotland.
Stewart Regan, Scotland Football Association Chief Executive added:
"The Scottish FA are delighted to welcome Pitchero as sponsors of our Level 1 and Level 2 coach education courses.The development of the grassroots scene and Coach Education is of paramount importance to us. We are pleased to welcome on board a partner who shares our commitment and passion to this crucial area of the game."
Pitchero's suite of team management tools and mobile apps are available to all grassroots Scottish Football Association clubs.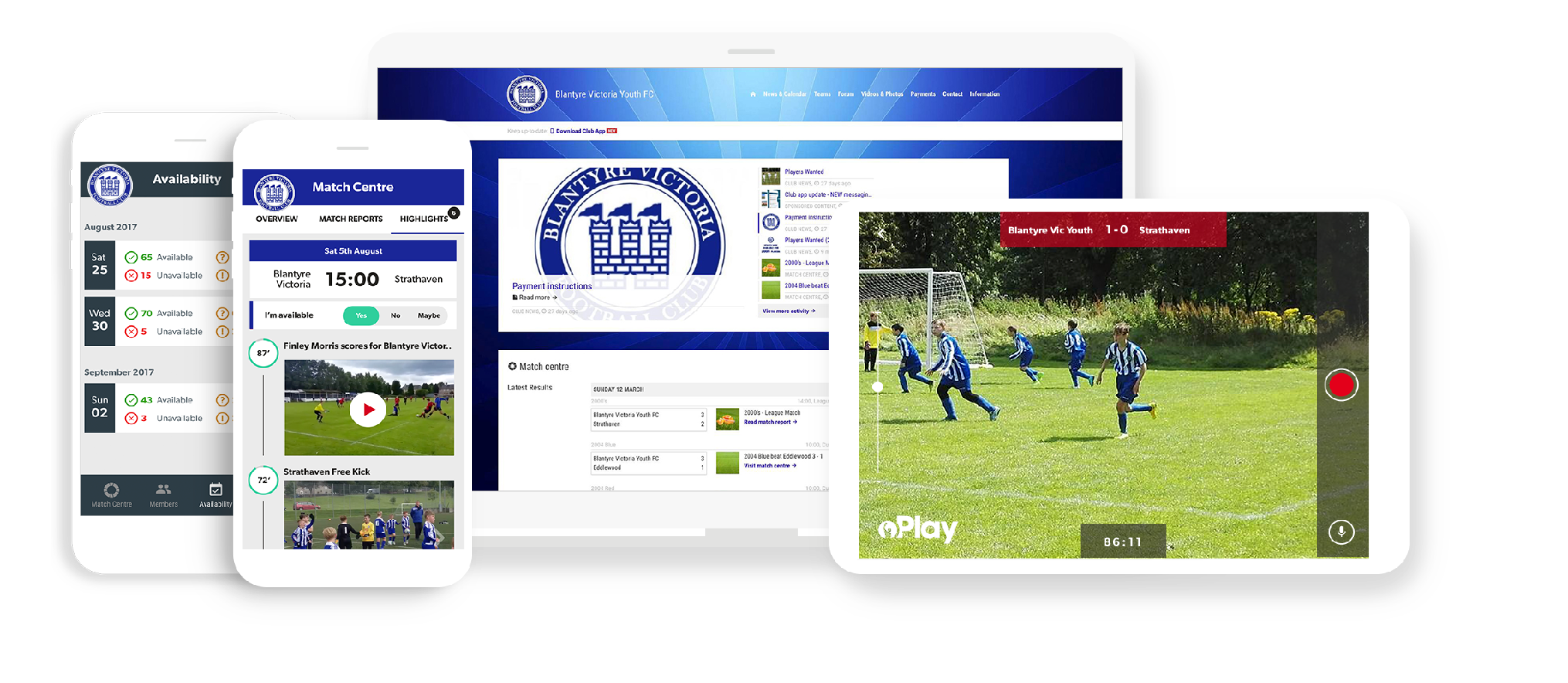 How Blantyre Victoria Youth have grown their club using Pitchero
Clubs across Scotland will benefit from our digital tools, training and guidance on revenue generation and online sponsorship. One of these clubs already benefiting from Pitchero, is Blantyre Victoria Youth FC. We travelled to Glasgow to catch up with with their Head Coach and U19 Captain, Ian Robertson and Sam Hussey.