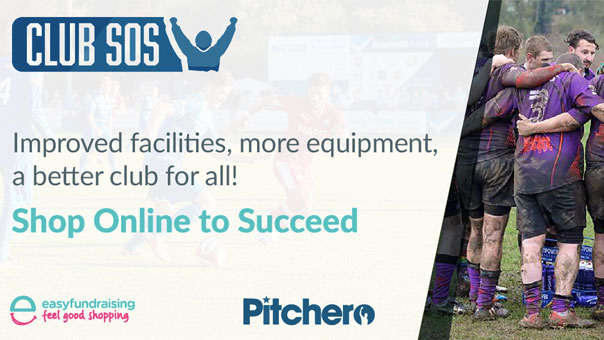 We've launched the club SOS campaign to give all our sports clubs access to more funding for better equipment and facilities.
Win £500 cash for your club - just raise £5 with easyfundraising between Friday 21st October and Friday 2nd December.
easyfundraising is simple, you can raise money for your club every time your members shop online.
Recent research conducted by the Sports and Recreation Alliance indicates that 1 in 10 sports clubs in the UK don't have access to enough funding to provide appropriate equipment for members to participate fully in their sport. This is a huge issue and we want to do something about it...
We're committed to ensuring our clubs can deliver the best member experience possible and give you convenient access to more funding, by making fundraising easier for your club community to get involved in.
In partnership with the team at easyfundraising, we've developed our Club SOS campaign, giving you access to free funding and a chance to win a cash donation of £500 when you Shop Online to Succeed. Here's how your club can get involved:
1. Register your club with easyfundraising
Join over 10,000 sports clubs and register your club as an easyfundraising cause:

Clubs like yours have raised almost £2 million this way. Every time you and fellow members shop online, your club will receive a donation courtesy of the retailer you shop with. There are over 3,000 retailers to shop with, including the likes of Amazon, Sports Direct and Betfair!
We've put together this handy guide to get you started – download it here
This time of year is the perfect time to get signed up!
2. Get your squad in order and you can enter our competition to win a £500 cash donation for your club!
To be in the draw to win this incredible prize for your club, all you have to do is raise £5 or more via easyfundraising between Friday 21st October and Friday 2nd December. Then you will be in the draw! Full terms and conditions are available at http://pitchero.easyfundraising.org.uk/competitions
3. Send your club members an SOS!
Share this ready-written message on WhatsApp, Facebook, SMS or via your Pitchero website and let club members know they could help their club raise money and have a chance to win the cash injection!
"Help [your club name] raise money this month by collecting a free donation for us when you shop online through easyfundraising. We could win £500 in the #ClubSOS competition! We just need to raise £5 by Friday 2nd December to be in the draw so sign up to support us [add your cause URL]."
[If using Facebook – accompany it with this handy graphic: download]
REMEMBER: everyone associated with the club can be a part of your fundraising squad!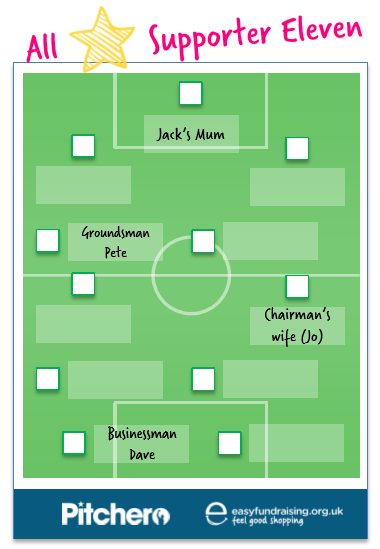 4. Let Old Bedians RUFC inspire you to raise!
Old Bedians RUFC have raised over £1,300 in free funding with easyfundraising, let them tell you how easy it was!
5. Quick ways to raise £5 and enter our Club SOS competition!
Compare mobiles
Whether you're looking at the new iPhone 7 or your tariff is due for an upgrade, try easyfundraising's new Compare and Raise service to find the best deal for you and collect up to £20!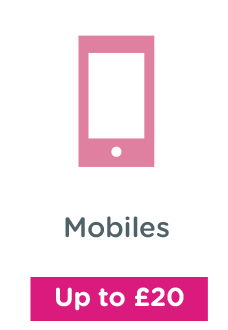 Car Insurance
Before you renew your car insurance see if you could save by switching to one of the 20 leading insurers easyfundraising have got on board and you could collect up
to a £40 donation.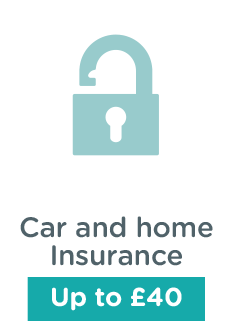 Business Buys
Do you buy stationery and equipment for the club office? These kind of regular purchases help the donations really add up (and you get some good discounts with retailers like Viking too!)
TV Packages
Christmas is coming and people will be looking for new TV packages. There are some great offers available and you can collect big donations when you go through easyfundraising like £54 with Sky and £38 with Virgin Media.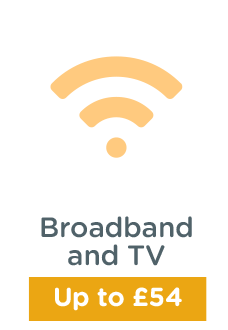 Holidays and Travel
Remember easyfundraising when you book your summer holiday, half term getaways, weekend breaks, flights and train tickets and raise bigger donations with travel companies like Booking.com, First Choice, Expedia and more.
With the Christmas shopping rush set to really ramp up over the coming weeks, there is no better time to answer your club's SOS and create a brighter future for the club – Shop Online to Succeed with Pitchero and easyfundraising.