Since the V6 website template went live, our development team have been working on further improvements as well as fixes and changes based on customer feedback.

Here, we outline some key changes that are worth looking out for...
Membership & Registration
There have been some updates designed to speed up the process for new users who want to register with Pitchero and join a club.
They should also reduce errors when signing up new members and therefore save time for admins at clubs.
It is now clearer for parents that they need to register themselves, not their child's details: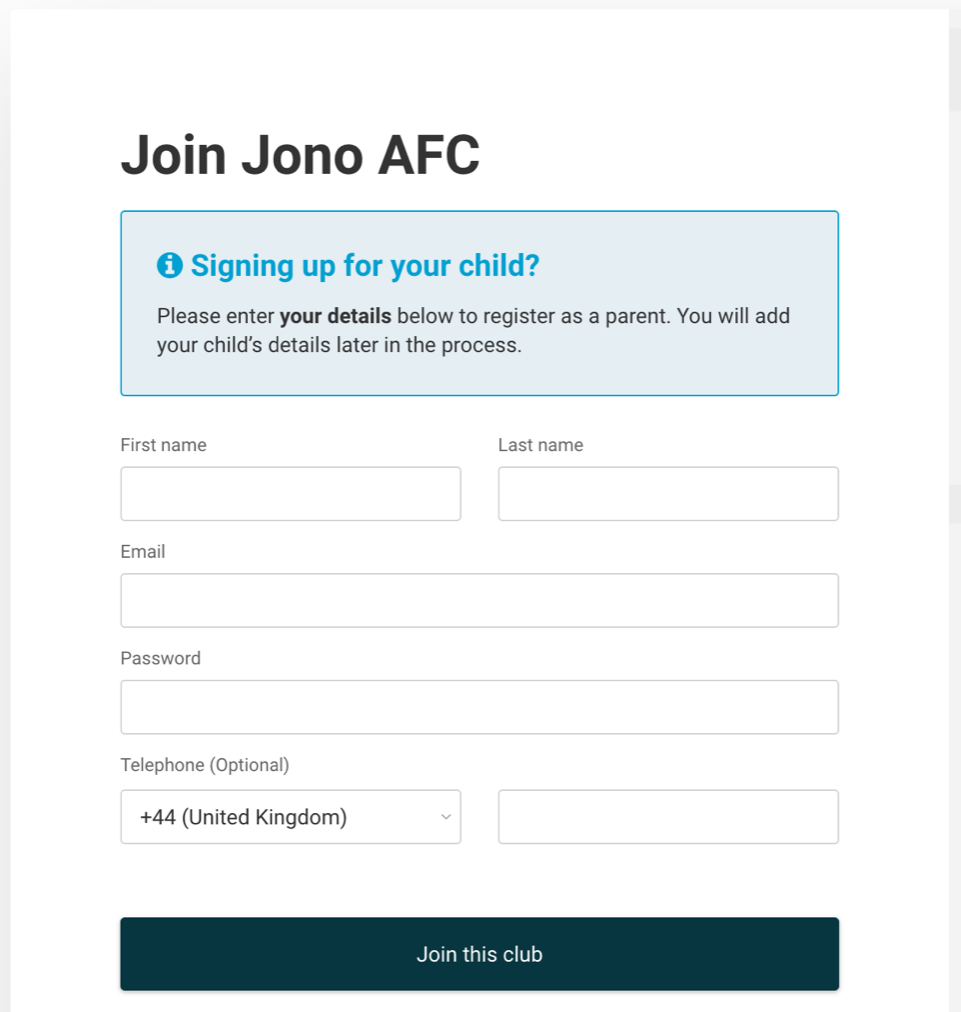 At the end of Registration, users are now directed to their Account section so they can fill in any required details from the Club.
We have seen a significant increase in users clicking through to visit their account after registration. This improves the chances of clubs getting all the crucial information they need at the starting point.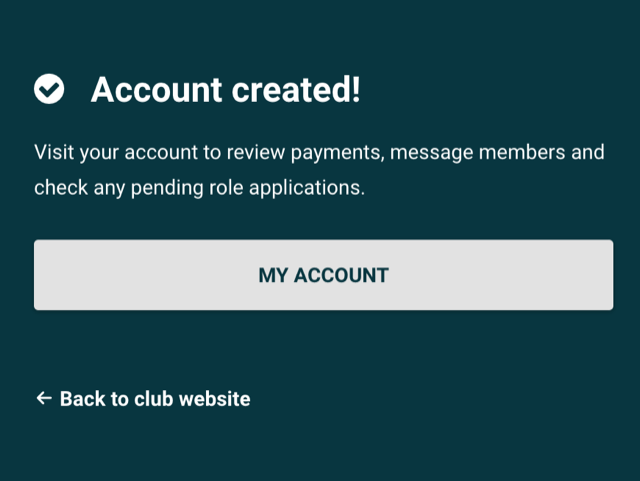 Once in their Account section, users are now able to see clear warnings to either verify their email, or fill out information required by the club: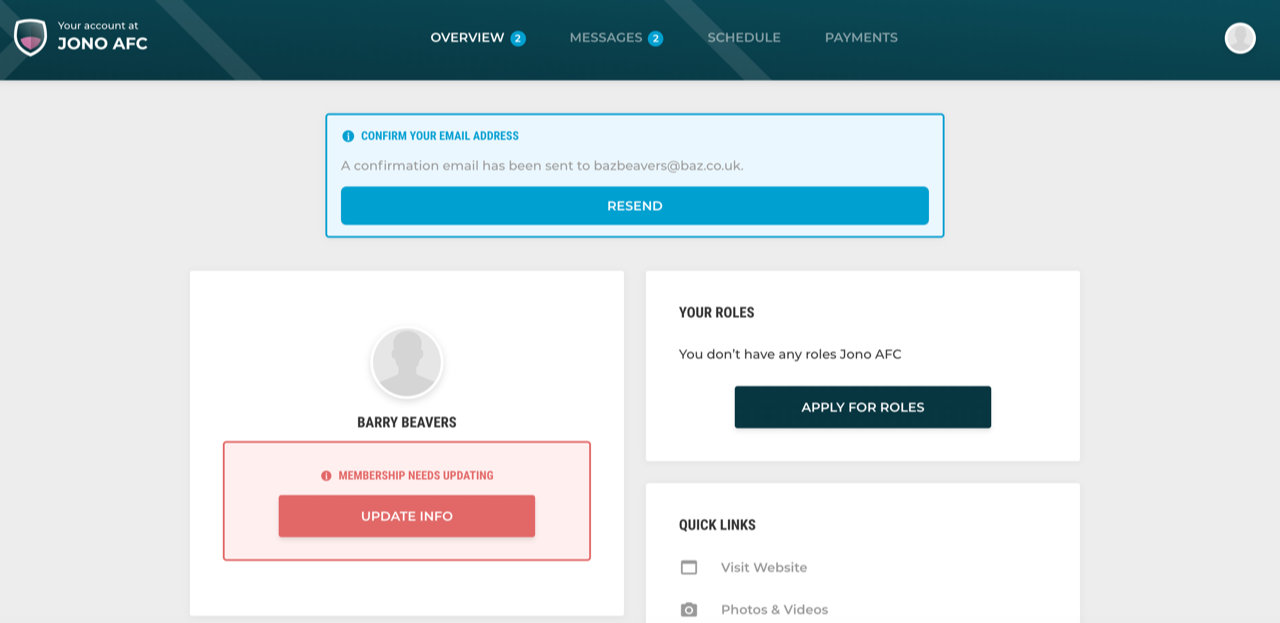 When an Admin has new members to accept, we have made the Request Page clearer with a direct link to the details of the user who has applied and if they have information missing for a specific role: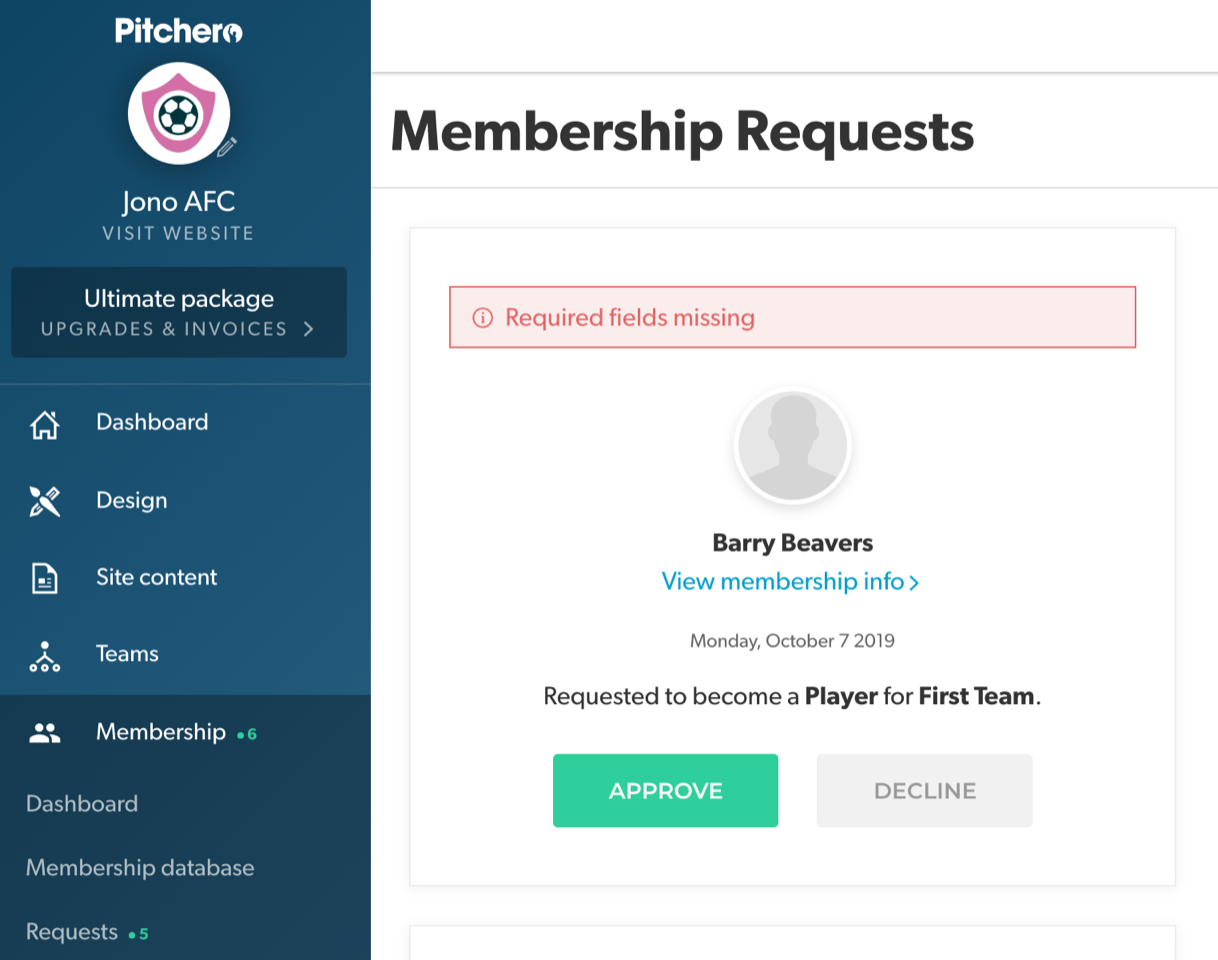 If at this point they visit the user's page, an Admin not only has all the information they need at their disposal but can also edit the user information, prompt the user to do it or accept / reject a role.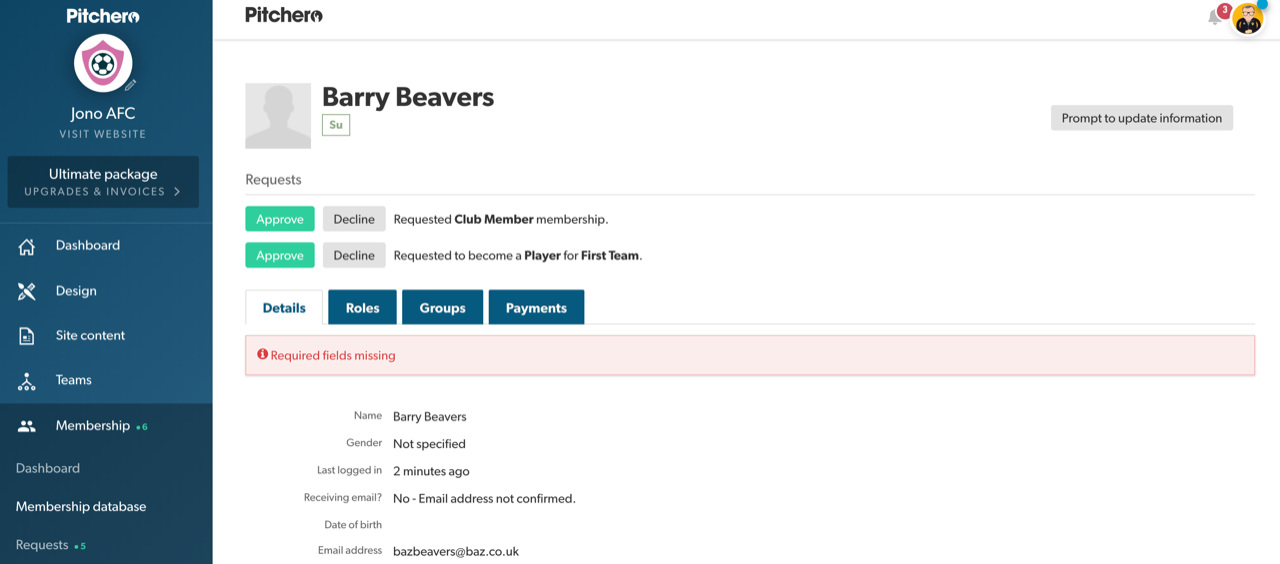 User Schedule
Notifications now update immediately, training sessions now clear notifications correctly on the day of a training session and parents no longer see all club events, if they do not have a specific team role.
We continue to make improvements to the V6 template and our apps all the time. If you need any specific help for your club, you can email us on support@pitchero.com or the Help Centre has articles and advice to answer your questions.