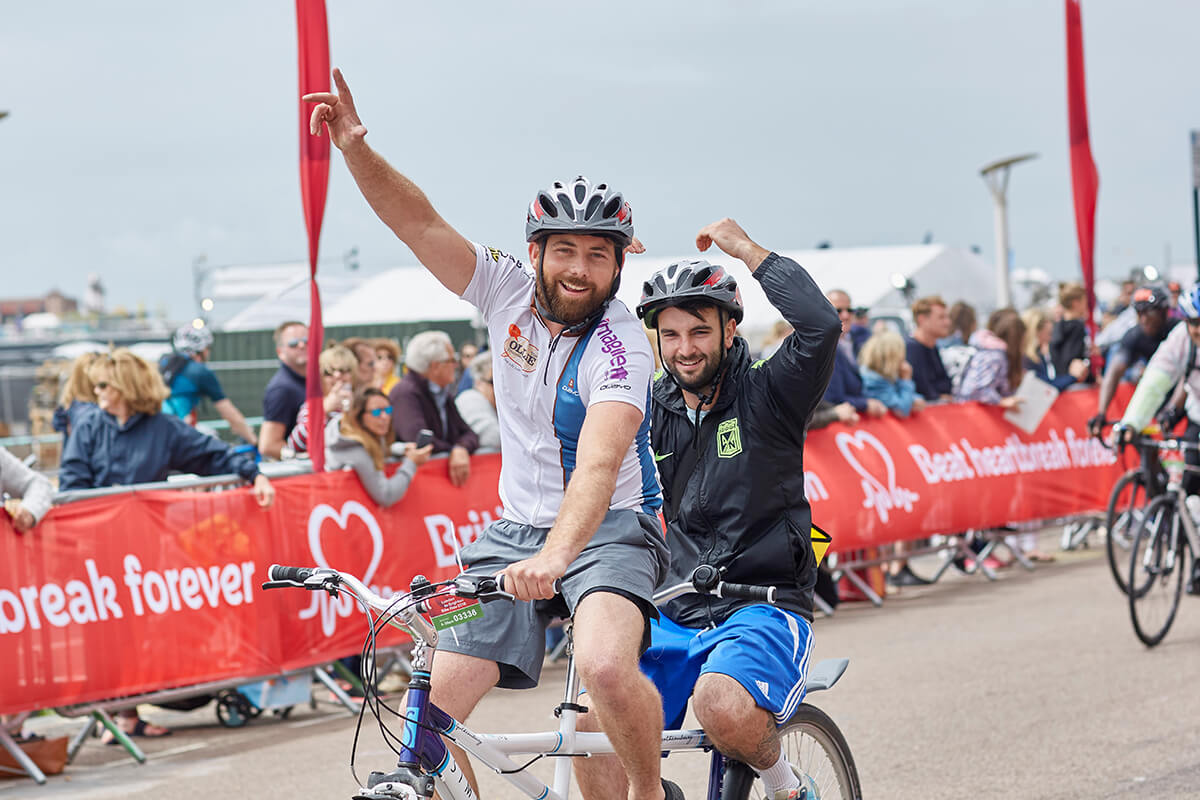 Set yourself a goal you can stick to!
According to Strava, most people only make it to the second Friday in January, known as 'Quitters Day', before their motivation is lost and those new years resolutions are out the window.
Alongside this, a recent survey by British Heart Foundation found that we are also prone to giving up on our hobbies sooner than we'd like, at just 16 months. It seems work commitments, busy family life and lack of motivation all contribute towards the reason behind quitting so soon. It turns out that one of the most popular hobbies in the UK is cycling. Although it seems that reasons like people thinking they're not fit enough or not having a reason to cycle or goal to aim for lead to people giving up.
Well we've got the answer to avoid 'quitter's day' and allow you to start a hobby with a goal to aim for; sign up to London to Brighton Bike Ride 16 June 2019. Join the ride and set yourself a goal you will stick to. Signing up will give you the motivation you need to keep up your hobby.
The London to Brighton Bike Ride is Europe's oldest charity bike ride and with its iconic finish line along Brighton beach, this goal will be one you won't want to give up on. The 54 miles through the beautiful countryside are best enjoyed with others, so encourage your friends and family to sign up with you. Start a team and ride together, it will also make quitting that much harder; you can't let your teammates down!
Sign up to London to Brighton Bike Ride 16 June 2019, an achievable goal for everyone that will keep you motivated right to the finish line. Whether you're starting from scratch or getting back into the saddle – it's just like riding a bike again!