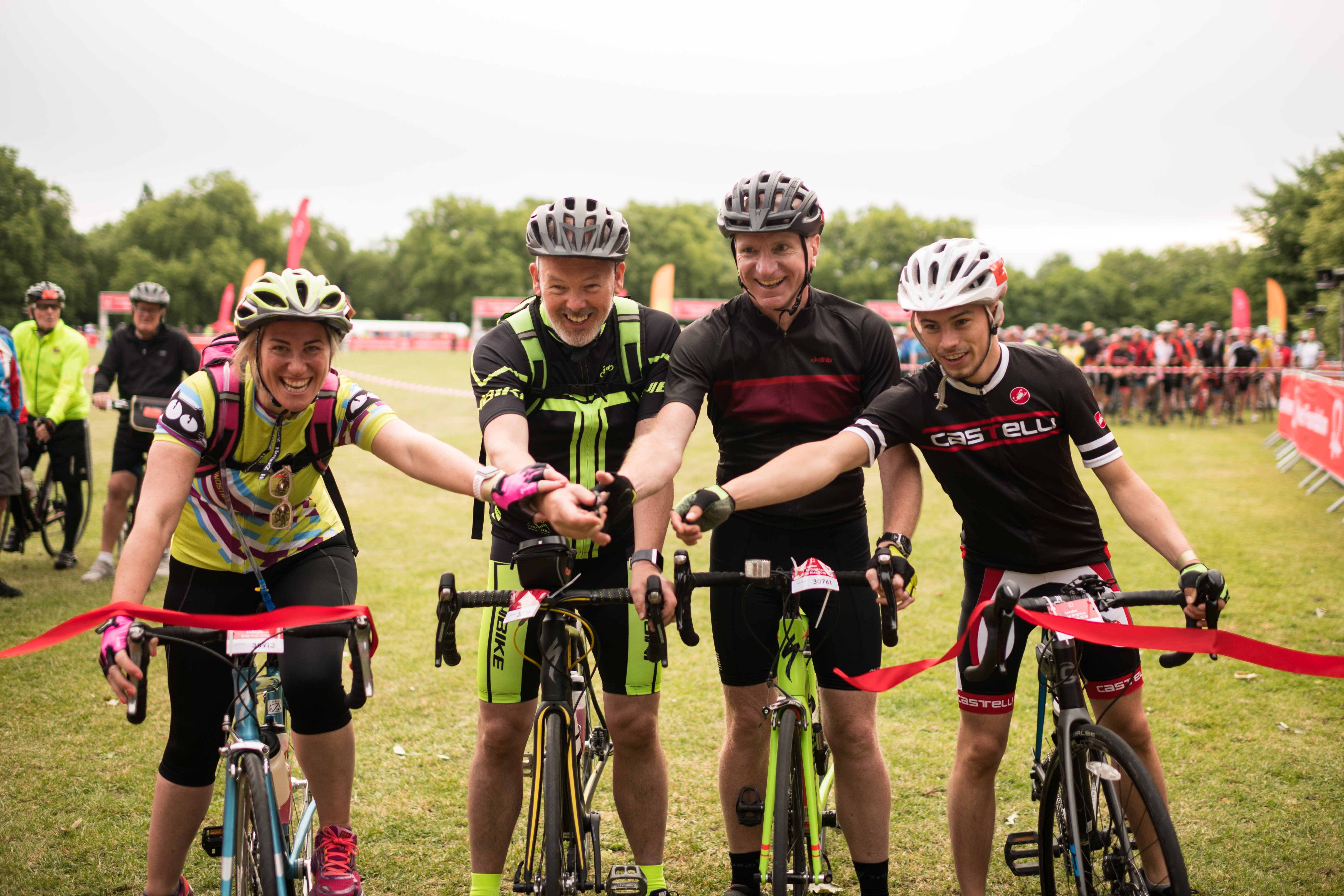 The London to Brighton Bike Ride on 16 June is the British Heart Foundation's flagship event. The 54 mile ride takes you from the city buzz to the iconic Brighton beachfront. Their world-class event sold out last year and the charity managed to fundraise over £3million.
Want to raise funds for a fantastic cause? Don't miss your chance to take part in Europe's oldest charity bike ride. It's a day enjoyed with friends and family both on the ride and celebrating in the Beach Village in Brighton.
It's an achievable challenge for everyone, and one that is best enjoyed with support by your side. Whether you ride with your friends for fun or with your family to fundraise, riding together as a team is always a good idea. Here's why you should get your team together to ride:
You can support each other through your training and on the day.

Getting yourself out on your bike training in the cold winter months can be challenging but when you've got your team behind you, there's no excuse. Together you can motivate each other to get out and get training. It's also the perfect way to hang out and catch up with your friends, making the rides so much more enjoyable. As well as training, you'll need the support on the day so you can all beat the Beacon together!

Make memories together.

Riding in a team means you can share the experience with friends and family making memories that will last a lifetime. As you all ride together, stopping off at any of the 15 refreshment points along the way, you can really make the most of the day. The celebrations continue once you've crossed the finish line...enjoy the food, drink and buzz in the Beach Village.

Team Fundraising Two heads are better (and fundraise more) than one! In a team, there will be no stopping you when it comes to fundraising. You'll have plenty of ideas, plan the events together, and can even get competitive with one another – who is the star baker in the team?
Ultimately riding in a team is more fun! It gives you the laughter along the way, the support to the top of the Beacon, someone to take your photo to prove you beat it, and together you can celebrate as you all cross the finish line.
It's an event you don't want to miss and a ride you'll want to tell your friends about.
So rally your team today and sign up to London to Brighton Bike Ride.