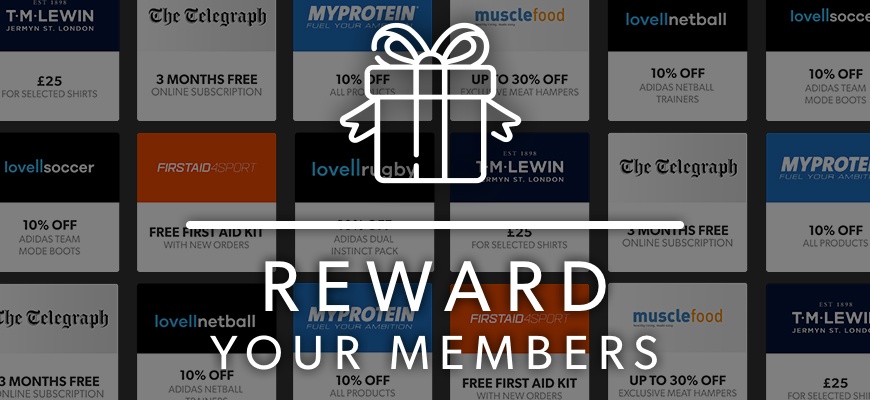 Welcome to the latest from a series of blog posts promoting our Club Registration 2018 micro-site that makes life easier for administration as well as boosting audience and membership.
As part of a drive to encourage parents, players and supporters to join your website, we have assembled a range of exclusive rewards for all Pitchero clubs. The aim is to incentivise those that might join up and end up becoming a coach, a player or volunteering on a committee.
To snap up these offers and discounts from a host of online brands like Millets, The Telegraph and T.M.Lewin, there are two ways to access them.
How a new member receives a reward

New members will be able to opt-in to access the rewards when they join the club website. Simply click the "Join this club" button and complete the registration form. You'll then be able to access the rewards from the settings section of your account - No need for the club to get involved at all.
How a current member receives a reward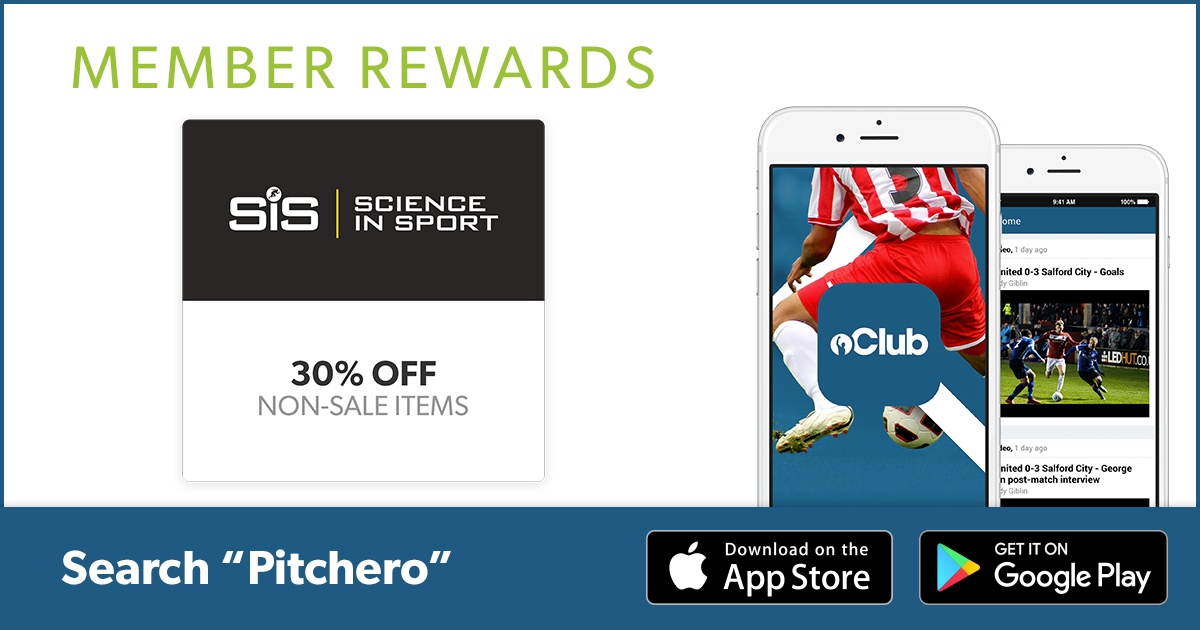 Similarly, for existing members, they need to download the Club app for Android or iOS, go to the account area and click Rewards - here you'll be able to opt-in and claim your rewards.
Tell everyone...we've provided posters and graphics!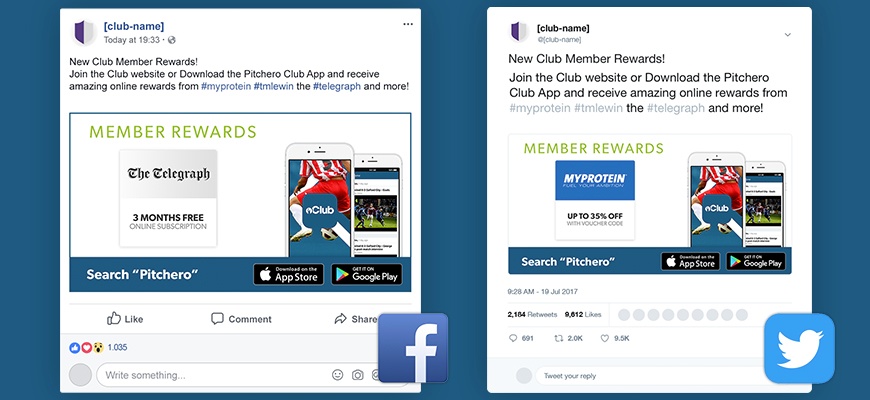 To make it as easy as possible to tell your members and also shout about the rewards on social media to potential newcomers, we've designed a range of posters and images.

The posters are split depending on the sport and are available to download as A4 or A3. We've also got lots of graphics to use for Facebook and Twitter - either announcing all of the rewards or picking a specific brand instead.

Enjoy the rewards and all the best building your membership and using Pitchero's tools to promote your club.