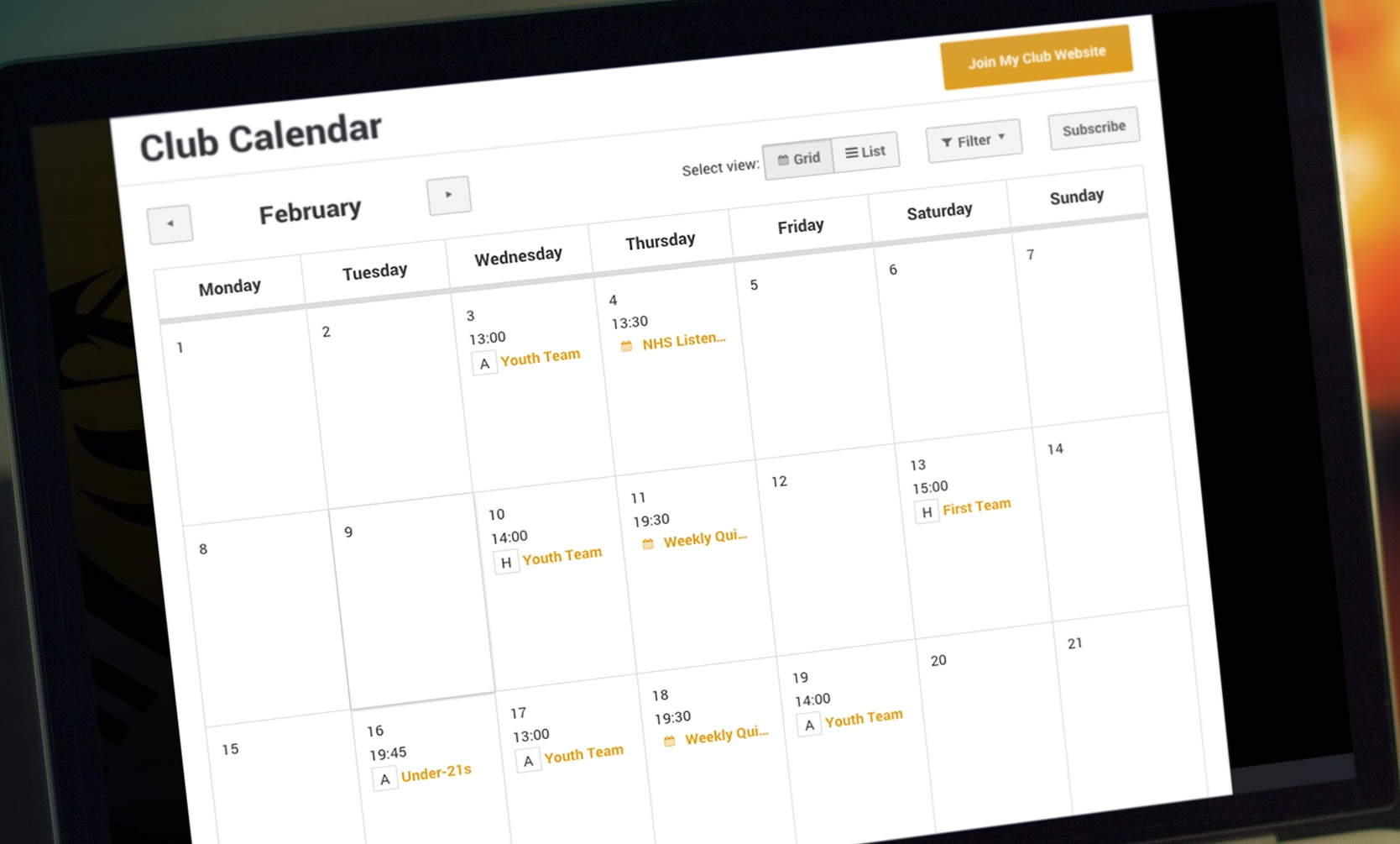 At Pitchero, we value each and every piece of feedback we receive. Today, we've put that feedback into action by creating one of your most requested features – recurring club calendar events.
One click, several events
Users are now able to create an event in their club control panel, and set that event to automatically renew on a weekly, monthly or even annual basis.
To do so, head to "Add Event" in the "Site Content" page of your club control panel. You'll notice a small tick box stating "This is a recurring event".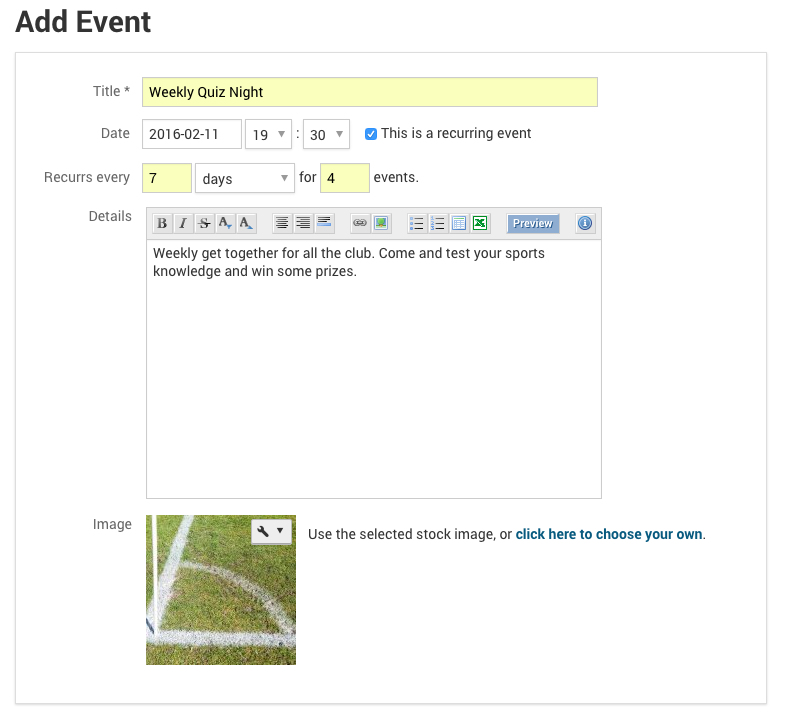 Tick it and a new field will appear where you can enter the details of how often you'd like this particular event to recur and for how long.
For periodic club events like the weekly quiz or the annual race night, this new feature will save you a whole lot of time and hassle - allowing you to remind your members of upcoming events without even lifting a finger.
Got any suggestions? Contact support
Recurring events is now live for all clubs so get familiar with our latest feature in your club control panel. If you've got any further feedback or suggestions for new features, email support@pitchero.com or give us a call on 0113 292 6070.