Recently, we rolled out a number of great new features regarding availability and selection. We're really excited about the changes we've made, and we know the benefits they can bring in the daily running of your club.
Find out who's available
In short: Players are notified of an upcoming match and asked to confirm their availability via push notification or email.
The stresses of dashing round after players to find out who is available for the weekend is one that all team admins and coaches will be all too aware of. With our new automated availability notifications, those stresses are a thing of the past.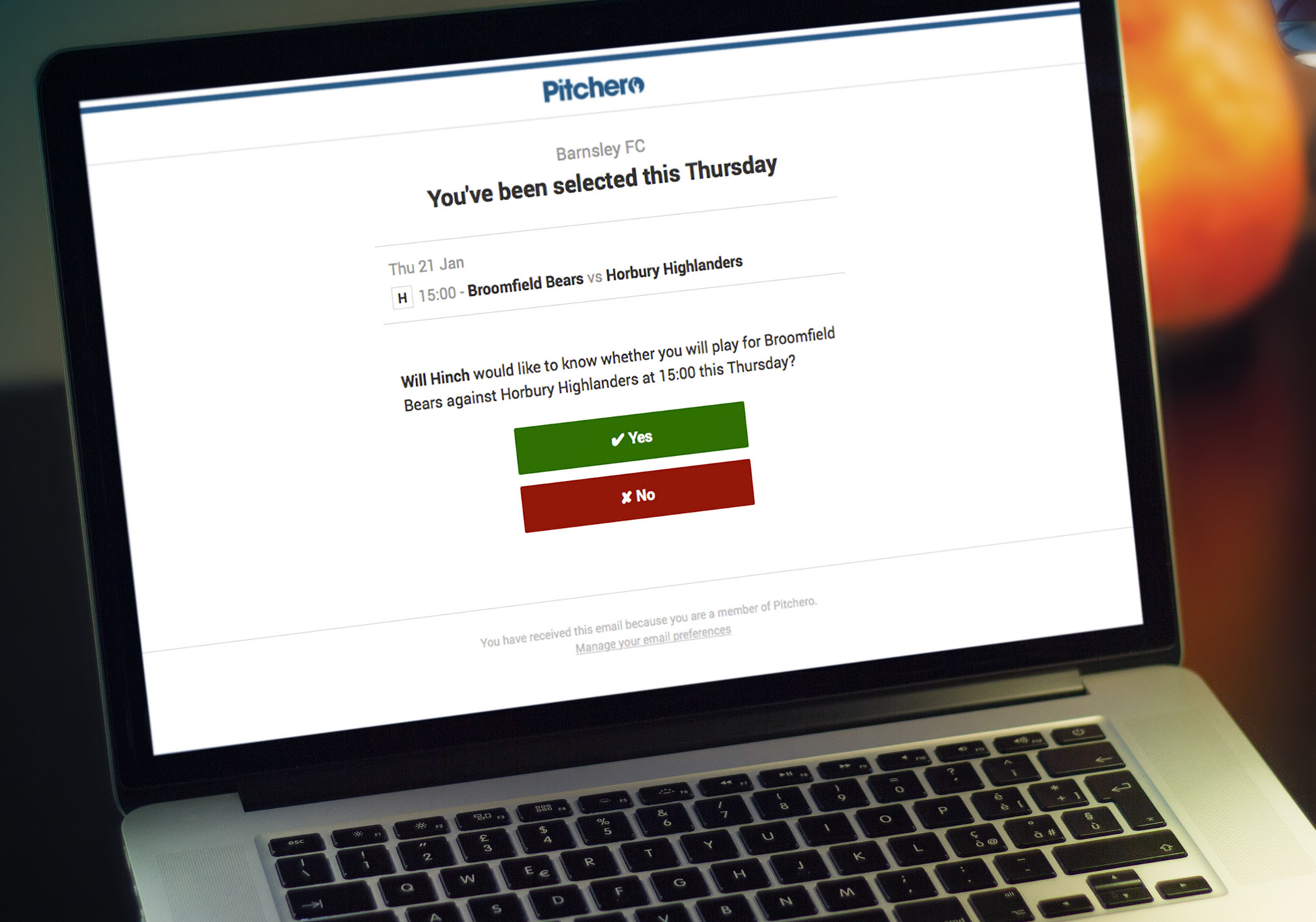 For each upcoming date, players and parents will receive a push notification or a (new and improved) email reminder to confirm their availability for that match. If you prefer, admins can still opt to use SMS to let their members know of upcoming matches.
Team admins no longer have to worry about chasing players for their availability, and players are kept in the loop over the club's latest fixtures.
Remember, the system is entirely automated- picking up the slack and doing everything for you.
Say goodbye to last minute phone calls
In short: After selecting a team, players are immediately alerted of their selection via a mobile or email notification sent automatically by us.
Team Admins can sit back after selecting a team and wait for their players to confirm their selection, with periodic mobile and email updates sent so you're forever in the loop.
Now you know who's available and you've picked the winning team, it's time to let your players know.
After a team selection has been published to players or all members, push notifications or email reminders are sent out to those players asking them to confirm their selection.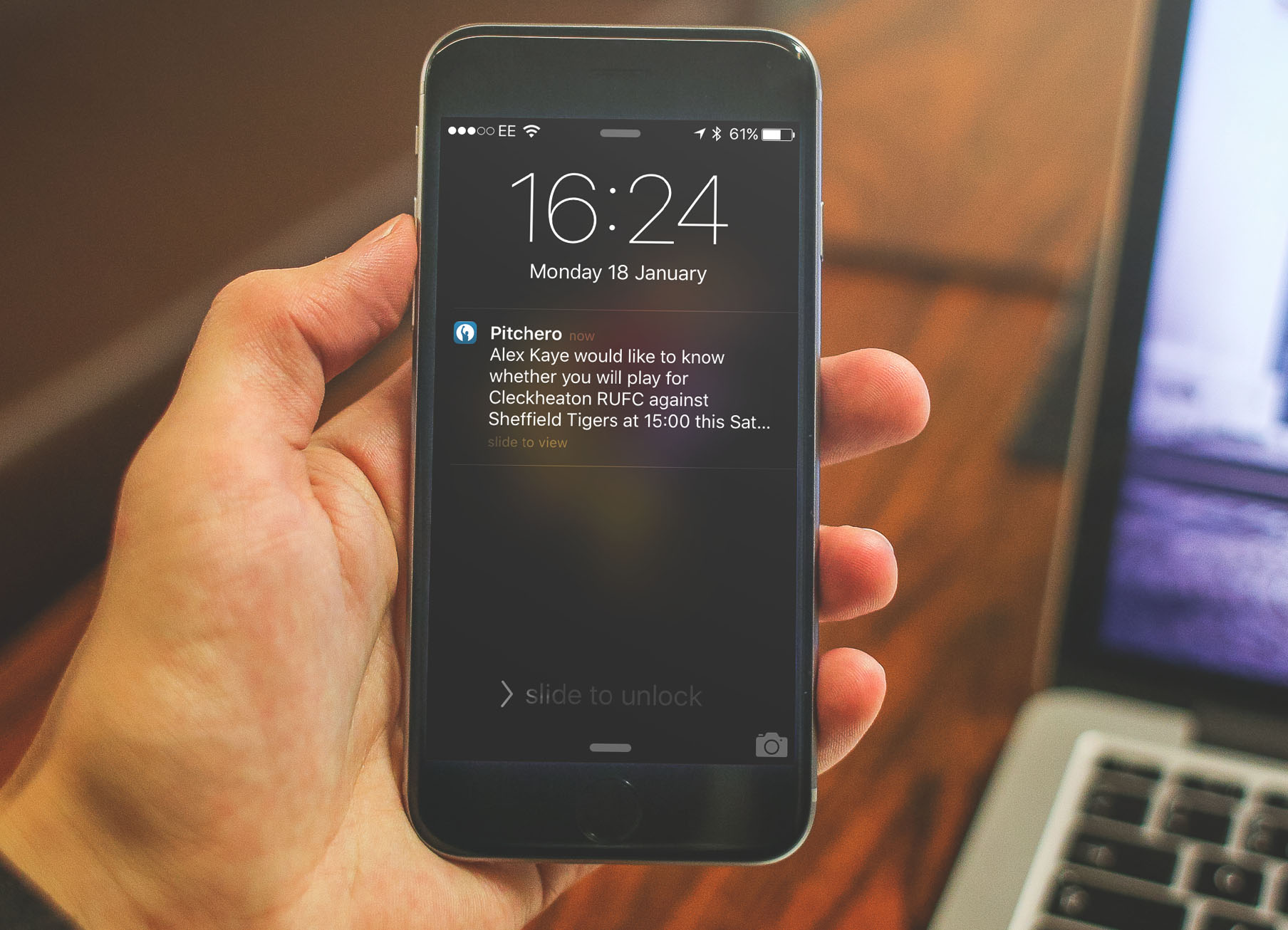 So, rather than sending out a block of texts or having to make 16 phone calls before every match, our notifications system lets players know of their selection for upcoming matches – instantly and automatically.
Once a player confirms that selection, admins are notified via a mobile prompt (via the Team Manager app) or email.
As a team admin, your only task is to select your team. Our notification system does all the legwork for you.
We've listened to your feedback
This new notifications system has been built to make life easier for all your club's members – but we're committed to making it work for you.
If you've tried the new features out and think they're not for you, head to the Teams > (Select a team) > Notifications - where you can switch the availability and selection prompts on and off. If you prefer, these availability and selection prompts can be sent out manually at your discretion.
Elsewhere, we are still totally committed to SMS! We know a lot of clubs love to use this feature, and you can expect some significant improvements in the near future.
Get in touch
At Pitchero, we want to make running your club a breeze. If you've got suggestions on the new availability and selection features, or tweaks and ideas for any of our features, then don't hesitate to let us know.
Drop us an email at support@pitchero.com, or call us on 0113 292 6070