This week, we released a new update to the shop section of your website. You can now add an extra dimension to your products by adding multiple images.
As well as this, there's a new look for the "Edit" page of all products, making it easier for you to update the information you display about your product.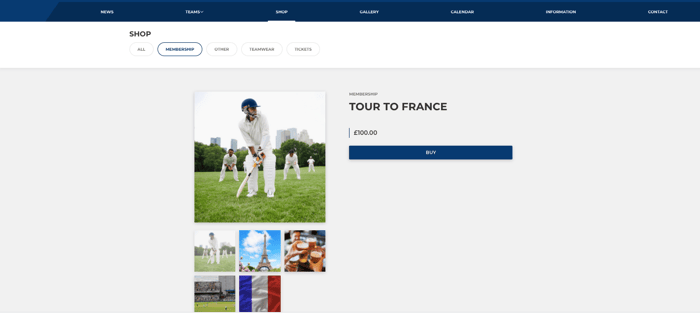 Selling teamwear? Show multiple angles of the clothing so that customers know exactly what to expect when they buy the product.
Going on tour? Add extra imagery to showcase the location or include photos from previous tours.
Up to 5 images can be added per product, so there's plenty of room to show off what you're selling.
Here's how to do it:
Go to your club control panel and navigate to 'Shop & Payments' section.
Select the product you would like to add additional images to and click 'Edit Product'.
Click 'Add Image' and select the file from your computer that you would like to upload. Repeat this step to add up to 5 images.
Your additional images will now be displayed.
Having difficulty getting set up? Visit the help centre for relevant information or to contact our support team.
Not using Shop & Payments?
Setting up the Shop and Payments features is a great way to reduce admin, save time and increase revenue by up to 80%. But don't just take our word for it, read Chinnor Rugby Club's thoughts on the features.
Want to know more about Shop & Payments? Book a demo with a Pitchero expert.