Debates surrounding the effects of heading, specifically leading to concussion or long-term brain injuries, are growing. The US has already acted. A ban on heading in youth football was introduced in November 2015.
Which leads to questions over whether a similar ban should be introduced elsewhere. We've spoken to experts and organisations in the field to find out.
What the US Ban Covers
In November 2015, U.S. Soccer announced the controversial rules changes as part of a wider initiative to help identify and reduce the amount of concussions in youth sport. U.S. Soccer also outlined plans to improve awareness and education amongst the football community.
What the Evidence Says
We asked Sarah Fields, a professor from the University of Colorado-Denver and author of research into this very subject, for her views on the current state of play. She confirmed that research into the impact of a football meeting a head is actually not all that conclusive.
"…there isn't a great deal of research about any dangers of the sub-concussive blows that occur from repetitive heading training- more information on that would be helpful in making policy decisions."
Much of the research that does exist looks at kids aged 14-18, including that undertaken by Fields. Published in the JAMA Pediatrics journal from September 2015, a near ten-year study of US high school football players found that heading was the most common activity resulting in concussion.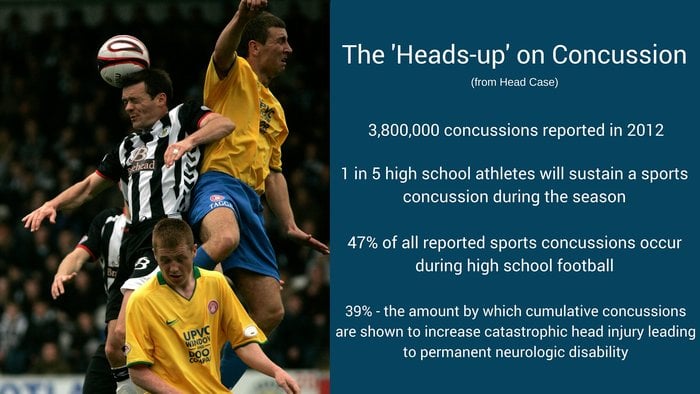 The risk of concussion is actually much greater in player-to-player contact. Head-to-head or elbow-to-head contact is much more common when leaping up for a header. Reducing these types of injuries is the basis for the ban. Fields believes that intuitively it makes sense to limit heading for age groups younger than those from her research, and might even look at stricter restrictions in matches.
"The US ban on heading for kids in the under 11-group probably won't harm them and may well help protect them."
"According to our research with older children (high school, generally aged 14-18), there are significantly more concussions sustained during competitions than there are during practices."
"Banning heading in games for this age group, if it followed the patterns in the older group, would probably prevent more concussions than just limiting heading training."
Some have been critical of the move. Delaying the age at which players learn to head the ball means
that when they are introduced to the technique, the ball will likely be travelling at much greater speeds. An alternative would be to use softer balls, allowing players to learn the correct technique at a young age.
"I'd have preferred to see a greater emphasis in soccer on tighter enforcement of the rules regarding illegal contact and perhaps even imposing greater limitations on contact among youth players than is allowed at the adult levels."
"If that isn't going to happen, then banning and limiting heading among children is a start at protecting them."
Should a Ban be Introduced Elsewhere?
Awareness of the issues surrounding concussion has slowly grown in the past couple of years due to high profile incidents involving Premier League footballer Hugo Lloris and international rugby star George North. The creation of the Jeff Astle Foundation has also elevated concussion concerns in the UK.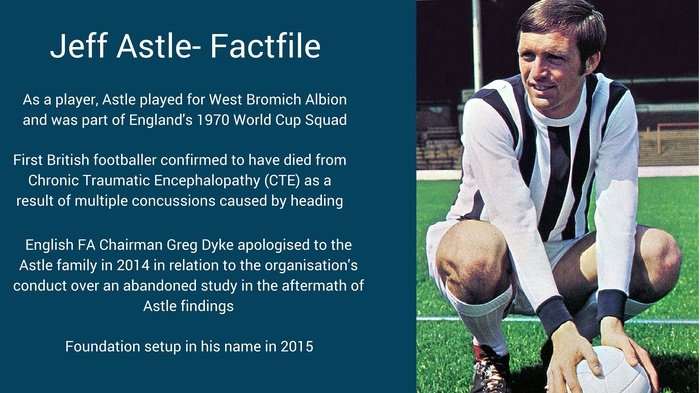 Those who are opposed to any ban on heading will no doubt point to the need to maintain the integrity of the sport. Heading is a significant part of football, and contact is a significant part of many team sports such as football, ice hockey and rugby.

Begin to fiddle with the mechanics of the game, and you risk damaging the quality and enjoyment of it altogether. Ultimately however, Fields rightly points out that sports change all the time.
"I think people are more important than sports because the rules of the sport were always arbitrary and can be changed to keep the players safer."
Cultural Sea-change
Sporting culture in the UK forms a significant barrier to bringing about change. The stiff upper lip is still very much alive in British sport, and leaving everything on the field can sometimes translate into keeping quiet if you succumb to injury.
In light of the ban in the US, the English FA moved to clarify their position. Whilst they said they would announce new guidelines on identifying, managing and treating head injuries, no changes to how the game is played will be included.
The FA's stance seems to be a popular one at this stage. We spoke to Headway, a UK based brain injury association. They cite a lack of clear evidence as their reason for not backing a ban at this stage.
"A number of small-scale studies have been published or are on-going at present addressing the issue of sub-concussive blows, but we are yet to see scientific consensus on whether there is a link between heading a football and neurological damage."
What they are clear in pointing out is that much work is still required in raising awareness.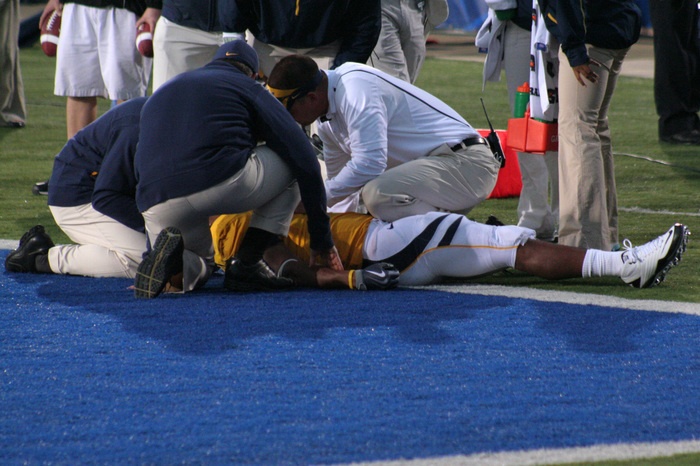 "Much more needs to be done to educate players at all levels, in all sports, about concussion. Education campaigns need to be improved and increased in order to get players/coaches/parents/officials to buy into the cultural change that is needed."
Often however, the desire to push yourself to the limit in pursuit of victory can often override an athlete's health- leaving us with a word of warning from Professor Fields.
"I don't think there is such a thing as too much education, but I fear that education is not enough. Sometimes, even at the lowest levels of sport, the desire to win outweighs the obligation to do the right thing."
It's this need for cultural shift that may hold the key for reducing the amount of concussions in sport. Use the comments section below to let us know your thoughts on the ban.