Small sided versions of the sports we love can be just as enjoyable as the full sided versions, so should more be done to promote the smaller sided aspect of these sports?
There is a strong case that can be put forward to the FA (Football), RFU (Rugby Union), RFL (Rugby League), ECB (Cricket) and the EHB (Hockey) to give their respective shorter sided games a real push.
Short sided games can - increase skills
As we know, all forms of football prove to be very popular with both genders and across the age spectrum. However, can the FA do more to promote their 4, 5 and 7 a side games?
There's a whole host of benefits that come with the smaller sided games, none more so than playing on the smaller picthes with less players can enhance your skills as a player, as well as getting more involved in the game.
This is particuarly important for the youngstars whose dream it is to become a Lional Messi or Cristiano Ronaldo. Of course, kids don't start participating on 11 a side pitches until they reach the under 13 age group, but there is no looking back from there.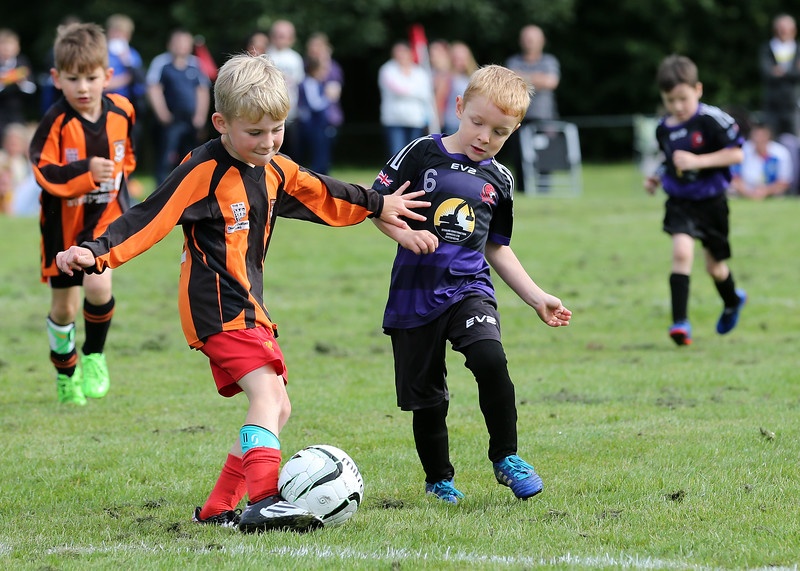 This can be applied to every sport. Both forms of rugby are probably two of the most physically demanding sports you will likely take part in. 7s and tag rugby provide all ages and genders a great alternative to the robust full sided games, so can the RFU and RFL do more to promote these aspects?
FIFA.com explains some benefits of playing in smaller sided games, one of which is that everyone is more involved in the game. This means that more enjoyment is being obtained and each induvidual is receiving more attention.
From a personal experience, it was always fantastic to go back to playing 5 and 7 a side once we were playing on an 11 a side pitch. The fast paced nature of the game and the numerous opportunities of scoring brought a shed load of excitement, something that can be lost on an 11 a side pitch if the game is flat or isn't going your way.
This could be one of the main reasons why many younger people decide to stop playing as they get older. Players touch the ball 50% more often in a 7 a side game than they do on the bigger pitch, according to FIFA's statistics. We see it at the highest level of the game, players hardly touching the ball during a half or even the full 90 minutes, so it isn't a surprise when we see amateur players becoming demotivated when they start playing 11 a side.
Lets not take anything away from 11 a side, at the best of times, it is arguably the most exciting sport in the world and most of the time its fantastic to play. However, who doesn't love a good 10-9 victory on a 5 or 7 a side pitch after you've finished your day at work, college or university?
Take a look at an article we wrote, looking in depth at why kids decide to stop playing sport. One of the main reasons was because they didn't find it fun anymore, as well as them not being involved in the game.
Making sessions and games fun is paramount to keeping children onboard with the idea of sport, short sided games allow everyone to be involved for most of the game, which therefore prevents a child from feeling left out becuase for whatever reason, he is being left out of the team.
Short sided games can - get more people playing
Having the time to play full length games is an underlining issue that most people have when they reach adulthood. Short sided games can provide an alternative for many people who haven't got the time to take a Saturday/Sunday off every week, as well as one evening in the week to prepare for the weekends fixture.
This is a problem for grassroot clubs. Participation levels are dropping because people have so much choice, so sports must adapt to fit modern lifstyles. That means the introduction of evening matches and getting plenty of teams playing on the same night would help adults carry on playing. Making these games exciting and approachable is only possible if clubs introduce short sided games.
An article we published in October 2016 looked at the reasons why adults decided to quit sport. A survey ran by Harvard University in 2015 revealed that 35% of the people who took part in the interviews said they simply didn't have enough time to take part in sport. A certain way to eradicate this would be clubs adopting a greater number of short sided games.
Short sided games can - attract a new audience
When played properly, 7s requires a higher amount of fitness and physicality than the full sided game of rugby. However that and tag rugby can be played on smaller pitches and within a smaller time frame, ideal for anyone looking to play a game of rugby union/league but not take too much time out of their potentially busy schedule.
Making these games more accessable and promoting them at a lower level can increase rugby's participation levels, despite them being at their highest since 2008. As well as this, playing the shorter, less physical games is more attractive to people who are just looking to play a friendly game during an evening or for a short time at the weekend, reducing the likehood of injury is important for anyone playing recreational sport.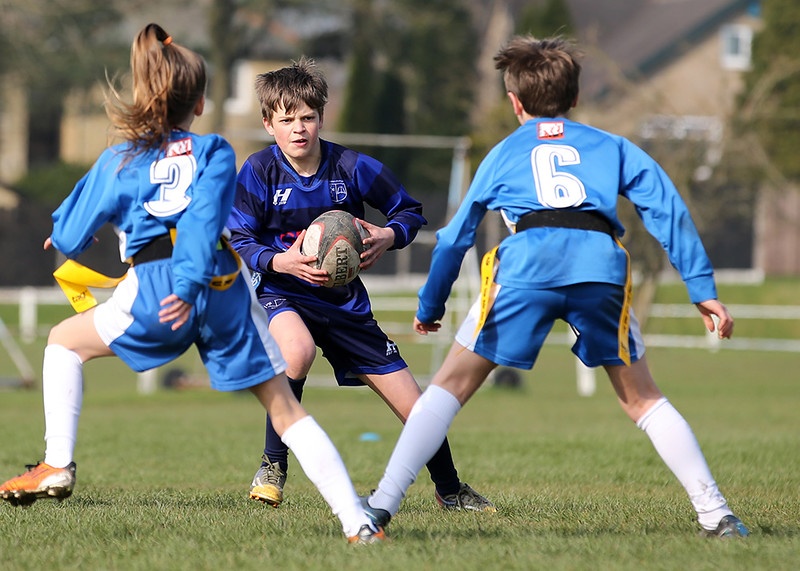 What we must not forget too is how successful the rugby 7s was at the Olympic Games, with research revealing that the first rugby appearence at the games since 1924 attracted nearly 17 million new fans. This is exactly what these smaller sided games should be about, with the introduction of rugby to the Olympics proving that more access and viewing of these sports can help them grow even further.
It has to be said that Olympic Rugby Sevens has been a fantastic success.

— Christian Jacobson (@SeaJaytoGo) August 11, 2016
Will be very short meeting when IOC discusses whether 7s stays, resounding yes

— Sonja McLaughlan (@Sonjamclaughlan) August 14, 2016
Two examples from twitter where the general reaction towards the 7s was very positive.
Hockey and its 'Small Sided' project.
Coming back to the involvement argument, the lesser able players will arguably become lost and uninvolved in the game if they were to play a full sided game. The same goes for hockey, a sport which in 2015 launched the Sport England funded 'The Small Sided' project initiative designed to increase retention and participation of University students in competitive hockey of all levels.

This version of the game can see up to six teams playing against each other on three pitches, spread across the size of one full size hockey pitch. A smaller, exciting version of the game that will be get everyone in the game more involved, developing their skills for the game as they play. A survey showed that 100% of the students that played enjoyed the format and wanted to play it in the future, 96% seeing a greater amount of goalmouth action than 11-a-side hockey, and 93% said it would benefit their 11-a-side playing abilities.
This goes to show if sports are willing back the smaller aspects of the their games, then participation levels across all genders and ages is very likely to either increase or stay at a high level.

Cricket - a future Olympic sport?
With the 7s proving to be a massive hit in Rio, cricket has been recognised by the International Olympic Committee (IOC), which, it is understood, has tried to encourage the ICC to apply for the inclusion of a Twenty20 event in the Olympics, featuring up to 12 teams, both men and women.
Team GB were the last gold medal winners of cricket at the summer olympics, way back in 1900. The games introduction would be hightly welcomed, so it's difficult to see why this would be a bad thing. Twenty20 is the most exciting form of the game and would hopefully attract large crowds. This is why International Cricket Council Chief Dave Richardson has said they will be looking to make a desicion by July this year as to whether they want to make an application for a Twenty20 tournament to be held at the 2024 games.
Richardson said;
"We've come to the conclusuion that the overall benefit to the game, in terms of globalising and growing it, outweighs the negatives"
In cricket, initiatives such as 'Last Man Stands' have been in place since 2005 with the aim to develop the game to new & retired players in areas where cricket is already played, as well as target new regions where there is no cricket played to ensure the growth of all formats of cricket.
According to the Last Man Stands website, the game is now being played globally by approximately 90,000 people. The format has been designed specifically for amateur players, whilst it's also ideal for amateurs before they play serious club cricket and after they retire from the rigours of all day cricket, and for the social cricketer.
Significantly, the ECB back the format, but to get more people involved it would be great to see the format being heavily funded and advertised so even more people take it up.
Another great thing? It only lasts two hours. A test match can last five days, whilst a 40/50 over game will take a whole day out of your week.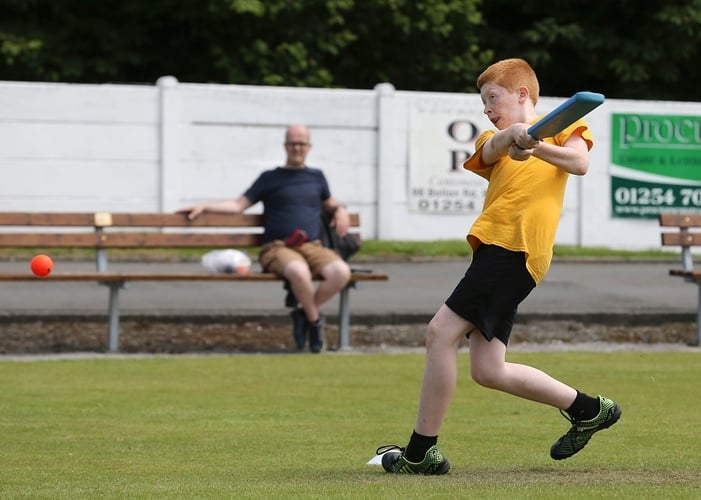 Twenty20 is the next best alternative for anyone looking for a quick game of cricket, but even then you could be looking at a few hours worth of time taken from any given day.
As well as Last Man Stands, Kwik Cricket is a great way of getting young people involved in cricket. Kwik Cricket competitions are held in primary and secondary schools across the country, with the game being very adaptable and its emphasis being on enjoyment and participation.
If sports were willing to focus more on their shorterned versions, we could see a huge influx of home grown talent emerging into the normal version of sports in the next decade or two. The knowledge and skills that young people can learn from participating in the sport can be hugely benefitial to their normal game. It's important for both children and adults to participate in sport and one of the best ways to keep them playing and encouraging new people to join is to promote and praise the fantastic short versions each sport posses.