Humans develop at different speeds and in different ways. In adult sport, the alternative shapes and sizes of players and the way they use their physique to succeed is one of the fascinating details of sport.
But in youth sport, its a problem that leads to heavily uneven playing fields, stunts progress and ultimately damages participation.
To lessen the impact being made by age-based categorisation in sport, an alternative is now being offered – size.
The Problem with age-based grouping
Maturation levels among children vary wildly. As some teenagers develop a muscular, 6 foot frames by the age of 12, others are left waiting until their late teens to catch-up (or may never at all).
Pitted against one another in youth sports that are grouped by age, and a number of problems arise.
You might find a child with the physical maturity of 16 playing at under 14s level competing with a child whose maturity level is 12. The result is those whose physical maturity has developed earlier are left with a significant advantage. The stronger players are able to barge through the rest of the field – diminishing the skill side of the game.


At an age where tremendous drives are made to encourage youngsters to take part in sport, reducing their opportunities to flourish can have a damaging effect on their likelihood to continue in that particular sport. Being constantly barged out the way by bigger players is disheartening, and leads to significantly less involvement in the game.Plus, for those who are younger developers it can also become a problem. Relying on their power and physique to perform, the skill-side of sport can often be neglected. Reach adult levels, and suddenly that advantage is gone. Without the required skill level to adapt, transition and progression can be difficult.
Academies have also developed a bias for kids born in the initial months of the school year. Players born in September or October are more likely to be physically developed than those from June or July of the next calendar (but same school) year – leading to a bias when academies select players of a certain age.
Looking at the figures above and below proves that lack of balance in selection at academy level - a problem that's no doubt this is mirrored in countless cases amongst youth players at grassroots level.
In football, the UK has been playing catchup with European nations such as Spain and Germany for some time. At elite level, our national teams have been woefully exposed by a lack of technical ability, and age-grouping is now being identified as a major source of that problem. In an effort to tackle it and even up the playing field, age-grouping is set to be phased out.
The Solution? Bio-Banding
A significant amount of research is currently being ploughed into "bio-banding". The system works by calculating a child's physical maturity and grouping them accordingly. The result is smaller, less developed players are able to compete physically whilst maintaining involvement in the game – whilst bigger, more developed players are forced to learn the skill-side of the game in order to excel.


For elite academies scouting young talent, it allows later-bloomers not be brushed over and forgotten. Lionel Messi is often used as one example of a player who would have benefitted from such a policy. Particularly small as a child and still only measuring up at 5'5", Messi might have been cast aside in the UK's system of selecting brute strength over finesse.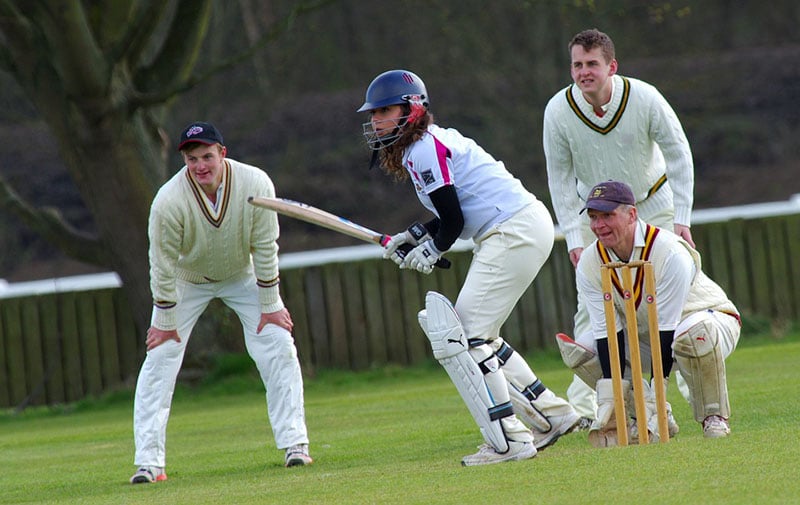 The Premier League announced back in September their ongoing investment in bio-banding in football. A pilot tournament involving Southampton, Stoke City, Reading and Norwich City took place in 2015, with feedback claiming the programme was "an outstanding success".
Southampton in particular, sporting one of the country's most prolific academies, are big fans of the process. Alex Oxlade Chamberlain, now at Arsenal, is one example of a player believed to have benefitted from Southampton's early adoption of a similar policy to bio-banding.
The FA and Premier League are currently lining up more experimentation, so expect more hard, evidence-based conclusions towards the end of 2016.
Copy from the best
Bio-banding, or at the latest the idea of categorising players on something other than age, is nothing new to Rugby Union.
New Zealand adopted a weight categorisation policy at primary school level some years ago. Assuring that huge youngsters aren't matched up against smaller ones, it again places a higher emphasis on skill – as well as helping from a safety perspective (something we've pondered before when calls were made to ban tackling in school rugby).
And they're not half bad a the oval sport either...
Use in grassroots
The technicalities of bio-banding are scientific and formulaic. For academies, they can begin to end that bias that exists over children born in the first quarter of the school year. But for most grassroots teams, they might have to make do with their own version.
Instinctively, a club with a number of teams could rearrange the players they have and group them on weight in training and see how the game is affected. Obviously, given that youth leagues are split by age-groups means a entire restructure would be needed to see it incorporated into competitive youth sport.
It's not just football and rugby that bio-banding is interesting either. Power and physique have a huge impact on pretty much every team and individual sport, and a number are beginning to sit up and take notice. One example is cricket, a sport where strength is a huge weapon for both batters and bowlers.
Your thoughts
For now then, we may have to wait on the results of these ongoing studies into bio-banding to know its true worth at elite and grassroots level. If your club have experimented with weight-grouping or think that age-categorisation just has to go, then leave us a comment below.