The best sporting moments of 2020 might sound like the briefest of shortlists due to Covid-19. It is fair to say that professional and grassroots sport have both been decimated.
However, look a little closer and there have still been instances to lift us all. Here on the Pitchero blog, I've put together a shortlist featuring some of the sports we cover.
WE'RE PREMIER LEAGUE CHAMPIONS!! 🏆 pic.twitter.com/qX7Duxoslm

— Liverpool FC (@LFC) June 25, 2020
Liverpool win the Premier League
The return of the Premier League after a pause for three months was a significant moment. For Liverpool fans, their side's defeat of Crystal Palace and Manchester City's loss to Chelsea saw the Reds cross the finishing line.

It was the club's first top-flight title for 30 years and saw the party start at Anfield.
Return of Test cricket

The completion of England's international cricket schedule during the summer of 2020 was a triumph for players, fans, administrators and all those who rely on the revenue it generates.
The West Indies agreed to tour and though circumstances dictated empty stadiums and a strict bio-bubble, England won a competitive Test series to regain the Wisden Trophy 2-1.
At grassroots, club cricket was allowed to return from 11 July, albeit with adapted gameplay that introduced ball cleaning and put an end to the traditional cricket tea.


England win the Six Nations
While no sport has been left unscathed by Covid-19, getting rugby union back up and running has been tough.
The Six Nations began on 1 February but the spread of the global pandemic meant that its conclusion was delayed until October.

The last day of the month saw a bonus-point win for England over Italy. An incredibly tight tournament meant that either France or Ireland, who played each other in the evening fixture, could yet claim top spot.
In the end, France's 35-27 victory handed the Six Nations title to England who last won in 2017.

By the time this drama unfolded, professional club rugby was up and running but the community game had been largely limited to touch rugby, due to the sport's contact nature.
Grassroots rugby clubs hope to get back to 15-a-side contact fixtures in January, if conditions allow it.


GB Hockey returns with FIH League

2020 should have been a huge year for hockey with the Summer Olympics Games from Tokyo. When that was put back to 2021, the international calendar looked uncertain.
Grassroots hockey returned in the Autumn with clubs able to resume fixtures in August but the Great Britain men's and women's teams waited until nearly November to re-start the Pro League.
GB women beat Belgium twice in two days but it was the mirror opposite for GB men who were defeated back-to-back by the world champions.
No matter, international hockey is back and club hockey can look ahead to January fixtures with more confidence.

England face the White Ferns
Netball's bounce-back from the Covid-19 restrictions began with clubs able to resume league action from late September.
However, in a sign of how limited the amount of netball has been played and televised, the 2020 Netball Superleague season was abandoned with 2021 due to start in February.
The resumption of international netball came at the end of October when England travelled to New Zealand.
The three-Test series against the White Ferns saw a 3-0 win for the world champions but it was heartening to see England back in action.
The Vitality Roses play their first home series since coronavirus when Jamaica arrive in January for The Netball Legends Series.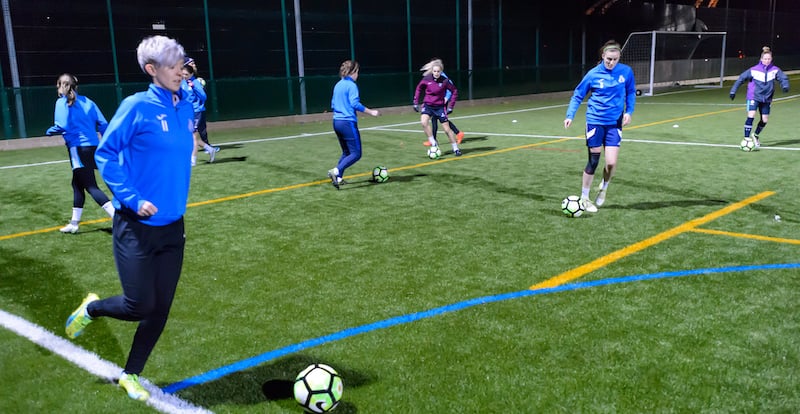 So, that's your snapshot of some key sporting moments of 2020. It's hard to sugarcoat such a challenging year for sport but governing bodies, clubs, teams and fans have all made the most of an unprecedented situation.

While the year concludes with England in tiers and other countries similarly affected, there is quiet optimism about 2021.

We've all now learnt to live with face masks, social distancing, adapted gameplay and the other changes that go with playing and watching sport in the context of Covid-19.

Here's to returning to some kind of normal for 2021!