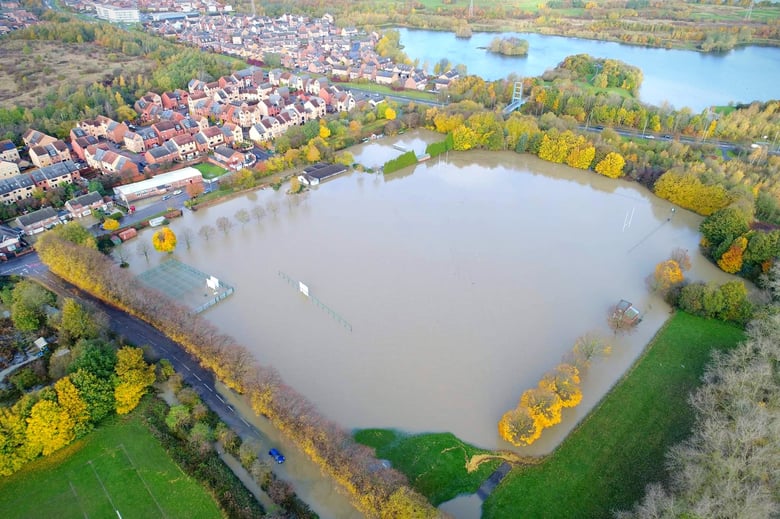 Over recent weeks, major flooding has impacted parts of the UK with considerable damage done to businesses, homes and communities.
Inevitably, sports clubs have been affected with grounds submerged and buildings partially underwater.
When the River Derwent burst its banks on 7-8 November, Belper Hockey Club was flooded including their pavilion (finished in 2017) that was designed to be protected against a 1m water rise.
Volunteers have pulled together to help with the clean-up operation but the club, who could not get insurance due to being on a flood plain, are looking at considerable costs.
Aspects such as industrial cleaning of the astroturf and buying equipment like hockey goals means there's a Justgiving page open for donations. At least their pavilion is now open and in the process of drying out.
It's been heartening to see how other sports clubs have rallied round with Sutton Coldfield Hockey Club selling scratchcards to do their bit.
It ought to be noted that as a multi-sports site at Belper Meadows, cricket, bowls and tennis clubs are all likely to face their own challenges, as hockey has.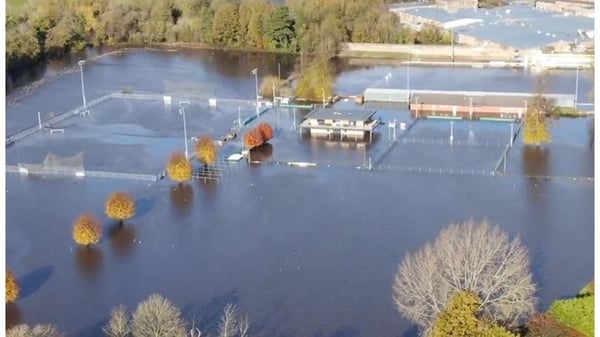 South Yorkshire
As well as swathes of Derbyshire, South Yorkshire has been in the news due to widespread flooding with homes evacuated and parts of Doncaster, Sheffield and Rotherham hit by the rise of the River Don.
The Yorkshire village of Fishlake has witnessed major flooding with the British army drafted in to help with flood defences. The cricket and bowls club only managed to access the clubhouse on Saturday and are in the midst of insurance assessments and cleaning up.
Of course, it's far from all systems go when the water goes down as tonnes of mud, silt and debris are often left behind, allied with ruined carpets, machinery and infrastructure.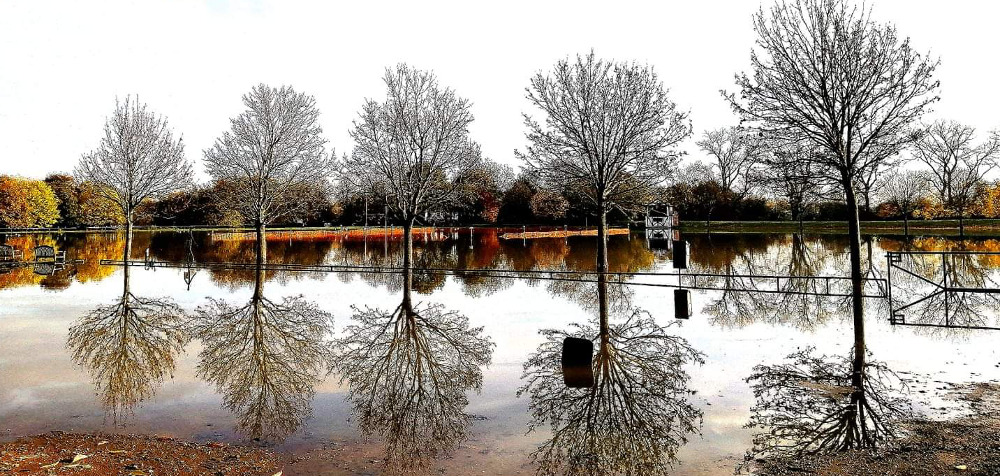 Recently, Wath Cricket Club have seen their Moor Road HQ under 3ft of water; they are no strangers to flooding with 2007 resulting in extraordinary levels up to 7ft on the square.
Last time, they were forced to play their cricket away from home as it happened during the season but now, there is the smallest of consolations that there is time to recover.
As I'm sure all flooded clubs will, Wath Cricket Club need any financial support they can muster and are encouraging those who want to help to enter their monthly draw:
Please see the below - and if you're interested, go ahead and give it a whirl! pic.twitter.com/wT2XTyWzSn

— Wath Cricket Club (@WathCricketClub) November 12, 2019
If you're thinking of helping locally, the support sports clubs need after being affected by flooding can be financial, expertise (drainage/repairs) or just volunteers to assist with the aftermath. Contact the club for the latest advice.
Know of other sports clubs affected?
Please let us know and we can add links to this article of any other fundraising efforts that they need promotion with.

The very latest flood updates can be found by using the Flood Information Service with alerts, warnings and advice, local to a particular postcode.