With life a little quieter than normal for many of us during lockdown, an opportunity has arisen to complete tasks that you might not normally have the time to do- such as updating your membership database.
Thanks to our latest feature update, we've made it as easy as possible for you.
You can now bulk remove members from your membership database. Instead of having to manually remove users who are no longer members of your sports club, you can select multiple people at once and remove them simultaneously with the click of a button.
The addition of this new feature means much less time spent trawling through inactive users one by one, instead making database cleansing a breeze.
It's time to do some online spring cleaning, here's how:
1) Go to the Membership section of your club control panel and select 'Membership Database'
2) Tick the names of all of the people you would like to remove from your database
3) Select 'Remove' and then click 'Remove members' when asked to confirm the action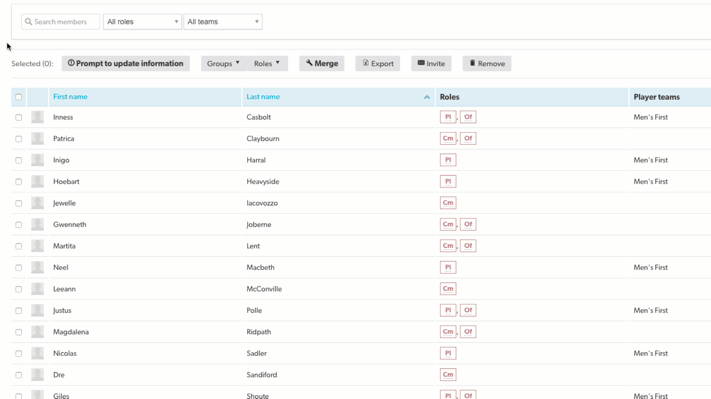 That's it, the members will be instantly removed and your membership database will be updated.