This year saw the launch of the new McDonald's Fun Football programme, in partnership with the 4 UK Football Associations, aiming to provide 5 million hours of Fun Football to over 500,000 new children through until 2022.
A staggering year has seen over 2 million hours delivered already and thousands of Activity Books given away for free. All contributing to over 150,000 boys and girls being introduced to the beautiful game.
Fun Football Centres
Free introductory weekend football coaching sessions for kids new to football.
'Centres are fantastic, we're already looking at how to continue the journey after the 4-week block of sessions" – Parent of participant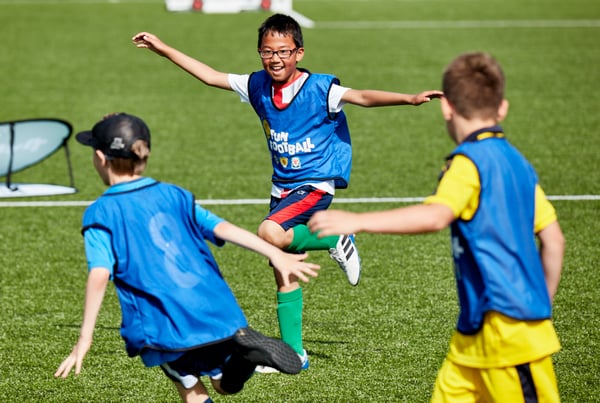 Fun Football Festivals
Bigger events free for all the family, with inflatable games, fun football activities and face painting! During 2019 McDonald's organised 31 Fun Football Festivals which saw attendance levels of 20,000+.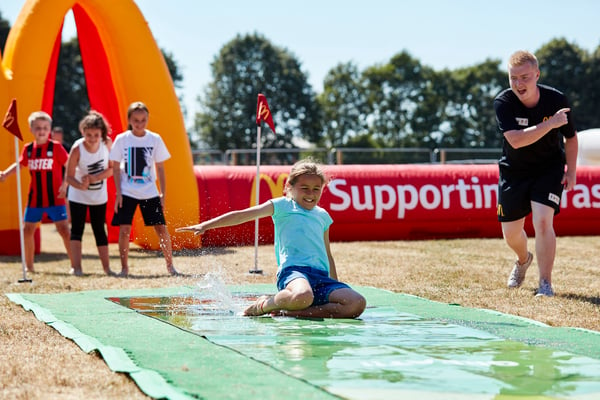 'We had an absolutely fab afternoon at the festival. We got to do some really cool things together and the kids had the best time!' - Parent of participant
Fun Football Activity Book
Designed to introduce children of all abilities to football through simple activities and fun creative exercises with stickers! Thousands of Football Activity Books were given away free of charge in 2019!
Next year McDonald's Fun Football Programme will be bigger and better than ever with over 300 new Fun Football Centres planned and lots more ways to get involved.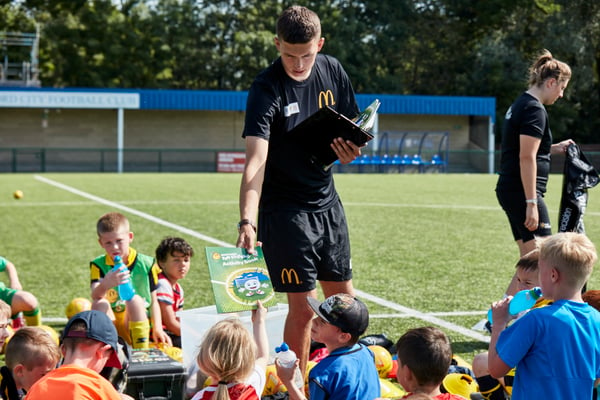 Order your free Activity Book or sign up to the Fun Football newsletter via the Fun Football website: https://www.mcdonalds.com/gb/en-gb/football.html