Women's football has evolved massively in the UK and around the world, especially over the last few years; and the figures back that up.
Growing attendance figures, groundbreaking broadcasting deals and international success have all boosted participation at grassroots.

So what are the reasons for this popularity increase? We've delved into the factors behind the ever-changing state of women's football and why the future's looking brighter than ever.

Attendance

In the last couple of years, attendance at women's football matches has shot up. Fuelled by a spectacular performance by England at the World Cup 2015 in Canada, interest in the national side has never looked stronger.
The FA Women's Super League has also continued to grow and last year saw a record growth in attendances across the top two divisions.

According to the FA, last year in WSL 1 the average attendance was up by 5% from 2015. In WSL 2, there was a 30% rise in spectators from 2015.

Attendances have also risen every year for the FA Cup final, something which has no doubt been aided by the move to England's premier Stadium, Wembley, in 2015:

2013: 4,988 (held at the Keepmoat stadium Doncaster)

2014: 15,098 (Stadium MK Milton Keynes)

2015: 30,710 (Wembley)

2016: 32,912 (Wembley)

2017: 35,271 (Wembley)

Just short of 5,000 fans watched Manchester City beat Chelsea at the Academy Stadium to secure the 2016 league title, which is just short of the average attendance in League Two.

These developments are massive for women's football and have no doubt contributed in the growing participation figues in grassroots (more on that later).

Social media

Professional footballer's social media accounts differ to male footballers in the sheer volume of followers, but the social media presence of women's major footballers is becoming increasingly more prominent.

England captain and Manchester City legend, Steph Houghton, for example, has over 87k followers on twitter and made her first Sky Sports appearance as a pundit recently.
Loved my first experience as a #SkySports pundit! Thank you @SimonThomasSky + Niall Quinn for making it easy + for all your messages! 📺⚽️ pic.twitter.com/3a0OpSyQCP

— Steph Houghton MBE (@stephhoughton2) May 16, 2017

Arsenal captain Alex Scott also attracts a similar following with 79k twitter followers - a figure that will likely see continued growth.

Google searches for the game have also increased over the last few years. For example, search results for "Women's FA Cup final" followed by the appropriate year, have almost doubled in only a couple of years.
More people are making noises about women's football and the media are reacting by offering more coverage of major games.

2015: 6,400,000 search results

2016: 9,200,000 search results

2017: 11,200,000 search results


Campaigns and Funding

One of the main contributing factors pointing women's football in the right direction is the FA.

Since the 1900s, the FA has helped to develop the women's game, moving beyond merely a "female version" of a tradionally male dominated sport. Attitudes towards female participation in the beautiful game are better than ever.

Their latest campaign, 'The Gameplan for Growth,' shows plans to double women's participation by 2020. It's also set the target of increasing the number of affiliated girls' and women's teams from 6,000 to 12,000.

At the launch of the new strategy, The FA's head of women's football Baroness Sue Campbell, outlined the vision on how to build consensus, collaboration and coordination across every level of the game.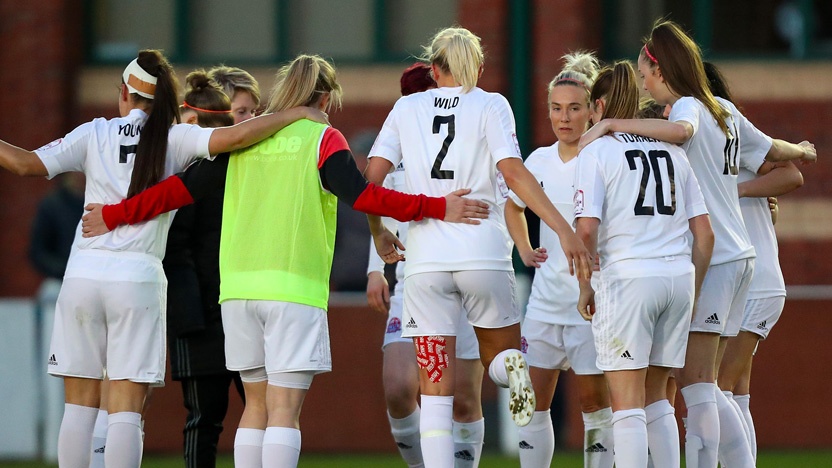 She's keen to focus on a host of different things: enhancing the profile and value of the England team, and improving commercial prospects in women's football.
Campbell hopes by addressing and enhacning these points that social barriers will continue to be overcome regarding grassroots participation. Plus, for those who do make it to the top, support and financial gains allow more players to enjoy long and fruitful careers.

New signings

More eyes on the game and more money invested into pro teams brings with it some exciting transfer deals that we associate with the top of the men's game. A recent example saw Manchester City sign Fifa World Player of the Year Carli Lloyd on a short-term deal.
Despite women's football being arguably the most desirable sport in the USA, Lloyd believes the FA Women's Super League is the next big thing for the game - a big reason as to why she's signed for Man City.

Lloyd, who captains the USA, became the third American player to move to an English club in recent months, after Chelsea and Arsenal both signed players from across the pond.
Confidence

The BBC recently reported research that shows links between football and self-confidence.

As mentioned, one of Sue Campbell's main aims for women's football is to change the way the game is perceived by some women and girls. She believes girls feel they're going to be judged for playing a 'male' orientated sport - something which might put them off.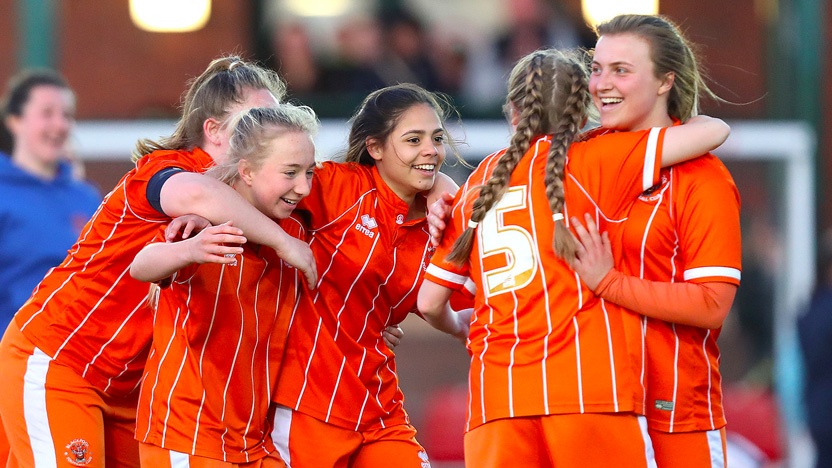 However, 80% of girls that are involved in football said that playing made them feel more confident and 58% said they had overcome a lack of self-confidence as a result of playing football.
For those wishing to emphasise the importance of getting girls involved in football and the positive impact it can have growing up, the study offers significant ammunition.

Reiterating the point of the FA, If these social barriers are broken down and more girls are playing at grassroots level, the sport is only going to get more popular and the goal of making women's football number 1 in Europe will become a reality.

Participation

At the end of last year, record figures were revealed for participation in women's sport. According to the Active People Survey, the number of participants increased by 250,000 since 2014.

Football in particular saw a signifncant increase. The amount of girls and women playing football week-on-week rose by 29,900 to 1.84 million. A great result and one that will no doubt continue to get higher by the end of this year.
'The Gameplan for Growth' campaign will hope to have a further positive impact on these figures.


Media coverage

There have recently been reports of a 'transformation in women's coverage.' The BBC's head of sport, Barbara Slater joined the broadcasting team 10 years after women were allowed to play on official football pitches.
She believes the differences in the interest to broadcast women's football between now and when she first started are incredible.

For evidence, look to Channel 4's recent purchase of the rights to this summer's Women's European Championships. Competition had been high, with the BBC describing is a "blow" to lose out on the deal.
Channel 4 are thought to be "thrilled" about securing the rights. A great result for women's football and with England in with a serious shout of taking home the trophy, it's set to be an exciting summer for women's sport.

The BBC haven't missed out fully though, they recently won a bid to broadcast the 2019 Women's World Cup. After the UK audience for Women's World Cup more than doubled from 5.1 million in 2011 to 12.4 million in 2015, it's exciting to think what could happen in the next few years.

With these factors playing a huge part in the growth of the women's game, being a professional footballer is now becoming a desirable career path and a great platform to inspire young girls to get involved in football.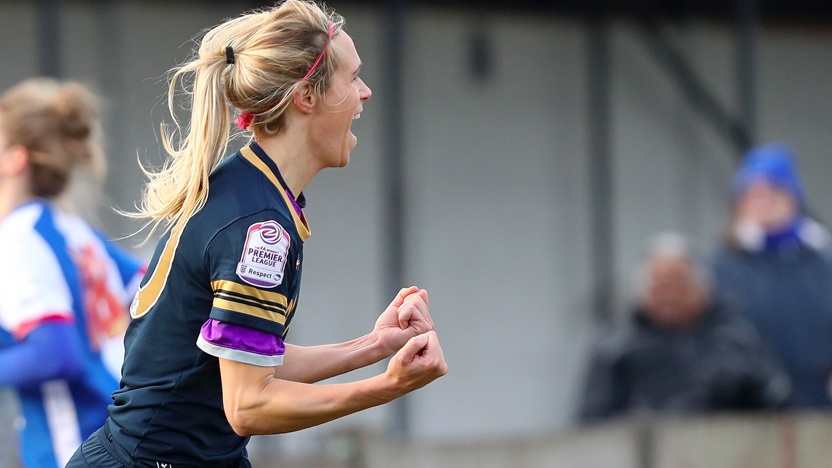 There's still a long way to go and it's questionable whether women's football can reach the level of men's in the near future. But one thing you can be certain of is that the game is in a great place and it'll continue to stay that way for a long time to come.