Involved with updating a sports club website? One of the constant jobs is that there's always plenty to write.
To help, we've put together our ultimate guide on conjuring up copy. Good news. You don't have to be a trained journalist to write well, just follow a few steps.
To jump to sections within this article, you can click the links below...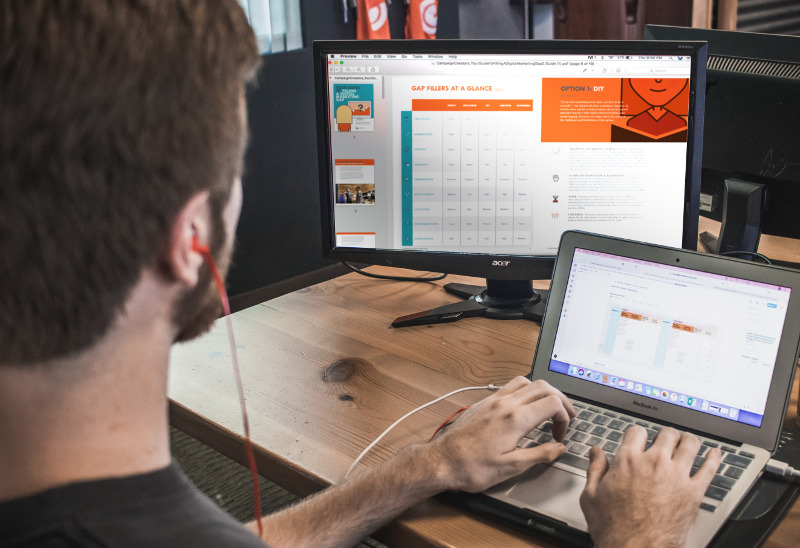 The art of writing online

Our reading habits mean we scan a page online, in seconds, rather than reading every word.
Aim for short, sharp sentences and paragraphs where possible. Convey your message quickly, rather than 500 words in, and always have your audience in mind. What do they want?
Use bold heads, images and video to break up blocks of text on a page into manageable chunks. Again, it makes it easier to digest for the reader.
Never forget the medium you're writing for. So, a notification on a phone about a change of match location is wildly different to an in-depth review of your awards night.
On which note, let's dive into types of content a sports club might be writing.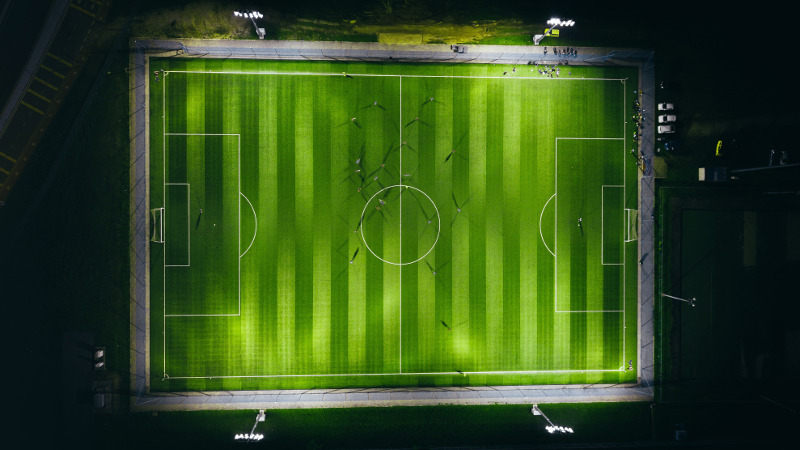 Match reports
Match reports can be as functional or free-flowing as you have time for. Chiefly, your readers are clicking to find the score and opposition, who contributed goals or wickets and moments of drama or controversy.
Get to the point quickly. Your headline might be as simple as 'Pitchero 6 - Barcelona 0' with a tagline of 'Pitchero blast six goals past Barcelona at the Nou Camp'.
Each article should have a photo, headline and tagline - here's how - if you're new to doing content creation for your club.
We all like reading about ourselves so name-check lots of players and that will get them clicking and sharing the content too.
Supply the bones of a match up-front (who, what, where, when and why) and then dive into the detail. Add some colour and specific observations such as the weather conditions, pitch surface and anything going on around the actual match.
Tread a sensible path with controversy. Opinion is fine but anything you publish as your club is open to censure from your league. Take a stance on a key moment in the match. Fine. Call a player a cheat. Bad idea.
Wrap-up with where the result leaves your team in the league, when and where is the next game and against whom? Provide links that encourage readers to explore your website further but set them to open in a new browser window.
When you're done, slowly read the match report several times to check for accuracy. If possible, a second pair of eyes will spot errors you will find hard to see in your own writing.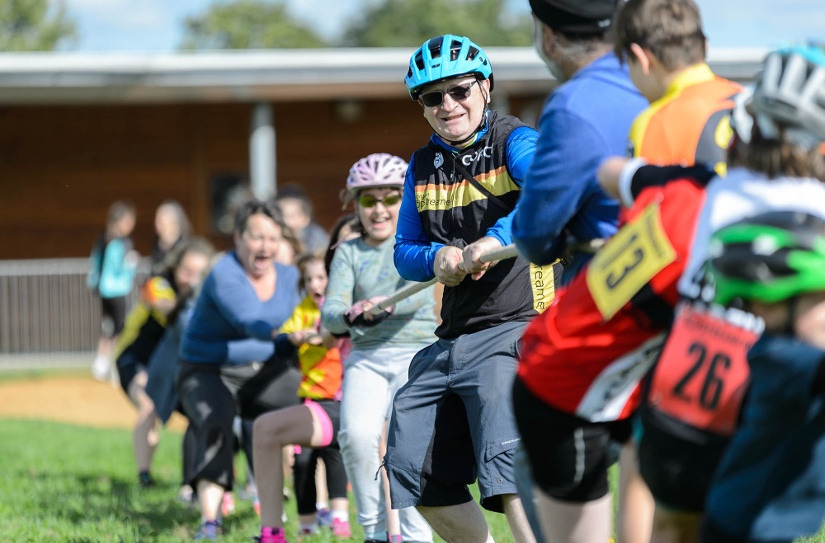 Events
Sponsored bath of baked beans? Bonfire night extravaganza? Beer festival? The challenge for writers is to convey what's the event, when and where it's happening and why you absolutely must attend.
If it's a blog article, get the time/date and venue/price mentioned fast and then focus on benefits. Is there face-painting, chilli-eating contest or an international sportsman attending?
Is it a fundraiser with a special cause close to the club's heart? If that's the case, explain in a few lines why it matters so much.
Finish with a call-to-action whether that's 'save the date!' or 'buy a ticket' with a link to the shop.
See how Chester Boughton Hall Cricket Club have done their junior launch night with the option to mark your attendance in Pitchero.
Announcements
Amid a club's fixtures, matches and league positions, there is a host of other content to get published.
The first thing to say is that regular announcements, whether that's a new player signing or under-nines football tour, improves communication and encourages an audience to regularly visit your club website.
Here's a few tips to get you thinking...

New sponsor
When your club announces a company has joined as a sponsor, give them the chance to have a few quotes about the partnership included.
Tell your readers the nature of the sponsorship and how it helps the club. So, XXX Mints are sponsoring our 3rd XV and their logo will be on our shirts for the 2020 season which they've part-funded.
Reference what the company does and where they're based with links to their website and social media.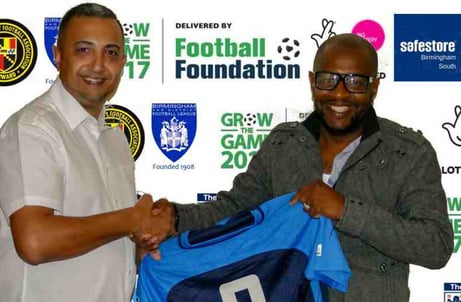 Signings
Announcing player signings are a good way of both making them feel welcome, telling everyone that you're strengthening a squad and members can put a name to a face.
With that in mind, always get a photo - ideally in club kit. Describe who has signed, from which club, their position/team and any past feats or record - if it's something worthy of mention.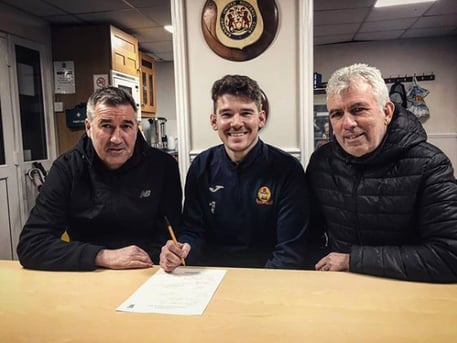 Products

Are you revealing a new kit design for the season?

Good-quality photography and video is key here to get people excited. You want those shirts flying off the shelves. A 30-second video reveal with a player wearing the kit is easy to do on a phone. It can be used in an article as well as on social media.

Explain the product in detail, sizing and cost. Include a few links to the product page in your club's online shop in different paragraphs. Hyperlink phrase like Buy your limited-edition shirt rather than the long and untidy URL.

If it's a membership product instead, always write a product description. List all the benefits and any savings by purchasing this way.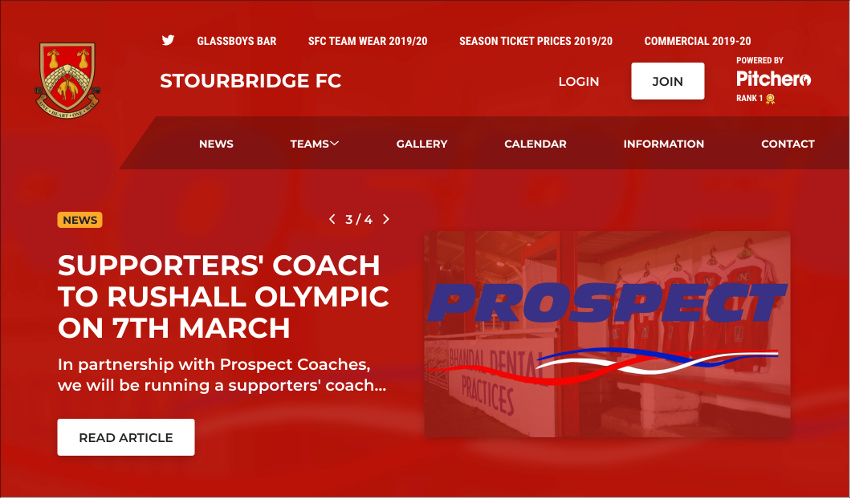 Sizes of Graphics
It's the nature of any sports club's website that there are a variety of sizes of imagery used from homepage to article page.

You can use your computer's photo-editing programme or an online platform like Canva to create and/or edit the same photo to multiple sizes.

One thing to note with re-sizing images is the importance of aspect ratio - which is the link between width and height. If they're not proportional, you get things like sponsor logos that are stretched and look odd. Here are the image sizes you need to keep to so your photos perfectly fit the Pitchero website template:
Club Logo - The space where your logo shows on the website is square, as such your logo also needs to be square to avoid edges being cropped and it not showing how it is intended. There's not a set size but up to 500x500 px would be a guide.

Events Images - We recommend these have a scale of the 16:9 ratio. Common resolutions in the 16:9 ratio are 1920 x 1080 pixels and 1280 x 720 pixels.
Sponsors - Sponsor images should be a scale of 420x180 pixels.
News - We recommend that news article images be a scale of the 16:9 ratio. Common resolutions in the 16:9 ratio are 1920 x 1080 pixels and 1280 x 720 pixels.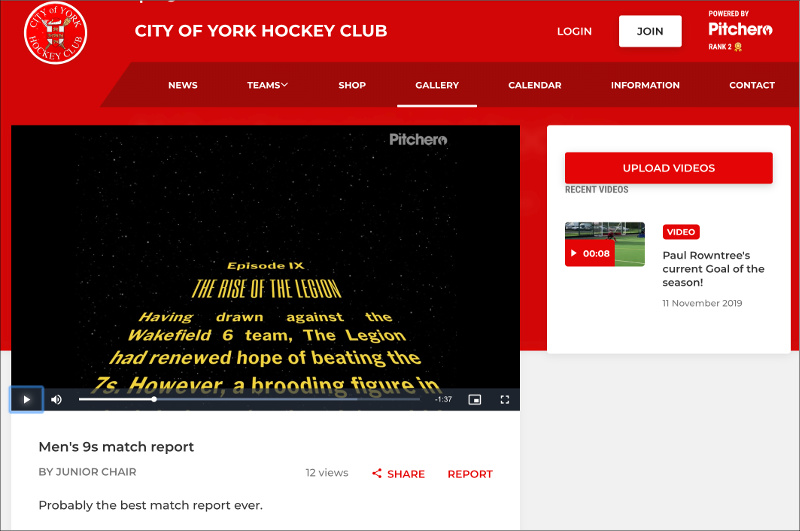 Writing headlines

Think of your club website as the boat and the headline as the hook. Yes, that makes everyone else on the internet a bunch of fish.

To reel them in and bite by clicking your link, you need the right bait. Your headline has to provide a tempting promise and then deliver on that.
In the example image above, City of York Hockey Club 9's went to the trouble of a mock Stars Wars film trailer as their match report. Ingenious and well written.
The headline was 'Men's 9s match report' and tagline read: 'Probably the best match report ever.' You need to nudge readers more than that. At least give Darth Vader a mention!

Here's some top tips from Quicksprout that apply just as well to sports clubs. Headlines should be:

Useful
Unique
Very specific
If you're looking for inspiration, click round the sports section of news websites like Sky Sports, BBC or The Guardian to get ideas and spot trends.
Don't be too clever with headlines. Sure, get creative but a subtle reference to a joke limits the appeal and you want as many clicks as you can get.
By way of a conclusion, the best way to see what works is to dive in. Write a variety of content, be consistent (don't go quiet for a month) and tinker with headlines to gauge how it affects the number of views. Happy writing!


Photo credit: Football pitch by Izuddin Helmi Adnan & man/computer by Campaign Creators . Signing photo by Banbury United FC.