Saying thanks to volunteers goes a long way towards keeping everyone happy, motivated and willing to continue devoting their efforts.
Volunteers don't do it for pats on the back but without them, there would be less clubs running today so appreciation is a must.
Who does the thanking? As many volunteers fill the pivotal roles at any sports club, it tends to be volunteers thanking other volunteers - that's ok but it's important to spread the recognition across all areas of the club.
Say thanks to volunteers in person - It may appear really obvious but regularly congratulating each other and fostering an environment where even the unglamorous tasks that are ticked off get a glowing mention will go down well.
Volunteers may know each other and be at clubs for many years so it's not unusual for assumptions to be made: 'He knows he does a great job…' but actually expressing it in words or deeds will not go unnoticed.
Thank volunteers collectively - being praised in a group communication (like a club-wide email or on the clubhouse noticeboard) is another way to flag up the work of someone who has excelled themselves.
NCVO Volunteers Week (1-7 June)
The NCVO champions the voluntary sector and each year, celebrates Volunteers Week in the first seven days of June. It's a handy, focussed awareness campaign that others (including sports clubs) will be participating in.
While it's important to support volunteers all year round, this particular week is a way to join in and share tales of volunteering gold on social media and your own Pitchero website.
Why not try and get some positive press coverage with an interview of a long-serving volunteer or a newcomer who can explain what they like about it?
Annual or Monthly Volunteer Awards
Including awards for volunteers in a club's presentation evening is common practice and is a perfect way to offer thanks at a key, well attended event.

Doing something less formal but more regularly (monthly or quarterly) is another route to take. It could be a meal out, cinema tickets, a shopping voucher or something club-related like discounted membership or a free ticket to a black-tie dinner.
Eastbourne Rugby Club did just that and ran a 'Volunteer of the Month' and posted the presentation as a video clip on their Pitchero website providing good news for their social media and online channels.
Nominate your volunteers for external awards
Putting forward volunteers gives kudos and has the advantage of some welcome publicity for them and the club. There are national awards as well as local initiatives and within each sport such as cricket's Outstanding Service to Cricket Awards (OSCAs).
The Queen's Award for Voluntary Service is the highest accolade for volunteer groups in the UK but there are lots of examples such as the Pride of Sport Awards or Vinspired Awards for youth volunteers.
High-profile nominations are justified (you'll never know if you don't enter) but you'll stand a better chance of success with local awards run by newspapers, councils or sports partnerships.
They will change year-to-year (partly down to funding and strategic decisions) so starting by Googling what's available in your area or sport.
Offer a Training Bonus
Paying for volunteers to acquire skills through training relevant to the sports club is one way of giving back.
It will also benefit the club with any volunteers gaining more knowledge in the area where they are volunteering. Of course, a club might learn a volunteer wants to do a certain course that has nothing to do with sport but still choose to pay for it as a sign of gratitude.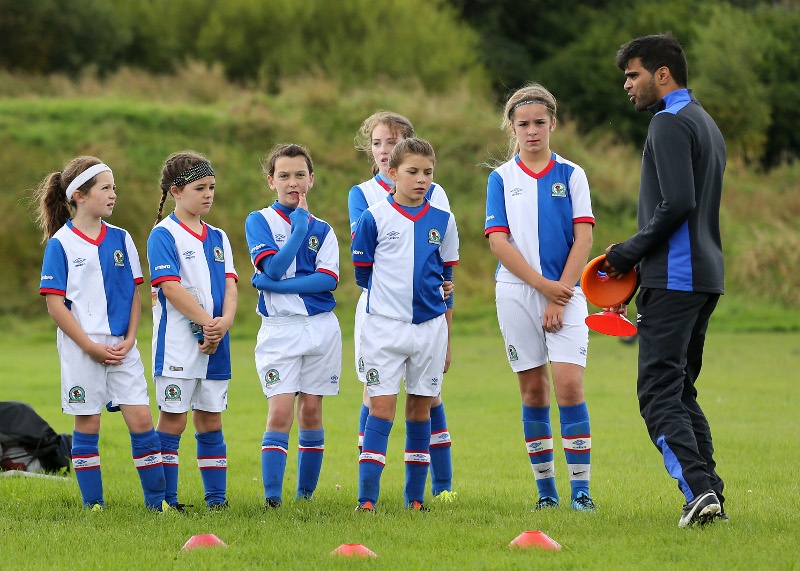 Personalised thanks
Thanking volunteers doesn't have to be a grand gesture but personalisation (a considerate Birthday card and/or gift) will be appreciated.
Speak to others and listen out for clues (if you don't already know) on what that person likes or is looking forward to and it will demonstrate someone has stopped to think about them.
Hand-writing a thank-you card may sound old-school but it's a physical thing to read and proudly display. If it references a specific piece of volunteering work or project then that adds a further layer of customisation that volunteers will like.
Further Inspiration
For more sports volunteer resources then you might like to read Pitchero's advice on How to recruit volunteers for your club or click round Sport England's Club Matters hub on volunteering.