Here at Pitchero, we like nothing better than to see how clubs use their websites to support members and boost finances.
There are countless examples of fantastic Pitchero websites across sports - but I've picked out a handful to showcase and explain what caught the eye.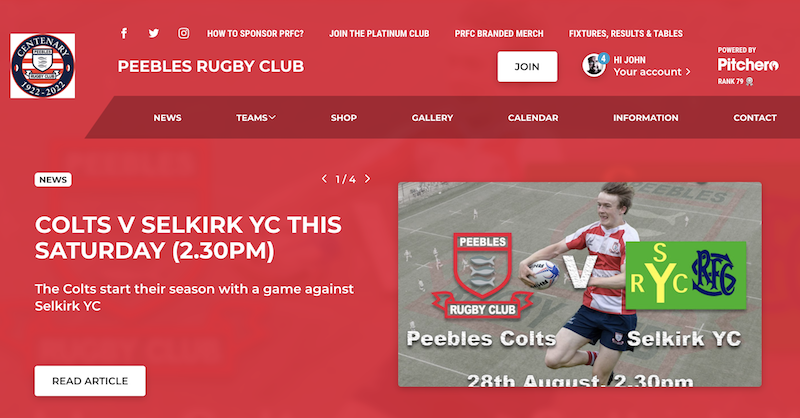 Peebles Rugby Club is an example of a club website with a great first impression. Whether you're a prospective member or someone thinking about sponsoring, it looks current and professionally run.

Photography makes an enormous difference here and Peebles RFC has consistent, high-quality photos with every article.

There are updates every few days at least; a blend of match reports, news and albums posted in club news.

Peebles use the top links with income-generating focus; 'How to sponsor PRFC' and 'Join the Platinum Club' and their Peebles RFC online shop offers flexible ways to join with multiple membership packages.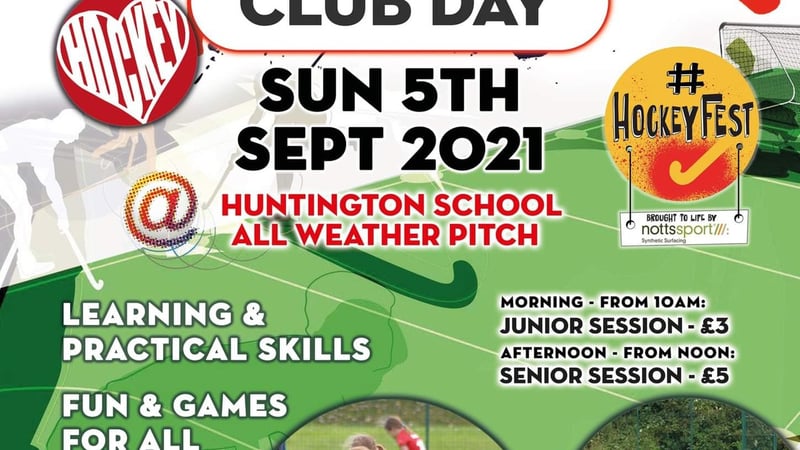 City of York Hockey Club is a regular top 10-ranked website that blends lots of opportunities to play and get involved.
Variety of content through regular news shows there's always something going on at this thriving club with dozens of mens, ladies and juniors teams.
What stood out was their annual Club Day on 5 September; a smart way to reunite current members, as well as encouraging newcomers to see what City of York HC is all about.

Meanwhile, the City of York Hockey Club shop sells everything from summer camps to annual dinner tickets.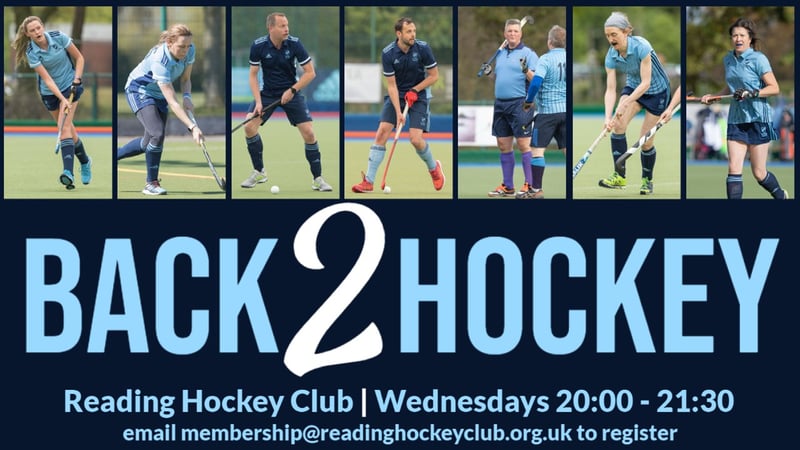 Reading Hockey Club made good news of the featured content positions on their homepage to promote their Back to Hockey training slot.

A permanent time in the week where any adults new to hockey, former players who want to pick up a stick again, parents and current members can attend.

I also like their use of top links for 'Join our club' and 'Fundraising' that direct visitors to custom sections about those topics.

Reading's online shop is clear on membership options, including flexibility with payments. It's not all big-ticket items with ability to pay for Monday night football at £3 per person. The club also sells casual teamwear to support their balcony project.

So, that's three examples if you're looking for some inspiration and the Pitchero rankings are a good source of inspiration on how other sports clubs are developing their website.
Book a demo with a Pitchero expert
If your club wants to get more out of using Pitchero, book a demo to have all your questions answered.
There are also case studies with clubs across sports who discuss how they use Pitchero and get the most from it.