Setting up products in Shop & Payments just got a whole lot easier, with our brand new Product creation tool.
The new user-interface will walk you through the process and in just 4 simple steps, so you can have your product online and ready for members to buy in just a few minutes.
The 4 steps to create a product are:
1. Choose a Product type
You can create products for just about anything you want to sell to your members. We have a number of popular product types such as Membership, Tours and Fundraising; but if your product doesn't fit into one of these categories - you can use the product type of "Other".

2. Select the Payment options
One of our most common feature requests over the last few years was to make it easier to create products that suit the needs of your club - especially those that have offer lots of different membership types and options.
We've simplified the whole process, so you can now just choose:
- Whether the product has different pricing structures e.g. Adult, Junior prices.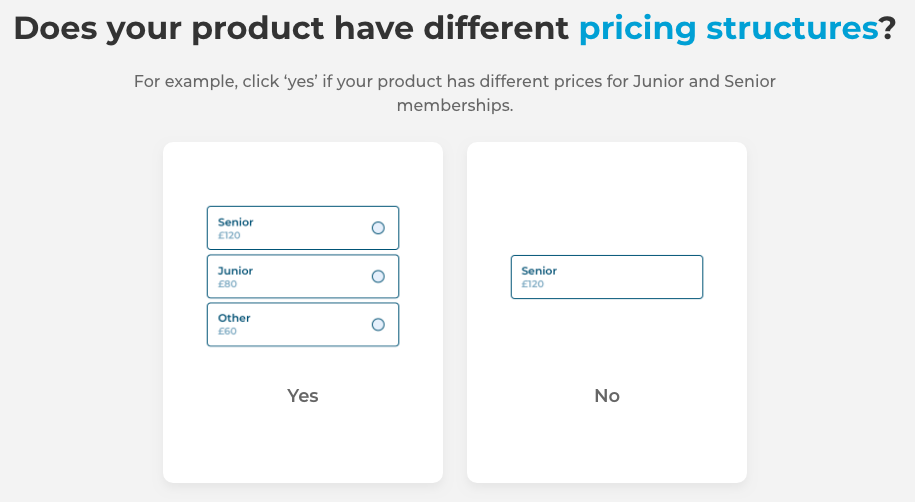 - Has an option to pay annually or monthly.
- Is for individuals or groups to purchase (e.g. Family/sibling membership products).
- Is a one-off payment, a payment with a set number of instalments, or a recurring subscription that only ends when cancelled.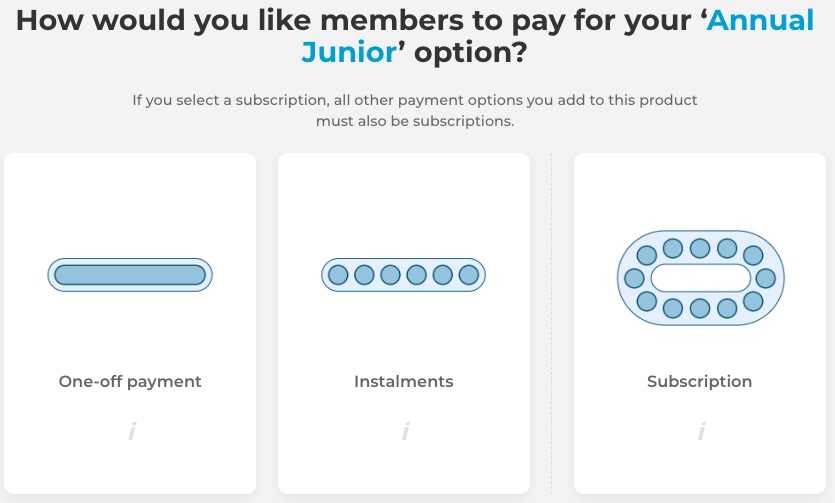 - The payment method of the product (e.g. Card payment into the Senior bank account).
TOP TIP - If you are creating a product with different pricing structures, you can now duplicate a product option once it has been created - making the process even quicker!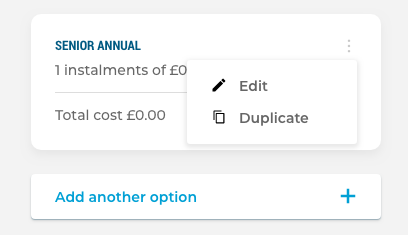 3. Add Product details
Give the product a name, description and image (optional), then choose whether the product is available for all members to purchase, or whether you only want members that you assign to the product, to purchase it. There's even an option to make it unavailable for purchase which you can change when you're ready to send out to your members.

4. Review the new Product
The handy new Review screen will show you exactly which options you have chosen for your product. There's an edit option on each part of the product you have created, so if you've spotted a mistake or want to change the options before creating the product, you can do that here.
Once you're happy just hit the 'Create my product' button and there you are - a brand new product for your members to buy!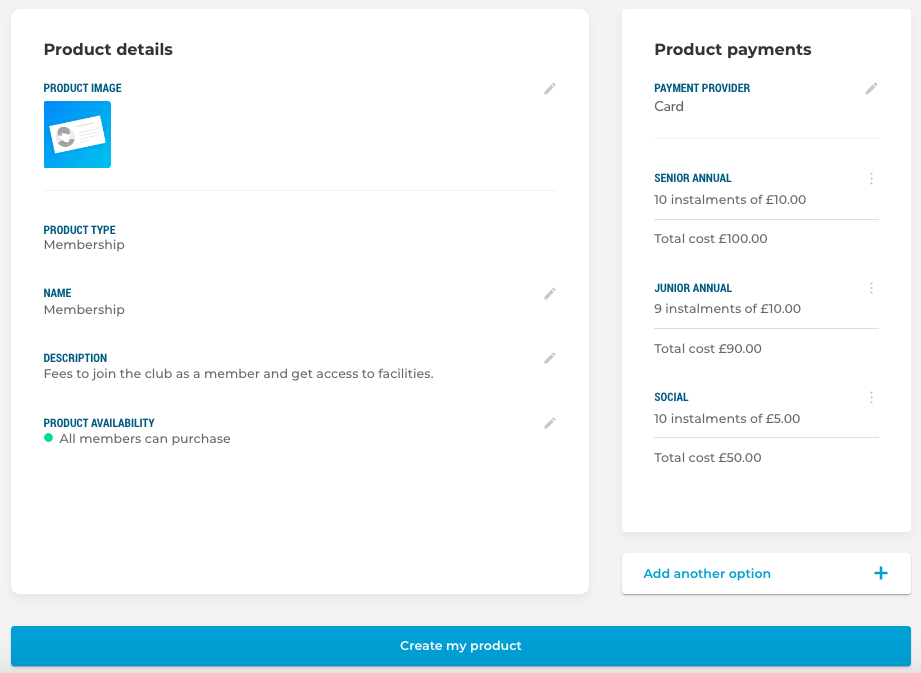 Example video - Setting up a product for Membership fees:
Having difficulty getting set up? Visit the help centre for relevant information or to contact our support team.
Not using Shop & Payments?
Setting up the Shop and Payments features is a great way to reduce admin, save time and increase revenue by up to 80%. But don't just take our word for it, read Chinnor Rugby Club's thoughts on the features.
Want to know more about Payments? Book a payments demo with a Pitchero expert.