Pitchero's Manager app is built to save coach's time; now, you can that from the side of the pitch by adding match events in real time.
Available for free on iOS and Android, the Manager app helps you manage your team on the move.
Create match events in real time
Find your fixture in the Manager app and within seconds of events happening on the pitch, you can add match events such as goals, corners and half-time scores.
Tap your event and add a team, player and time to upload your event. Once complete, all events sync instantly with your Club Website and Pitchero club app - helping members stay in touch with the game wherever they are.
Everything you need in one match centre
Head to the Match Centre, and you'll find everything you need to record stats from your team's fixtures all in one location.
Update Match Information
Add start times, meeting instructions and change the date of your fixture in the Match Information section.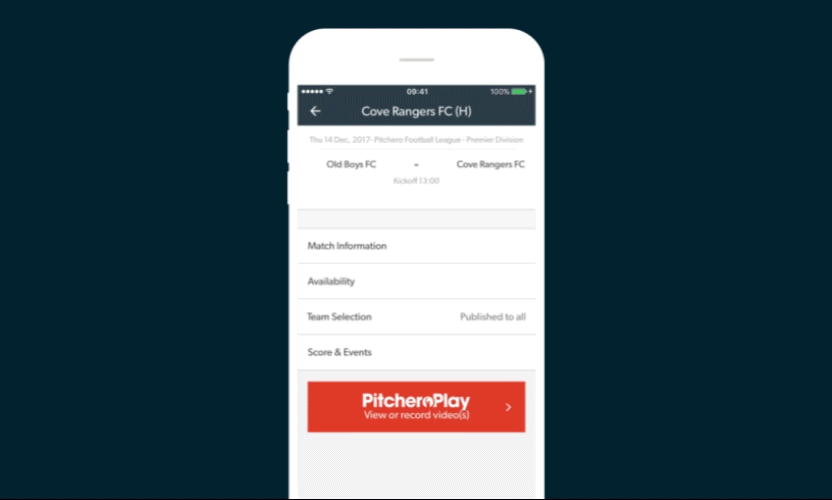 Send Availability prompts to your team
Need to know who is available to play? Send Availability prompts to the Club app on your player's mobile devices, where they can let you know if they can play this weekend.
Make your Team Selection and publish to players
Once you know who is ready to play, head to Team Selection and pick your lineup. Choose a formation and cycle through your players to pick your winning side.
The Manager app, saving coaches time
Add new members to your database
Adding new players to your database is easy with the Manager app. Input a name, email and telephone number and allocate your new member to the correct team or teams.
All done in seconds wherever you are.
Keep in touch with Messages
Send messages to your members and instantly communicate with your team thanks to Messaging in the Manager app.
Filter members by team, role (plus many others) to quickly pinpoint a number of members to communicate with in the same message. Alternatively, search for a specific user to add them to a conversation.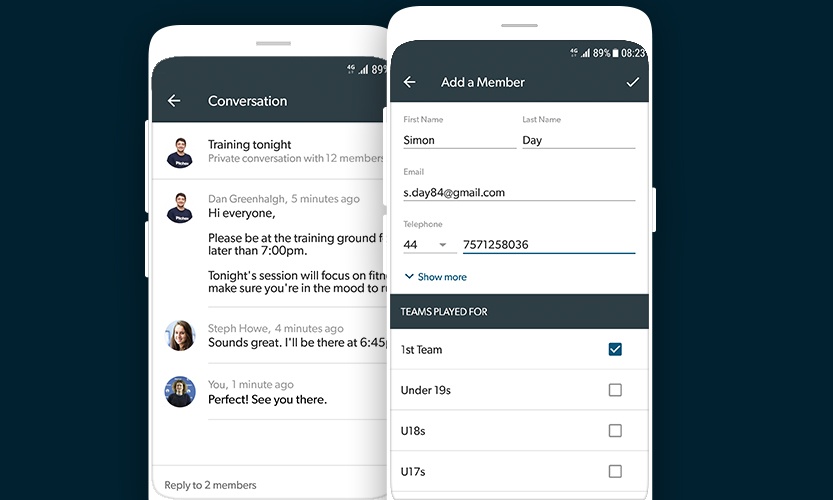 Download the free Manager app in your App Store today
Running your team has never been easier, and you can do it all from one place with Pitchero Manager app.
Head to iOS or Android app stores today to download it for free.