As you know, your club website is your online headquarters. Your single source of truth around team selection, sponsors, club fundraising and much more.

It's never been more important to get that right to show your club in its best possible light while managing the admin.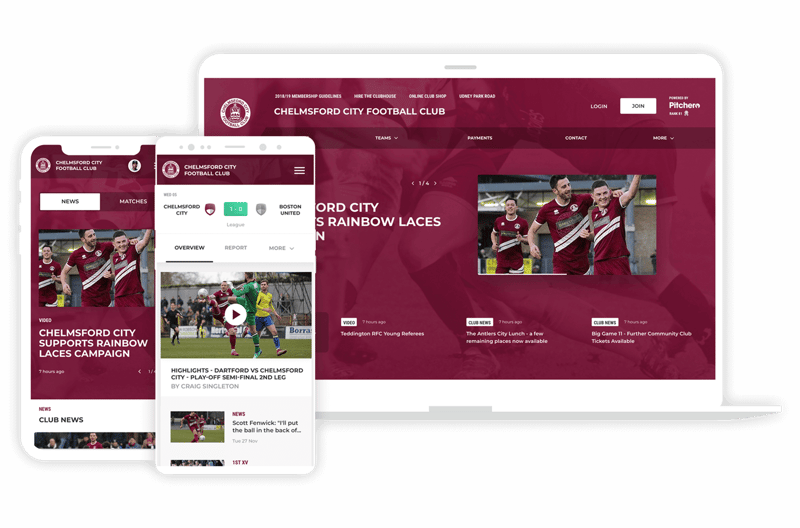 Why would you move your club website?

Ultimately, your club website is so important as a snapshot of what you offer on and off the field or court.

Naturally, the first step is to review what you do and what your club's goals are. Meet down the club or fire up Zoom to discuss the website, what's missing, what could work better.
For so many clubs, that will revolve around bringing in more money and saving time and processes for time-strapped volunteers.
So, if you're looking at your current online presence and think 'we can improve', read on...


Why Pitchero could be the solution

70,000 active sports teams use Pitchero at present. That's 10,000 live club websites and 1.5m registered users.
A professional, easy-to-use website template that's hosted by Pitchero and backed up with a support team is waiting.

As everyone has a profile and can be assigned club roles, it's possible to share out responsibilities and access.
No more headaches because 'the web guy' has left the club with the logins to everything.

Pitchero is fully integrated
What does that mean? All typical club activities including member registration, training and team selection and paying match fees are handled through one, central system.

Why use Twitter, Facebook, Whatsapp and countless other applications (and all the separate logins) to do bits of managing a club when it can be simplified?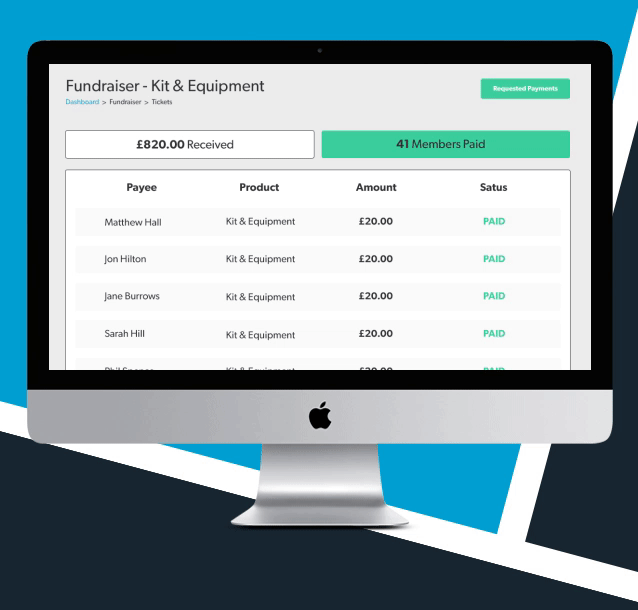 Make more money for your club
Your club can collect online payments through your website, saving time and offering convenience for members.
Our research has shown clubs collect up to 30% more revenue by offering this to their members. Setting up an online shop takes no time at all.
Sure, you can do bank transfers but who's the club official having to reconcile all those payments?
With Pitchero, set up recurring payments, send payment reminders, ditch paperwork and be open for business 24/7. Sell anything from club kit to membership or match fees.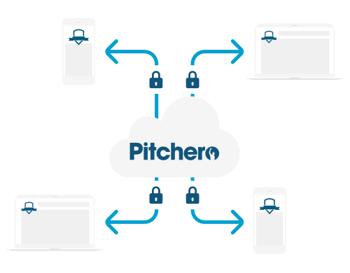 Stable, secure and always updated

No more worries about website back-ups or getting your head about the complexities of hosting. Your club website includes unlimited hosting, safe and secure on Amazon servers, leaving the focus on delivering sport.
New features
We are constantly updating, improving and adding features throughout the year too.
In the last year, we have introduced match fees to help clubs collect more subs and do it in an easier, safer way.
There's also our integration with Bookteq that allows clubs to hire out their facilities and display a calendar to make it simple for anyone to book online.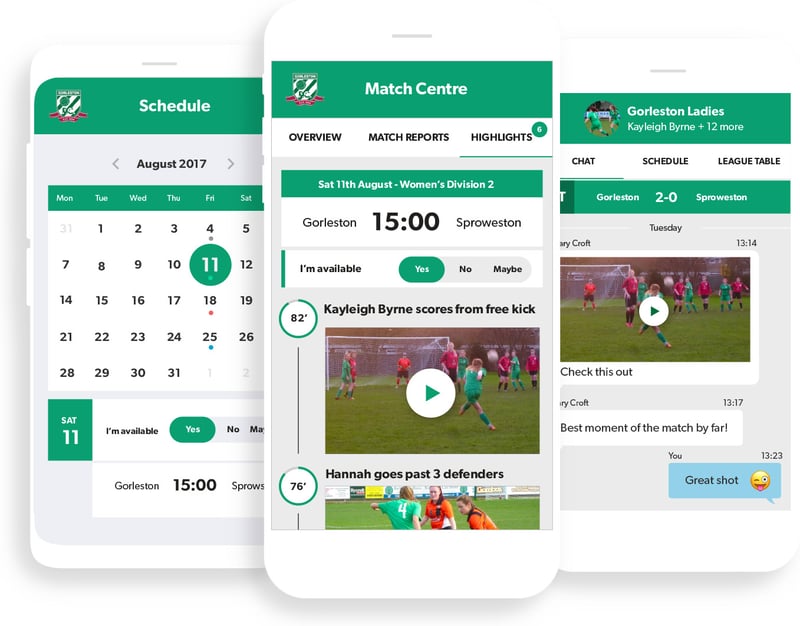 Pitchero is a lot more than just a website

Every club website comes with two free mobile apps.
The Club App (above) is geared towards players, parents and supporters. It shows news, fixtures and results as well as being able to confirm availability and check team selection.
The Manager App is aimed at coaches and managers who want to organise training, pick sides and communicate with players on the move.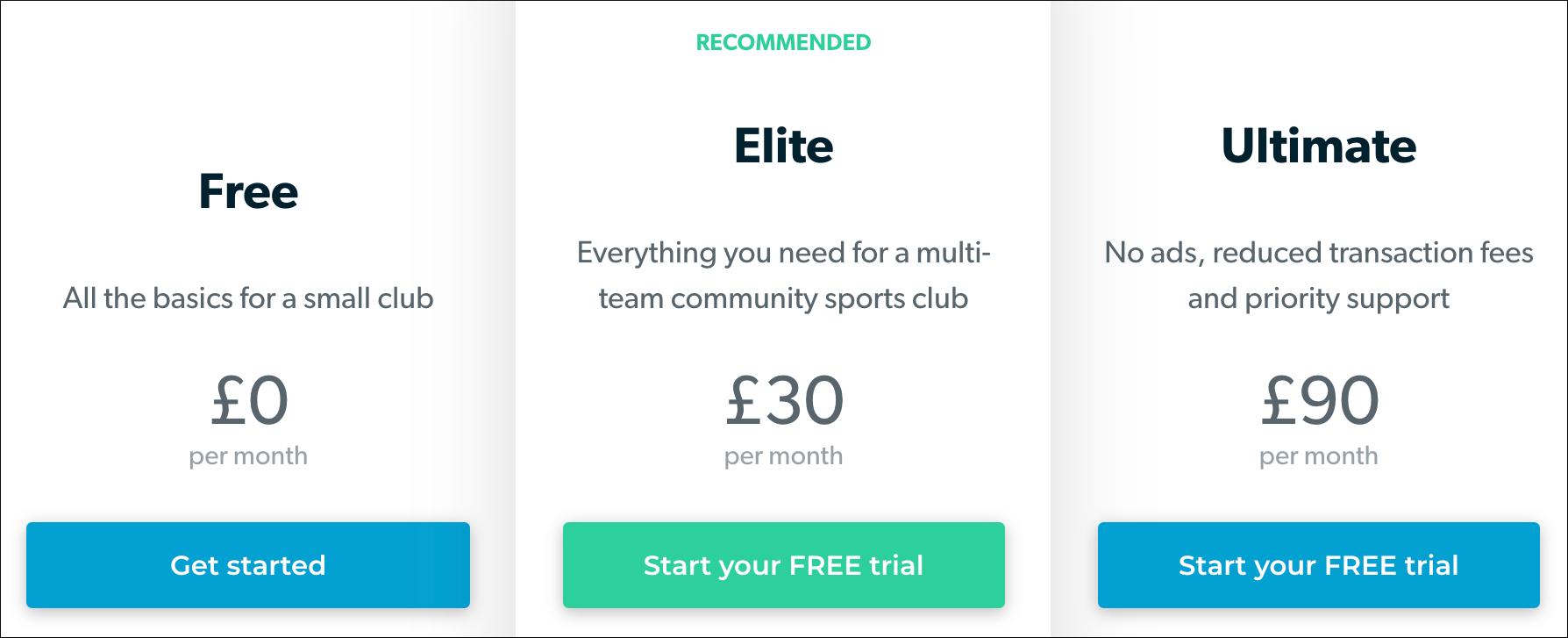 What does it cost?

Whether your club wants to join or is looking to upgrade, there are three packages available and you can compare the prices and full list of benefits to see how they stack up.
All packages include: Club website, Club app, Manager app, membership, shop and payments.
You can sign up for free or start a 30 day free trial with the Elite or Ultimate package.

Summary

Free - Limited to 1 team, 2.9% transaction fee
Elite - Unlimited teams, lower transaction fees (1.9%), free domain, SSL certificate, 5 email accounts, no takeover advertising, account manager.

Ultimate - Unlimited teams, lowest transaction fees (0.9%), 40 club email accounts, no advertising or sponsored content at all, account manager.
Book a demo with a Pitchero expert
If you're interested in finding out more, book a demo to have all your questions answered.
There are also case studies with clubs across sports who discuss how they use Pitchero and get the most from it.
Whatever your club website plans are over the next year, good luck with it!