Volunteers underpin so much of what happens in grassroots sport and it's no different in club cricket. They oversee all aspects of the running of amateur clubs from mowing the outfield to manning the bar and managing membership.

In this article, we'll look at some of the roles that cricket clubs are looking for help with, how to attract new volunteers and how to retain your existing helpers.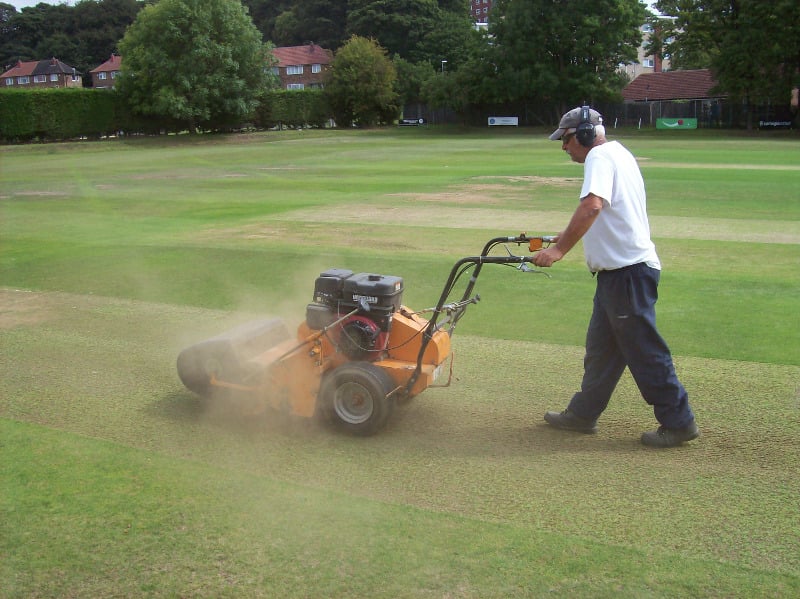 Club Roles

In some respects, a cricket club doesn't vary too much from a netball club or a hockey club. Our clubs are run by committees made up of the typical structure with Chairman, Secretary and the like.

Here's Pitchero's A-Z of Club Roles that show the variety of roles that a sports club can have, together with job description templates to aid recruitment.

A groundsman is a specialist job often falling to someone who had a long-standing association with the club as a member or player and was looking to continue that link after retiring.

Some are thrust into it and others have a stronger understanding but there are courses through the Institute of Groundsmanship while Sport England has its own essential guide to groundsmanship.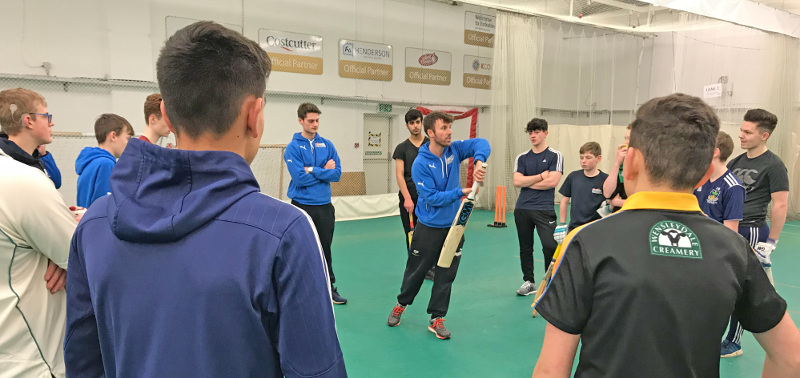 Coaching is another area that can see a shortfall at cricket clubs. While it's true that for a certain level of participation, you have to become qualified, there are Levels and county boards will run courses for all standards each year.
Cricket clubs will often fund coaches to become better qualified as an incentive as it benefits both parties.
The England & Wales Cricket Board (ECB) has details of coaching courses and anyone interested should find their local cricket club and express an interest.
Other aspects of cricket club management that can be hard to fill are those unglamorous jobs involving administration (such as a Membership Secretary) or income generation (Fundraising or Sponsorship).
What are your existing skills through work and where could you help?
I'm sure if the idea of helping out, in whatever capacity and however many hours you've got to spare, is appealing then that support will be gratefully snapped up.
How to attract new volunteers


It is natural to look at volunteer recruitment in terms of the help a cricket club needs. Instead, flip that perspective around: what can a cricket club offer a potential volunteer?

There are many reasons to choose to volunteer but at its core, it's a way of giving back to cricket. Some won't expect anything for that gesture of donating their time but if your club rewards volunteers, it's a strong message that you value them.
Here are some ideas:
Do a volunteering section on your website
Have a dedicated club contact for volunteers
Offer discounts, benefits and incentives
Consider a rewards scheme
Offer training/development
The last point about training and development might be something unrelated to cricket if you know they're interested in gardening, yoga or another hobby.

There are cricket courses for scoring, umpiring and coaching that allows a sense of progression and helps the club too. Recreational cricket is certainly struggling to find enough umpires across the country as a nationwide trend.
Say thanks
Whatever anyone says, being thanked is appreciated, even by those who don't like to be made a fuss of. It will certainly help with the retention of volunteers at your cricket club.
Here's a blog post with some top tips to say thanks - including nominating for national awards.
Cricket has the Outstanding Services to Cricket Awards (OSCAs) annually. You can nominate your volunteers for various categories through your county board. Categories include these below - with some eligible for a national ceremony at Lord's.

Get the Game On
Heartbeat of the club
Leagues and boards
Lifetime achiever
NatWest CricketForce
Officiating and scoring
Young Volunteer
Make a point of recognising volunteers, both long-standing helpers but also someone who's joined the club in their first year.
If there's any difficulty, it's that people volunteering themselves are the ones who have to nominate others. As a club, it should be a policy to reward across the club - which can be trickier if the administration is only done by a handful of volunteers.
Asking for volunteers
Sounds simple, eh? But, the nub is the way you ask, frequency and delivery.
Just tweeting 'we need volunteers' might catch you someone but our social media timelines are cluttered and chances are your target audience won't see it or feel compelled to act.
Signpost the volunteering section on your website (once it's created!) by linking on Twitter, Facebook, Instagram and any email or app notifications. Schedule a few requests each month.
Lastly, to return to the topic of club roles, be really specific around what your cricket club needs. What's the role? What are the skills? What's the time commitment?
When you apply for a job, you don't look for positions that 'just need a bit of help, whatever you can manage.' A sense of identity and clarity helps find the right people with your cricket volunteering and defines who does what.
Good luck with your efforts to add to the volunteering taskforce at your cricket club. There are people out there who can make a difference, lighten the load and become part of your community.
What next?
Get started on or brush up your cricket club website around volunteering, find a couple of people at your cricket club to interview/video as to how they joined, what they get out of it.
Plan some rewards for existing volunteers and enter the OSCAs later this year!
Also, read Pitchero's Volunteering Guide with articles, interviews and downloads.