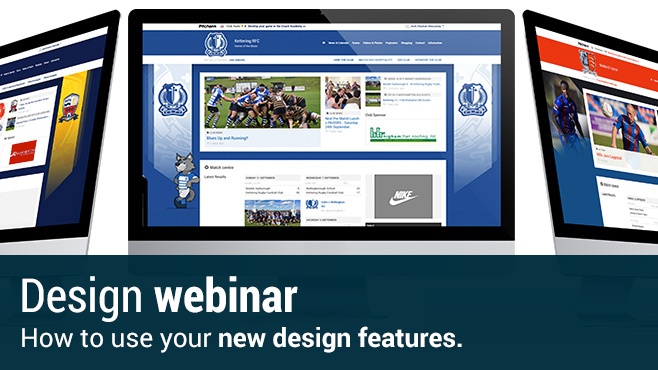 Webinar Recording
For those of you that were unable to attend the recent webinars on the new design centre changes - here it is in full, including the Q&A at the end.
What we cover:
- Changing the homepage layout (templates).
- Changing the header & website navigation.
- Customising your homepage.
- Homepage images.
- How to request a custom design.
- And much more...
If you've got any questions about the new Design Centre, our support team is on hand to help - just email support@pitchero.com.