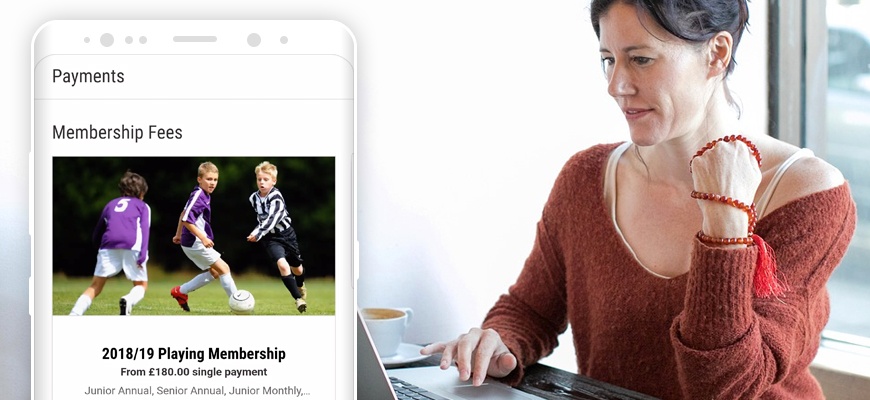 The way clubs on Pitchero can use Shop and Payments to sell products on their website and enable members to buy memberships, kit or tickets is always being refined and updated.
In this article, we'll cover four changes that improve how the Shop and Payments functionality is used both by clubs and those purchasing online.
Buying a product as an unregistered user
Unregistered users who want to buy products from clubs can now join a Pitchero club during the checkout process. This stops clubs losing that customer and it also builds their supporters by integrating the signup process.
Clubs can keep track of who is purchasing their products and users can now purchase a product and become affiliated with their chosen club at the same time.
Users will be asked to log in or join the club when trying to buy from a club website.
If a user isn't linked with this club, they can click 'Join this Club' and be diverted to the signup page to add their details and agree to the Terms and Conditions. Afterwards, they will be returned to finish buying their product.

There will be a final prompt after checkout is done, to 'complete their registration' by choosing any relevant roles at the club.
Manage who can buy your products
Now, Webmasters can set the status of products so they are either available to all members or just to assignees only. This stops visitors buying the wrong product and creating extra admin around refunds.
When creating a product, these will be the choices presented:
Product form update
Club admins can now specify if data fields within a product's form are optional or required. It helps to shape what information a club can collect.
In the example below, an Emergency Contact name has to be provided:
What is decided in the product's payment form is then published on the visitor end of the website and looks like this:

Design: Club website payment pages
The club website payments pages have had an update to make it easier to see what products you are assigned to buy, if you are logged into the website.
Simply click on the top Payments menu option on your club website and all products are split by category underneath.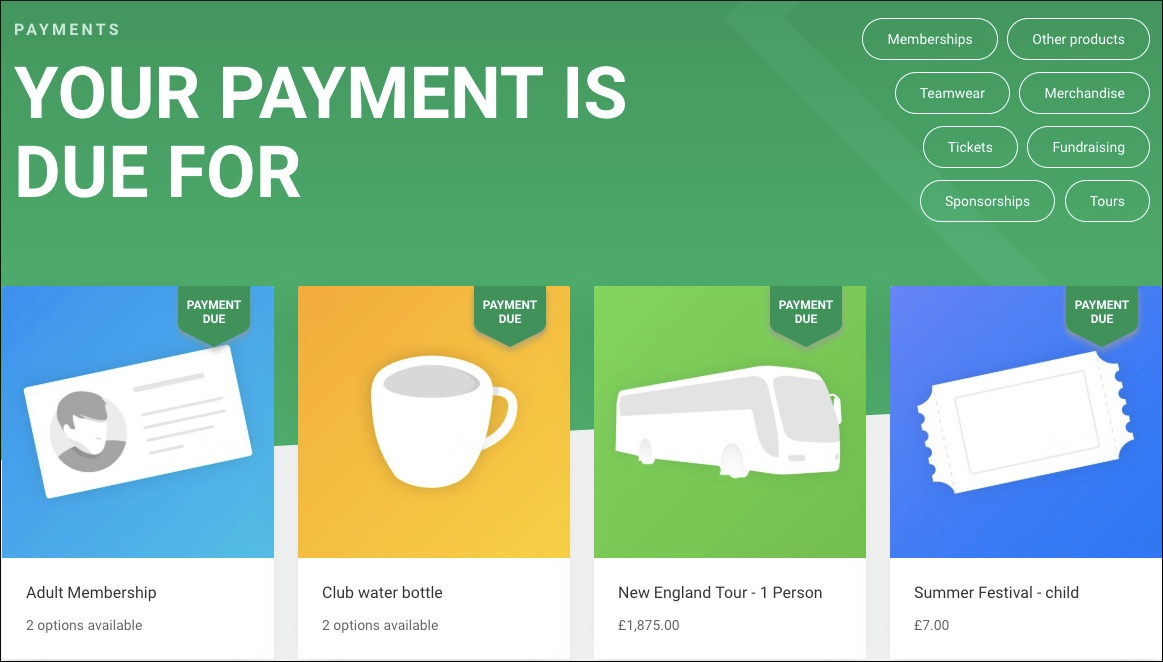 As an example, if a club member has bought a rolling annual membership, it will show up at the top of the page under the heading Your Payment is Due For. The product will have a green shield with Payment Due on it (as above).
Members of a Pitchero club website can sort by any product category there is such as memberships, tours or merchandise and also buy other products listed.