Whitby Town FC have been with Pitchero for a little over a year so we caught up with their Media Officer Liam Ryder to discuss how they're using their website to best effect.
Writing this with England still in lockdown, plans for the football season are still up in the air. With that in mind, Whitby Town FC have been keen to get the right messaging out there.
The football club is notably active, even in a national lockdown, to keep supporters involved.
There's a blend of club and league statements, fundraising, retro throwbacks to memorable games and their own Whitby Town magazine called Blucerchiati.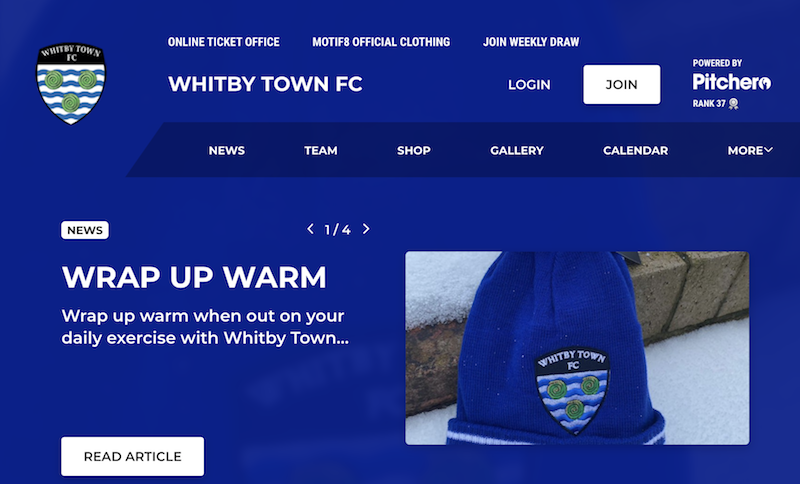 Their Pitchero website is their definitive source, particularly vital when league fixtures are interrupted:
'It's the best place to get what we want to say out there and it's accessible to everyone. It's key for us at this time. Whatever's on the website is as much as we know.'
Liam easily pins news items in the four Featured Content slots at the top of the Whitby Town FC homepage.
Like when the Northern Premier League announced their plans to make the 2020/21 season null and void, subject to FA approval.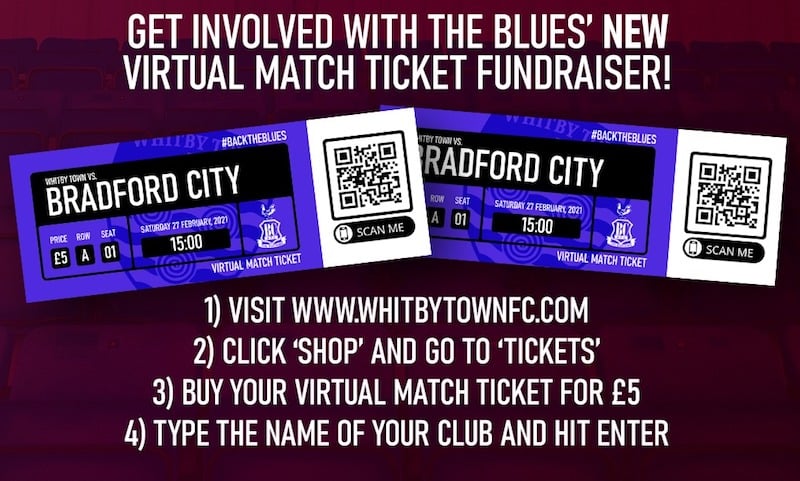 Whitby Town FC Online Shop
What do you sell when there's no football for months? Whitby Town Football Club have been astute in using their online shop to connect with supporters and raise crucial funds.
They sell £5 virtual tickets for home games, inviting away fans to spend as they would have done in normal times.
I like the way it's a set price for a wide range of physical products too with UK post and packaging included.
#BCAFC supporters - can you help Whitby Town out?

We're looking to make up for lost match day income by selling virtual match tickets!

Can Bradford City supporters get to the top of our leaderboard?

Follow the steps below 👇

BUY: https://t.co/YTxc42YoXw#BackTheBlues 🔵⚪️ pic.twitter.com/SPEXLZYyUL

— Whitby Town FC (@WhitbyTownFC) February 6, 2021
Whitby Town FC run a Weekly Draw for cash prizes which can be bought annually or paid weekly. There continues to be healthy interest in teamwear and merchandise, notably from fans across the UK who haven't been able to get to the North Yorkshire coast for so long.
Liam has noticed their Pitchero shop is working better for their football club than the old way of emails back and forth about sizes and availability.
No more bank transfers and less admin: 'This is a lot easier because it's just through one, simple process.'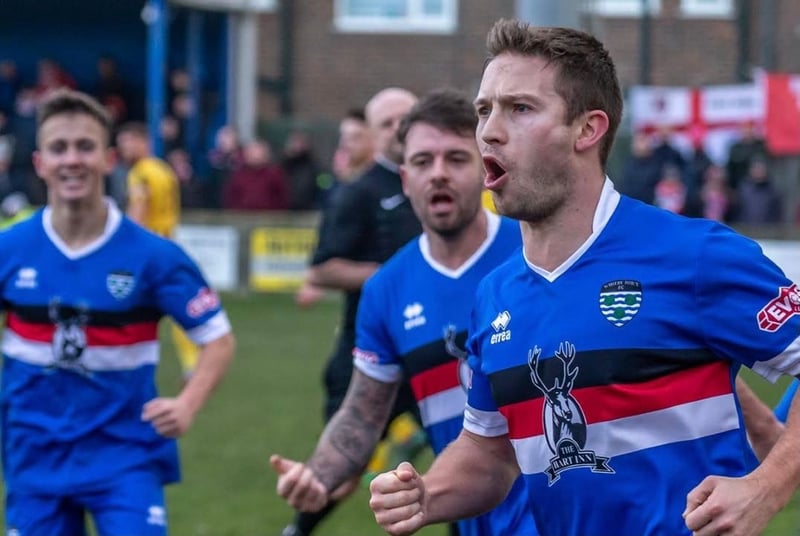 Tackling admin
Apart from an income boost, there's the benefit of managing the admin of who's paid what which is all available to view or filter in the Payments section of the club control panel.
'The website does help us bring in quite a lot of money all-year-round. We're trying to get everyone to sign up via the website rather than do direct debits, it's the easiest way.'
Other wins that Whitby Town have observed since their move to Pitchero include the ease of adding fixtures to the website. It's no longer a time-intensive, manual slog as the NPL is one of thousands of competitions in the database that can be pulled through automatically.
As for the football club itself, through Liam and others, there's a desire to keep the website updated all the time, along with being proactive in their selling.
A formula that's working well during these uncertain times.
Book a demo with a Pitchero expert
If your club is interested in joining Pitchero or upgrading its package, book a demo and have all your questions answered.
There are also case studies with clubs across sports who discuss how they use Pitchero and get the most from it.