The Jamie Vardy success story is one that gives hope to thousands of Non-League players who are still hoping to make it right to the very top.
The Premier League winner was rejected by Sheffield Wednesday when he was 16 years old, a huge blow in any young man's footballing aspirations.
Earning £30 a week at Stocksbridge Park, the eighth tier of English football, the striker managed to hit the back of the net over 60 times in three seasons, eventually landing him a place at Halifax Town.
After one season and £150,000 later, Vardy joined Fleetwood Town and it was just over five years ago he bagged an equaliser in the Blue Square Premier. How times have changed for the 30 year old…
On the 19th of May, 2012, the english striker joined Leicester City for a record £1million. I guess they say the rest is history.
Vardy proved a key cog in Leicester's great escape in the top flights history in the 2014/15 season, before then breaking the consecutive goals record in the following season. You might have heard they also won the Premier League last season, with Vardy's 24 goals providing the firepower.
Vardy isn't the only big player from Non-League beginnings to make it in the big leagues. Fellow England international's Charlie Austin and Chris Smalling were scouted by Swindon and Fulham whilst impressing at Poole and Maidstone respectively. Dwight Gayle has been seen ripping up the Championship this season after building his reputation at Non-League Stanstead.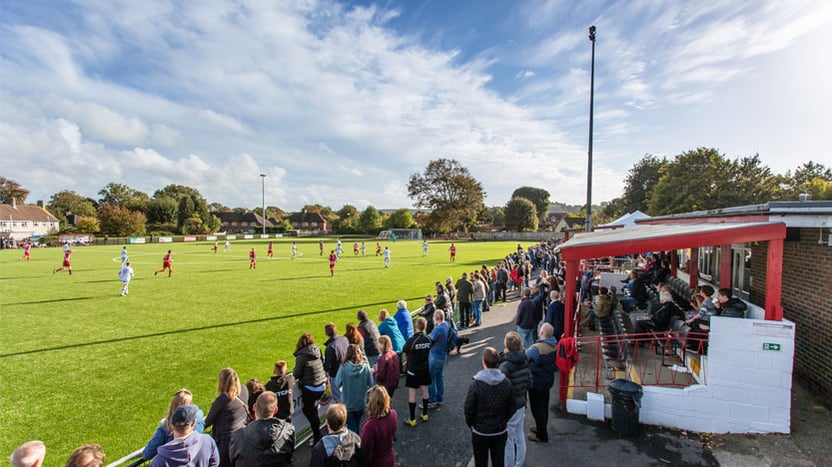 So what does this mean for current Non-League players and do they realistically have the chance to replicate a Vardy esque rise to the top?
Speaking back in 2015, former Luton Town boss John Still commented,
"Jamie Vardy is not a one off, but the talent is being missed."
Former joint boss of Didcot Town, Ian Concannon, who are currently in the eighth tier of English football, expressed his thoughts on the talent in Non-League football back in 2015. He observed,
"There are gems out there. And if league clubs or decent non-league clubs want to get hold of young talent and nurture them then they only need to look down the leagues and see what there is."
Birmingham City's Che Adams, a teammate of mine when we were in our early to mid teens, playing for a Sunday league team in Leicester, is one of these 'gems' that have come through the Non-League ranks.
Once a Coventry City academy prospect, Adam's joined up with Northern Premier League side Ilkeston before making the leap to Sheffield United in 2014, aged 18.
Scoring twice in the Blade's 2-2 Capital One Cup semi final draw with Tottenham and netting in their 5-5 League One Play-Off second leg against Swindon helped him attract attention from a whole host of Championship and Premier League clubs.
Adams is now enjoying a successful spell at the West Midlands club, scoring six and creating the same in 41 appearances, whilst also appearing twice for the England U20's in 2015.
A more recent example is Wigan's Omar Bogle (picture below). His goals for Hinckley United and Solihull Moors earned him a move to National League side Grimsby Town. 32 goals and 68 appearances later and Bogle had turned heads in the Championship, with Wigan snapping him up in January 2017.
Two more players who I played alongside at St. Andrews (a Non-League side based in Leicester) are Barwell captain Brady Hickey and AFC Rushden and Diamonds striker Oliver Brown-Hill.
Hickey, who recently had trials at Leicester City and appeared for England U18 Schoolboys, has been a revelation at Barwell. During a successful 15/16 season, Brady appeared in an impressive 57 times for Barwell in all competitions, scoring 15 goals and assisting 13 more.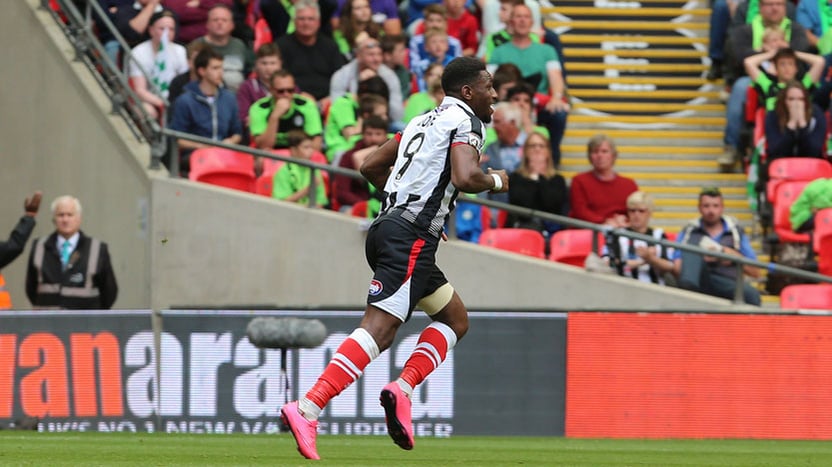 In 2015/16, he won the clubs 'Young Player of the Year' award, a sure sign that given the opportunity, he could be a top player at an English Football League club. Brady's 2016/17 campaign ended with the midfielder netting a total of 23 goals. Certainly one to watch out for in the near future.
Brown-Hill is another bright star trying to stamp his mark in Non-League football. Always a skilfull and powerful player during his teenage years, Oliver has scored one goal in his four appearances for Rushden and Diamonds this season. He'll be hoping to gain more experience next season with his potential being sky high.
One player who has managed to make to giant leap from Non-League to Premier League is former Newcastle Town, Nantwich Town and Stafford Rangers striker Josh Gordon. The 22 year old joins Leicester City on an 18 month deal following a successful trial (check out our interview with Josh on Pitchero Non-League).
In that very interview, Gordon outlined his determination to succeed on his own terms.
"I've a lot of comparison to Jamie Vardy, especially in the papers. I'm at Leicester City to make my own career and my own name."
This move proves that no matter what happens during the early days of your footballing career, giving up simply isn't the answer. Gordon was on Stoke City's books when he was of a young age, before having spells at Alloa Athletic and Peterborough United. And he isn't the only recent example.
Northern Premier League side Shildon saw their top scorer snapped up by Middlesborough recently. He could be joined the Premier League ranks (well, providing Middlesborough stay up) by Lincoln City defender Sean Raggett, who is believed to be close to joining West Bromwich Albion.
Rounding off a trio of recent movers, Dover Athletic's 37 goal man Ricky Miller is a wanted man. The National League Player Of The Year looks set for a spot in a League One squad next season, with Portsmouth and Bristol Rovers believed to among those interested.
We hoped this is only the beginning of a string of deserved recognition for Non-League stars. Not only will it be great for the players to get the chance to showcase themselves on a bigger stage, but it gives other youngsters a new found hope to not give up on their ultimate goal, despite clubs academies sometimes dismissing their chances of ever making it.
The likes of the Evo-Stik Northern Premier League top goalscorers Luke Benbow (Stourbridge, 32 goals) and Daniel Maguire (Blyth Spartans, 30 goals) will be hoping to attract some interest from the higher leagues, and rightly so.
Give these young, English players a chance to mix it in the football league. The likes of Vardy, Austin and Smalling are proven success stories. There are countless more waiting in the wings.