Win a £400 voucher for your Cricket Club to spend on Surridge Sport kit or equipment in our Shop & Payments Prize Draw.
To enter, all you have to do is activate the Shop & Payments tools in your Club Control Panel - just 2 simple steps.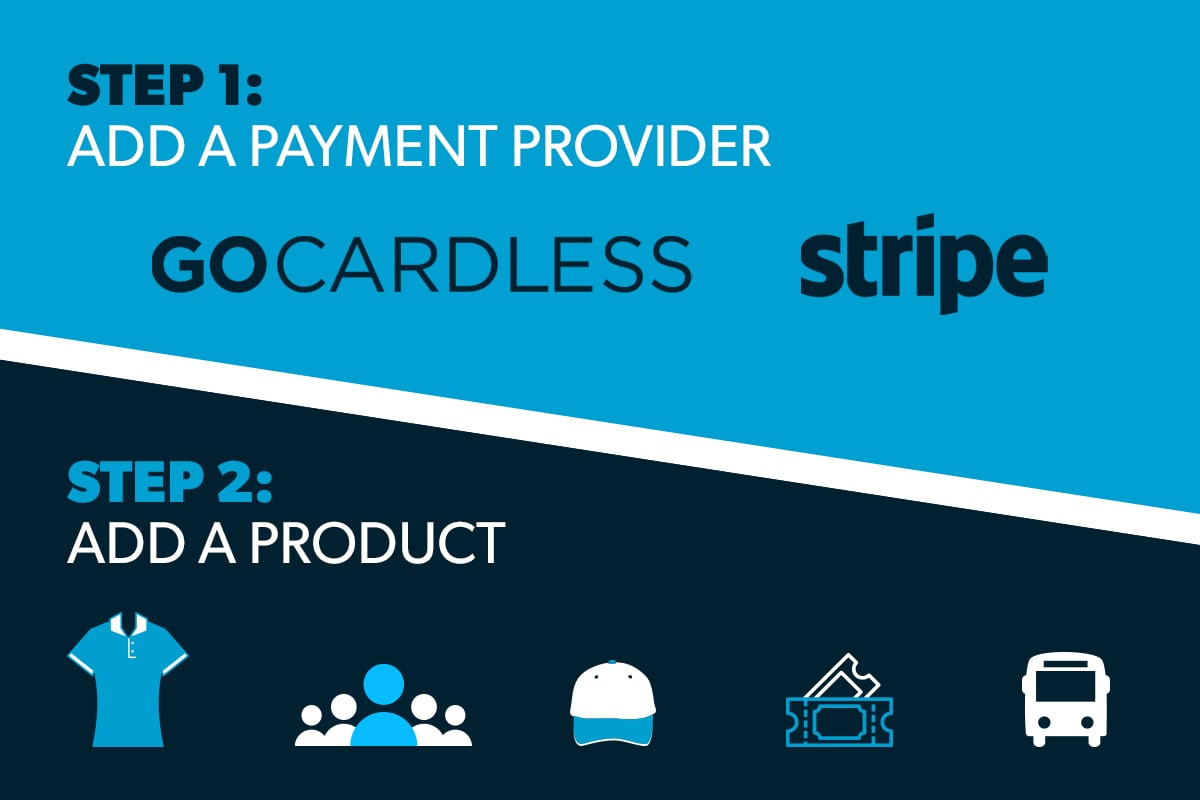 Complete both of these steps between 10/02/2020 and 20/03/2020 and your club will be automatically entered. You don't need to start collecting Payments and nothing will go live on your website unless you choose for it to be published.
About Payment Providers
Pitchero supports 2 Payment Providers - Stripe and GoCardless.
Stripe accepts Credit or Debit card payments and is perfect for one-off payments (although can be used for recurring payments). Stripe's fees are 1.4% +20p per transaction.
GoCardless allows you to collect payments via Direct Debit - perfect for recurring payments like membership fees. The fees on GoCardless are also slightly cheaper at 1% +20p per transaction (max £4).
How to add a Payment provider
Before setting up a Payment Provider you will need the following info to hand:
Club address, Sort Code, Account Number.
Then login to your Club Control Panel and go to Shop & Payments.
Click Payment Providers. Choose which Payment Provider to set-up and complete the registration form.

About Products
Products are the things your members can buy through your website. This could be physical products, such as club kit or tickets to club events, but the majority of clubs use Shop & Payments to collect the likes of membership fees, tour payments and club donations online.
Creating a Product
Login to your Club Control Panel and go to Shop & Payments.
Click Products and click Add a New Product. Complete the product form and that's it!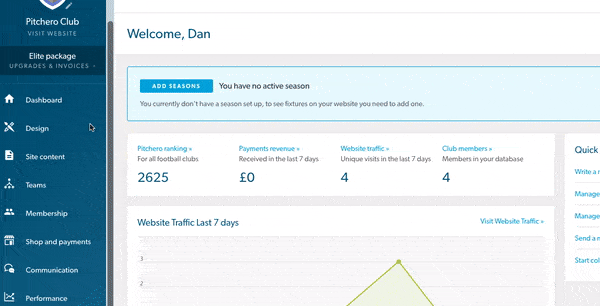 About Surridge Sports
Established and trading successfully since 1867, Surridge Sports has long been recognised for its quality assurance, and is therefore proud to boast long standing relationships and heritage with its customers and manufacturers, across the globe.
Check out the full range of Surridge kit and equipment here