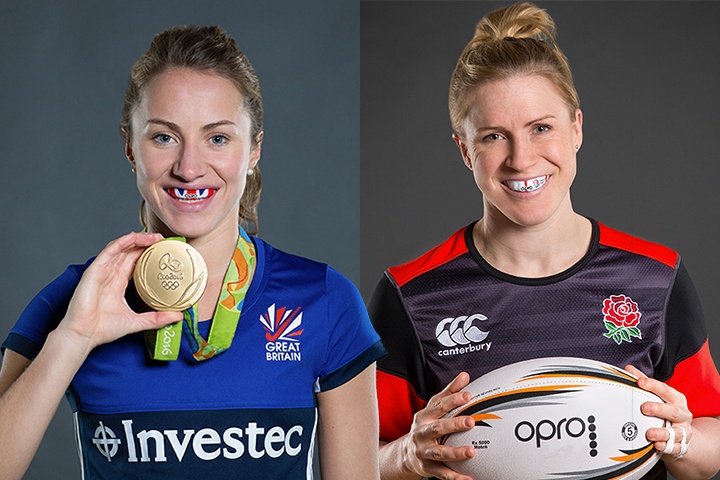 We've teamed up with the worlds leading mouthguard provider to offer our Rugby & Hockey clubs the chance to win a training session with England Rugby legend Danielle 'Nolli' Waterman or Team GB Hockey star, Shona McCallin.
To enter, all you have to do is organise a free OPRO dental visit for your club, where a dental professional will come to the club to take impressions for custom-fit mouthguards for your players.
On the day of the impression visit, it takes just a few minutes for one of the OPRO team to take a dental impression of each player; the mouth guards are then manufactured at OPRO's state of the art facility in Hertfordshire.
When it comes to colours and designs, there is something for everyone, from creating your own unique designs to match your club/school colours to choosing the England Rugby branded mouth guard – exactly like the England teams wear. Every Custom-Fit OPRO mouth guard is bespoke and comes with a protective case.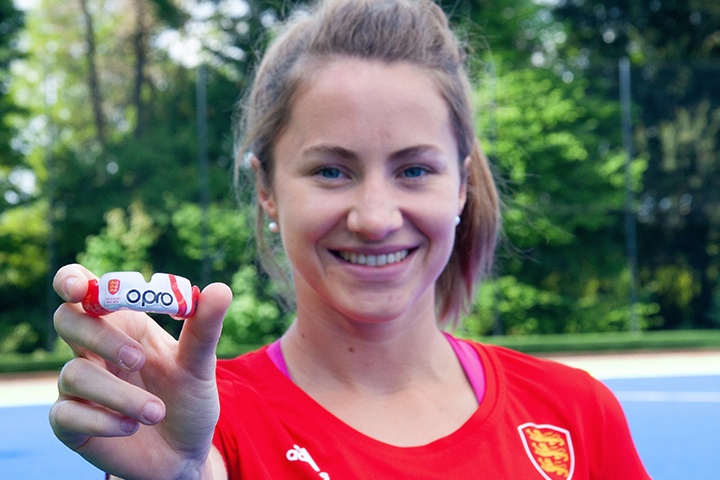 Complete the form below to organise your visit. All clubs that have already organised their OPRO visit will be entered into the competition automatically.
To find out more about the OPRO dental visit, click here.
About OPRO
Founded over 20 years ago by Dr. Anthony Lovat, BDS, OPRO is world renowned as the most technically advanced mouthguard company and a leading pioneer in oral protection.

Their state of the art facility is based in Hertfordshire, where they have made over 1 million mouthguards for athletes of all abilities.

This recognition has led to associations with well-known professional sporting organisations that include UFC, England Rugby, New Zealand Rugby, Australia Rugby, 11 AVIVA Premiership Rugby Teams, England Rugby League, GB Taekwondo, England & GB Hockey, England Boxing, the Gaelic Athletic Association (GAA), American Youth Football (AYF), and the German, French, Italian, Cameroonian & Northern Ireland Mixed Martial Arts Federations to name but a few.
Competition terms
All clubs who book a dental visit with OPRO will be automatically entered into the competition
· The winner will be drawn on Monday 7th January 2019 and notified the same day
· The appearance by Danielle Waterman will take place at a venue organised by the club and on a date mutually convenient to both parties.
· The appearance will last no more than 2 hours and the club can choose the age group who takes part and request the content. Danielle then will formulate a session based on the request