As many people begin to wind down for Christmas, here at Pitchero we're working as hard as ever to add new features to our platform. Our latest updates bring some useful changes which have been requested by you.
Shop & Payments
The Shop & Payments area within the club control panel has been updated to include new analytics.
Now, when viewing the Shop & Payments dashboard, you can see a summary of the recent transactions, displayed in an easy-to-read graph (pictured below). An option to edit the date range for the graph has also been included, so that you can focus on specific periods throughout the season.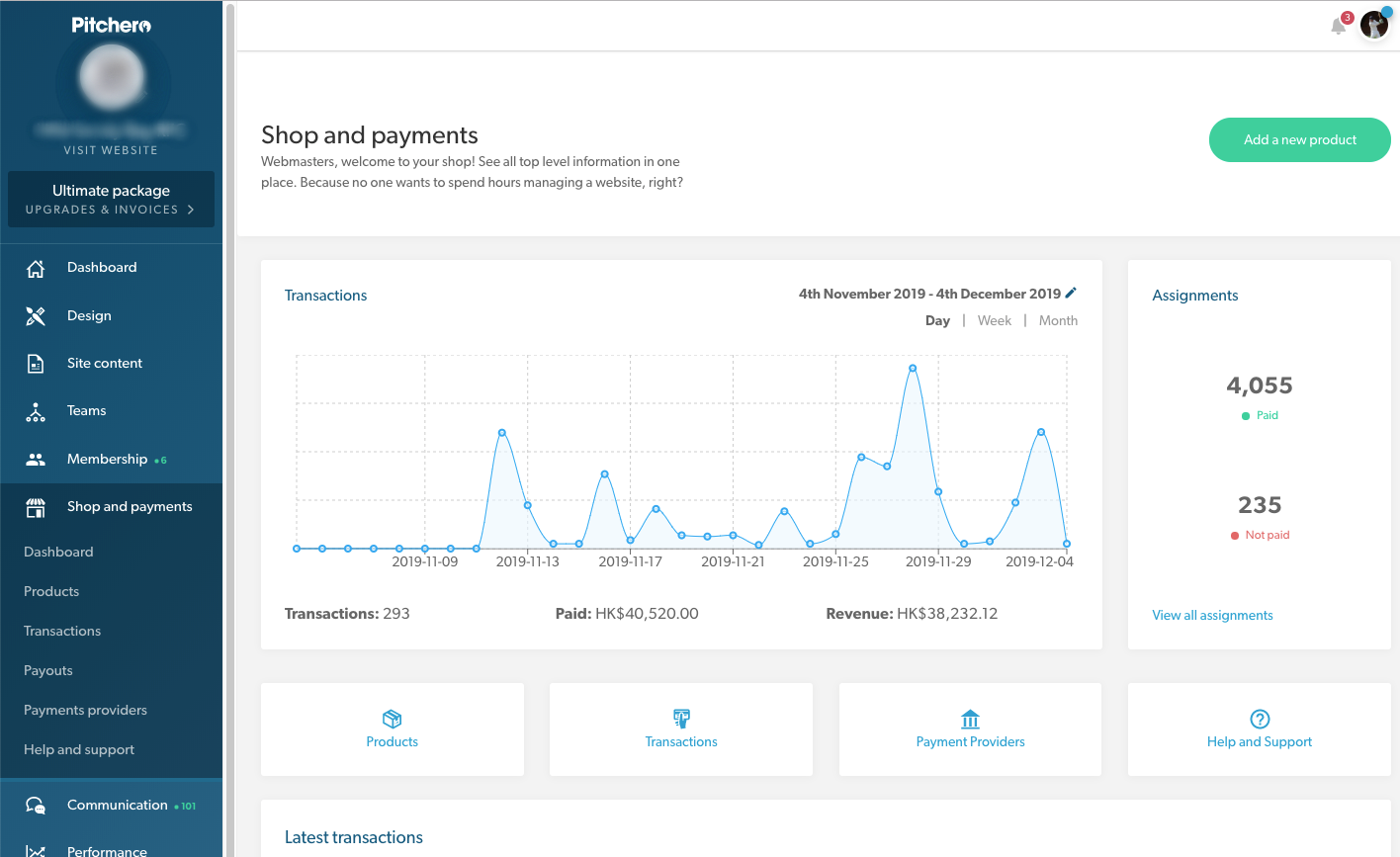 A link has also been added to the right of the graph in the Assignments section. This allows Webmasters to quickly identify who hasn't paid across multiple products, and prompt members to pay.
Membership
The Membership area of the club control panel has been updated to include new filters.
Carrying out a regular clean up of your Membership Database is important. However it's not always easy to know which members you should keep in your database and which you should consider removing. To make it easy for you, we've added new filters that allow you to filter members by:
-Date joined
-Last logged in (both on web and mobile)
-If they have the Pitchero Club App
These filters can then be added to columns in the Membership Database so that you can sort data by these fields.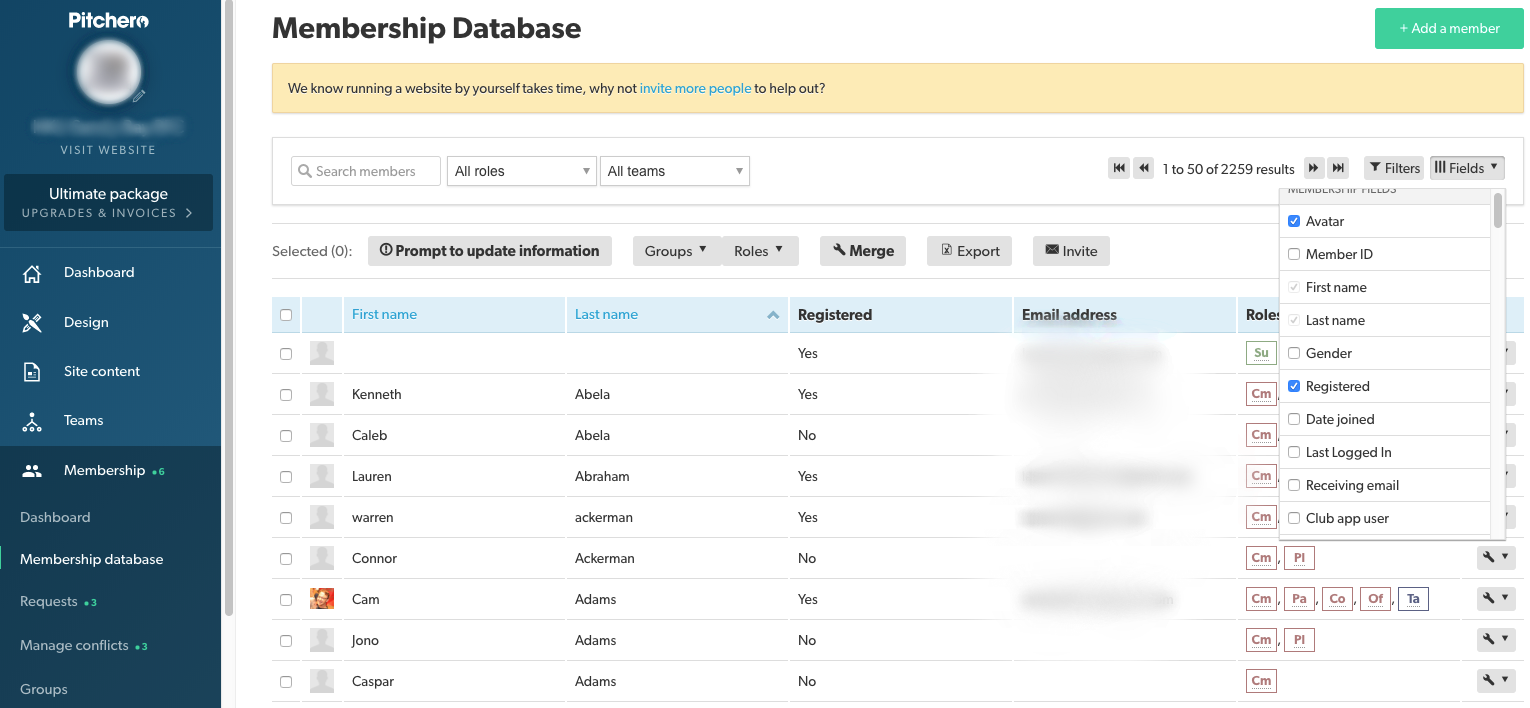 Stay tuned for more updates in the near future. In the meantime, if you have any features you would like to see added, send us a tweet @pitchero