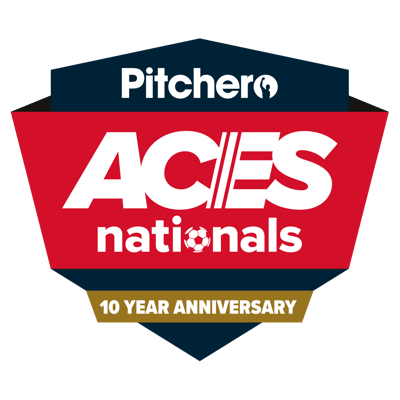 The Pitchero ACES Nationals celebrates a decade as a leading junior football tournament with this year set to be bigger than ever before.
Back in 2009, the first competition in Leicester had 20 teams and was called the All Cities Elite Shield (ACES). It was the brainchild of Andy Panayiotou, manager of Aylestone Park FC U15 Boys, to test his squad by assembling champions of other cups and leagues from around the country.
If we fast forward to 2018, there will be 360 teams across 14 age groups over three weekends at Nottingham's Riverside Sports Complex. All of them have the chance to represent their town or city and to be crowned as national champions.
From 750 attendees, the momentum and support has grown to over 15,000 players, coaches and spectators who took part in 2017 and for ACES Nationals Co-Founder David Cooper, it's viewed as the ultimate grand finale:
"The tournament is now the top junior event in boys and girls grassroots football. Entry to the Pitchero ACES Nationals and the chance to be national champions has become the highlight of the season for the country's top teams."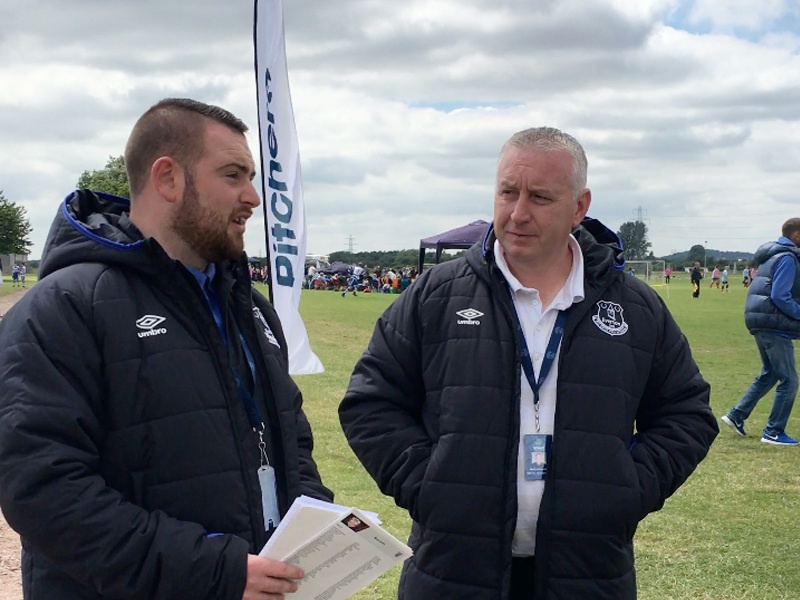 An opportunity for a squad to judge themselves against clubs from all over England is appealing enough but there is always a chance a talented player might catch the eye of a football scout too.
Last year, scouts from Everton and Leicester City were in attendance and Bill Wall, the Head of Academy Recruitment for Leicester City, is one who sees Pitchero ACES Nationals as useful both for talent-spotting and networking: "It's not just about scouting players. It's about getting links, getting contacts and communicating with the teams and coaches," he said.
There have been 18 football clubs that have gone on to sign players who took part at ACES tournaments - Leicester City, Hull City, Middlesbrough, West Bromwich Albion, Newcastle, Aston Villa, Birmingham City, Huddersfield, QPR, Derby County, Burton Albion, Coventry City, Yeovil Town, Nottingham Forest, Notts County, Bristol City, Bristol Rovers and Walsall.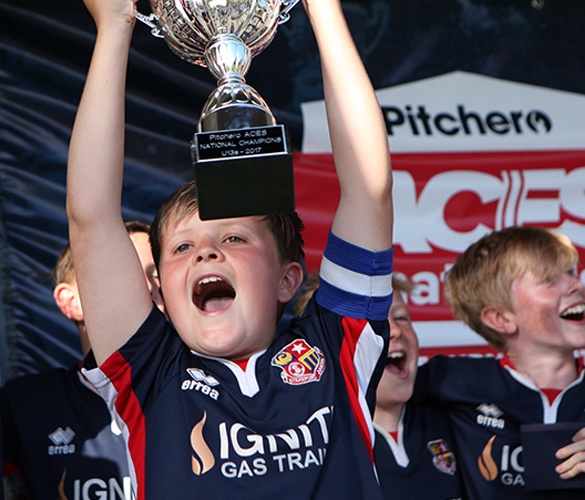 Pitchero ACES Nationals is fully Sanctioned by the Football Association and its growing reputation looks set to continue for years to come. As the main event sponsor once again, Pitchero is proud to be associated with this year's tournament and will be there to capture the sizzling goals, sensational saves and all the drama as it unfolds across June and into July.