Looking to take your game to the next level this season? You'll be needing a new chunk of willow to wield at opposition bowlers in the 2017 season then.
We spoke to cricket equipment experts CricketSupplies.com, who gave us this run down of the best bats you can get your hands on from every major supplier this coming season.
Adidas
XT CX11
A long middle swell, wide weight range and balanced pick up make the XT CX11 a perfectly balanced bat for powerful stroke play.
Catch England's prolific Wicketkeeper batsman Jonny Bairstow with it this season, matching his impeccable timing with the XT CX11 to mould the ultimate boundary hitter.
Libro Pro
If you prefer a slightly higher sweet spot, plump for the Libro Pro.
It's high middle swell and high spine makes for a balanced bat that's perfect for a dasher who comes in and plays their shots from ball one.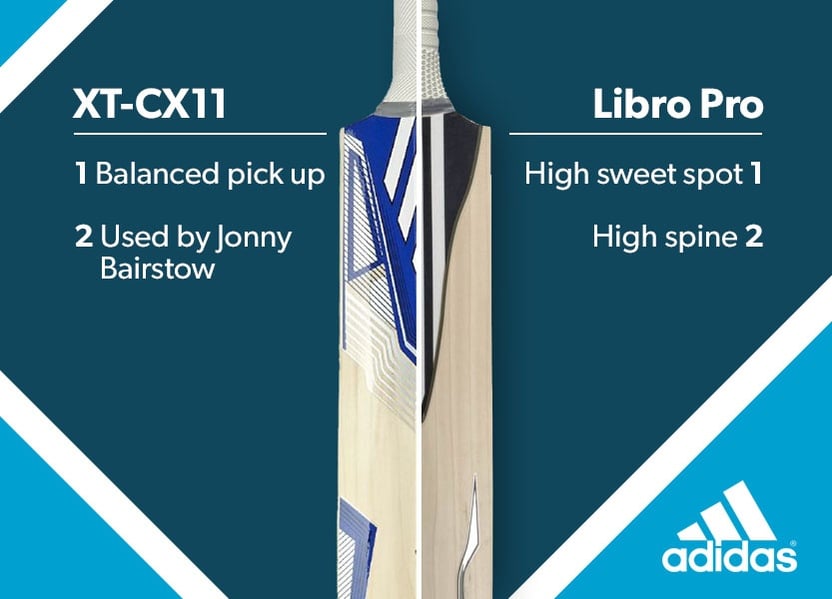 Get your Adidas XT CX 11 and Libro Pro from CricketSupplies.com
Gunn & Moore
Mana L540 DXM 808
Bats in 2017 are big, and GM's Mana range is a testament to that trend. A 65mm swell depth and 35mm edges deliver enormous power built for batting in the modern age.
Neon L540 DXM 909
The Neon range realigns the Mana's measurements, reducing the swell depth but maximising with enormous edges. Intimidating to bowlers and able to back it up too.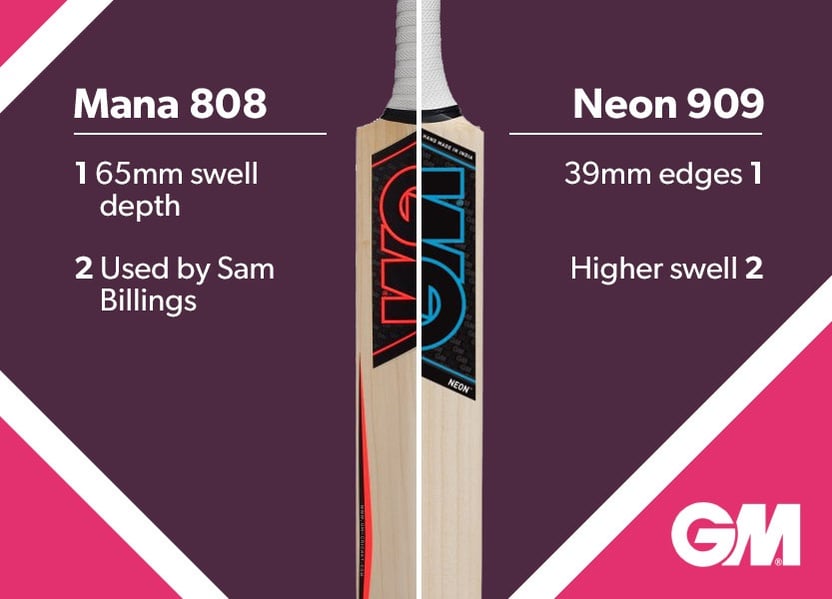 Get your Gunn & Moore Mana 808 and Neon 909 from CricketSupplies.com
Kookaburra
Kahuna Xtreme
Billed as the spearhead of Kookaburra's range for over a decade, the Kahuna's big profile and precise sweet spot is the ideal choice for a powerful stroke player.
Blaze 900
Developed with the modern game's ultimate hitter, Jos Buttler, the Blaze features a more traditional profile.
With a slightly rounded profile and smaller edges, the Blaze achieves greater accuracy and precision when pulling out your innovations around the wicket.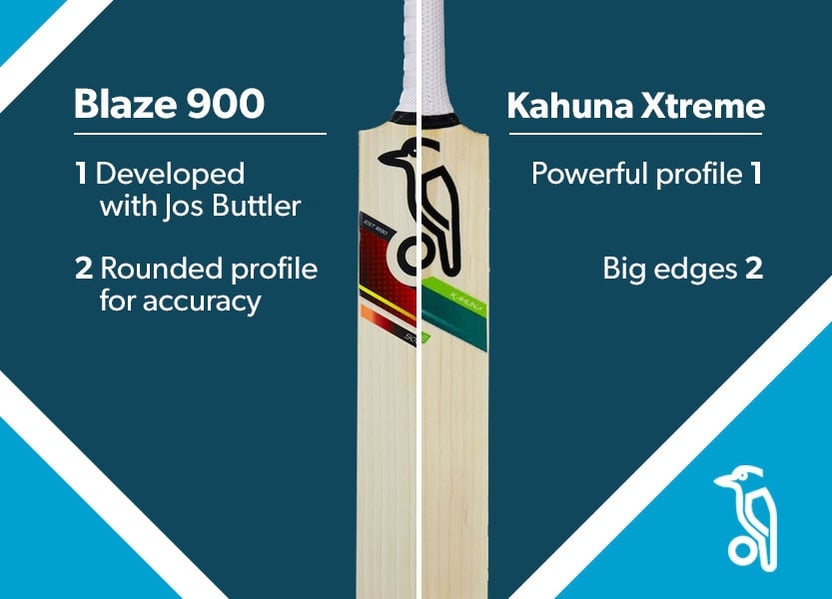 Get your Kahuna Xtreme and Blaze 900 from CricketSupplies.com
New Balance
TC 660
Newly appointed England captain Joe Roots has all the ingredients of a top-draw batsman: innovation, intelligence and power – and in the TC he has a bat to match those skills.
A big, mid-positioned swell and large edges allow New Balance's TC to deliver whether it be a full-blooded drive or delicate reverse sweep.
DC 880
The DC range contrasts with the TC in focusing more on brute force in your stroke play. England's lower order destroyer Ben Stokes harnesses a bat with a deep and low swell and large edges to force the ball over the infield and, often, over the rope.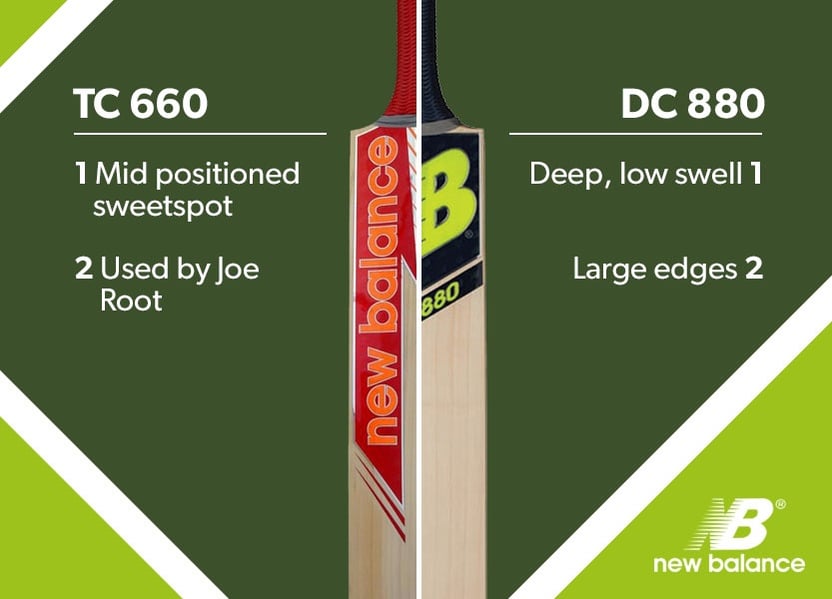 Get your New Balance TC 660 and DC 880 from CricketSupplies.com
Newbery
Triumph
Newbery is an English based bat manufacturer coming up towards a century in the industry, and 2017's Triumph is another successful notch in their reputation. Slight incurves and a high spine make for a light pick up and excellent weight control for flashing your wrists through the line of the ball.
Merlin
The Merlin sticks to the "lighter is better" formula, as an easy pick-up allows for fast hands and lightening bat speed. Still, armed with a higher sweet spot and longer, more powerful toe than the Triumph, you'll generate plenty of oomph.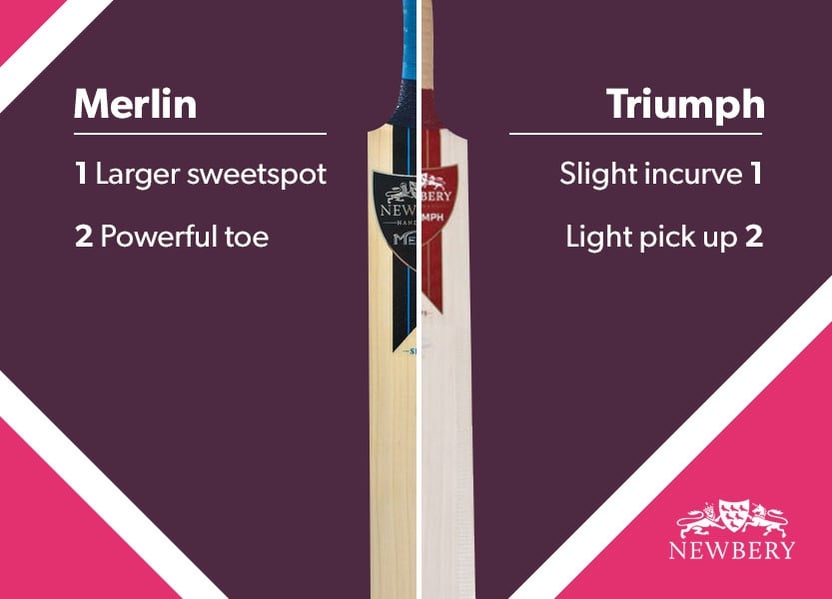 Get your Newbery Triumph and Merlin from CricketSupplies.com
Gray-Nicolls
Velocity XP1
Gray-Nicolls have generations of experience in crafting English Willow into outstanding cricket bats, and the Velocity XP1 is a testament to that.
And with the Velocity, everything goes big. A hefty sweet spot and huge edges make for a chunky and intimating profile whilst allowing for greater power at the crease.
Predator
An uncompromisingly powerful bat, the Predator delivers the ultimate in brute force; perfect for those who optimise their shot making for sheer strength.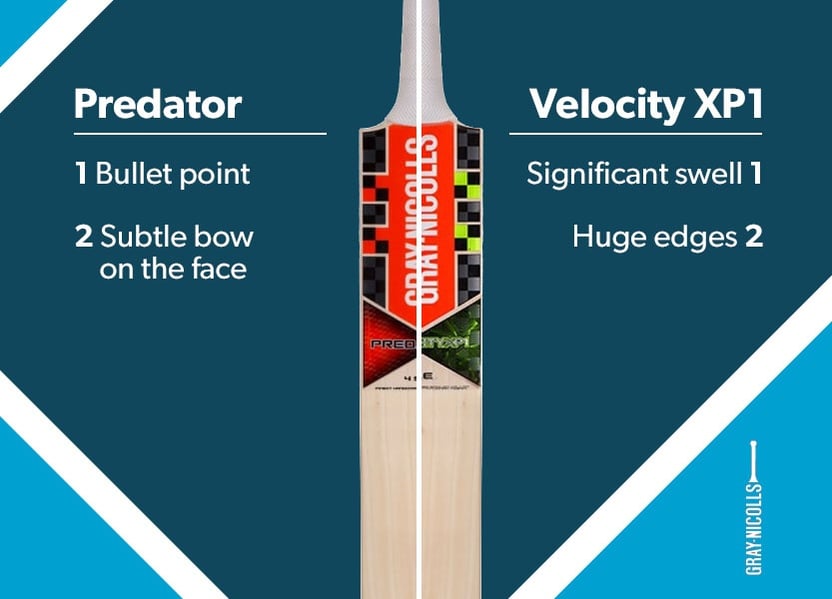 Get your Gray-Nicolls Velocity XP1 and Predator from CricketSupplies.com
SF
Sword Classic
Our two SF recommendations share similarities that make them both suitable to the modern player. Delivering power from thick edges and a curved blade, the Sword Classic is on hand to provide power when you're going over the top.
Maximum Elite
The Maximum Elite mirrors the Sword Classic by offering a significant edges and a big sweet spot for power hitting, but a full block power profile also makes it ideal for lovers of improvisation at the crease.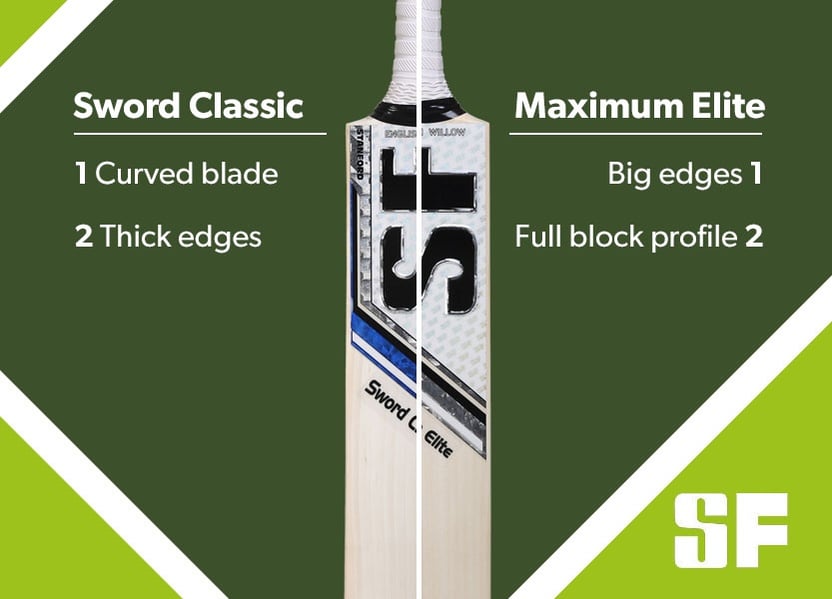 Get your SF Sword Classic and Maximum Elite from CricketSupplies.com
TON
Vision
A lot of cricket bats in this roundup are focused on power. The Vision doesn't skimp on allocated power in your shots but also adds a little extra for controlling stroke play.
A subtle bow to the face adds a hint of control, allowing you to increase your accuracy when looking to pierce the in-field or avoid a boundary rider when going over the top.
Platinum
A great all-rounders bat. A long sweep spot down the middle of the blade combines with a full spine and minimal concaving to allow for maximum power in every shot. Plus, that long swell maximises the effectiveness of stroke play be it off the front or back foot.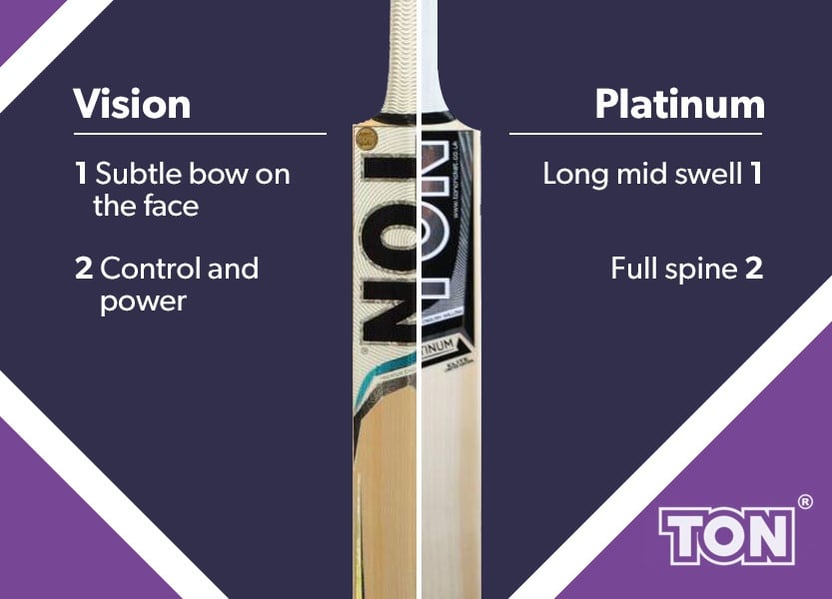 Get your TON Vision and Platinum from CricketSupplies.com