The 2019 Sports Personality of the Year nominees have been announced. Representing a variety of sports, the contenders compete at the pinnacle of their profession, but where did it all begin for them? We delve into the early days of their careers and look at the role that grassroots sport played in helping them get to the top.
Ben Stokes: Cricket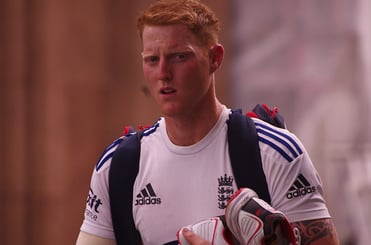 Nominated for his heroics in both the Cricket World Cup and Ashes third test, Ben Stokes, 28, has written himself into English cricketing history. Before the glitz and glamour of professional sport, Ben played for his local side Cockermouth Cricket Club. The Cumbrian club has been on the go since 1823 and is where it all started for Stokes, as he learnt to play the game and went on to spend his teenage years there. Following a successful season in the Premier Division of the North Lancashire & Cumbria Cricket League Stokes went on to sign for Durham's academy and never looked back. Ben recently returned to the amateur club where he was awarded lifetime membership.
Alun Wyn Jones: Rugby Union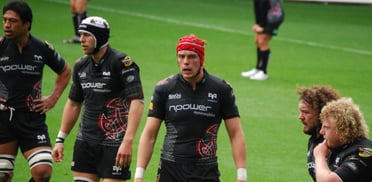 Shortlisted for leading Wales to Grand Slam victory in the Six Nations, Jones is also the country's most capped player. Before stepping onto the world stage, Alun began his Rugby career at Bonymaen RFC, a small village club above the Swansea valleys, formed in 1914. Joining aged 10, Alun was much bigger than other players in his age group and at under 13 level made a big contribution to his side winning an international club tournament at Murrayfield. In 2003, Jones joined Osprey's academy and went on to become one of Wales' all time greats. Jones has a shrine dedicated to him at Bonymaen RFC and since bought a house in the area.
Raheem Sterling: Football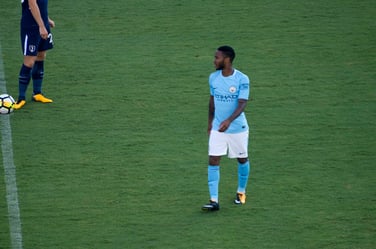 In contention for the award due to his major role in Manchester City's treble winning season, Raheem Sterling is considered one of the best players in the world at present. Having had an extremely difficult childhood, Raheem joined his school football team, Oakington Manor in North West London, to look for an escape. Playing at a local sports ground, his mentor was approached by a football coach who recommended Raheem joined local Sunday league side and current Pitchero club, Alpha & Omega. Immediately, Sterling made an exceptional impact and London based clubs such as Arsenal and QPR began to show interest in him. Sterling was signed by QPR's youth academy but despite advice not to, would continue to play for his school and district teams until he was 16 before moving to Liverpool. Sterling is still in contact with Alpha & Omega, donating kit to his former club in a gesture which shows he has not forgotten his roots.
Katarina Johnson-Thompson: Athletics
Nominated for winning gold in the heptathlon at the World Athletics Championships, Johnson-Thompson also beat Jessica Ennis-Hill's British record with a score of 6,981 points. Johnson-Thompson's career started at St Mark's Catholic school in Liverpool where she first tried athletics, aged 8. Having broken a 29 year old high jump record in her school, her PE teacher told her she would be a world champion one day. Katarina then joined Liverpool Harriers where she went on to receive funding from Wells Sport Foundation, allowing her to compete all over the globe.
Dina Asher-Smith: Athletics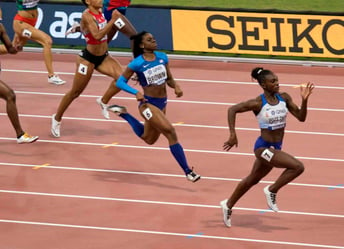 Shortlisted for winning gold in the 200m at the World Athletics Championships, Dina also won silver in the 100m and 4x100m. Born in Orpington in London, Asher-Smith attended Perry Hall Primary School where she competed in both long and short distance events. During a long distance event at Crystal Palace, she was spotted by Blackheath and Bromley Harriers whilst also receiving the first ever grant from former British Athlete Darren Campbell, which enabled her to take her athletics to the next level.
Lewis Hamilton: Formula One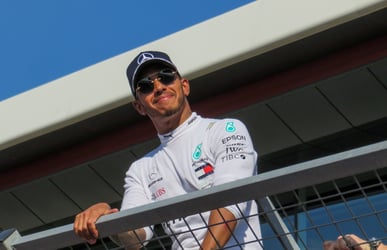 Having won a sixth Formula One world championship, Lewis is just 1 title behind the all time record held by Michael Schumacher. He began Karting aged 8 at Rye House Kart Circuit where he won many races and cadet championships before representing Martin Hines's Zip Young Guns Karting Team. By the age of 12, he had caught the eye of bookmakers who began taking bets on him winning a Formula One race. The dream became one step closer to reality as McLaren boss Ron Dennis signed him up to their driver development program, paving the way for Hamilton's position in a Formula One car.
The Sports Personality of the Year nominees present great examples of grassroots sporting success stories whilst providing a reminder that grassroots is the gateway to professional sport for the majority of top level athletes. Who knows, it could be a player from your club with a nomination in the future!
Or maybe your club has already produced some stars...
Let us know on twitter @bepitchero if your club has any success stories.