With the dark evenings drawing in, we turn our attention away from sunbathing by the pool with a crisp pint of beer. Christmas is looming. What could you possibly buy for your football-fanatical loved one?
Whether you're buying for your child or a friend, we've compiled a list of our top 5 Christmas presents to give you one less thing to worry about in the busy period.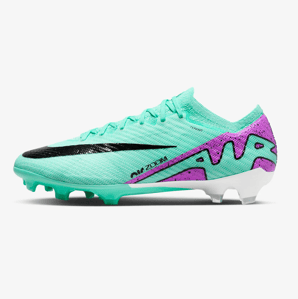 Football boots are a safe bet. In reality, if you're not clued up on the science behind football boots, it can be pretty complex. Thankfully, we've got you covered with this handy breakdown.
Firstly, what type of ground does your chosen recipient play on? Grassy fields? Go for Firm Ground (FG). Astro Turf 3G pitch? Go for Artificial Grass (AG). Indoors? You've guessed it, Indoor Court (IC). You're already a budding Sports Scientist.
Nike breaks down their football boots into four tiers.
Club - Entry Level (£0 to £75)
Academy - Mid Tier (£75 to £125)
Pro - Premium Quality (£125 to £200)
Elite - Professional Level (£200+)
Enough Sports Science, tell me what to buy.
The Nike Mercurial Vapor Academy is a fan favourite boot and a strong, safe bet if you're unsure what to buy. While it sits in the Academy range, the boot sports good overall quality and will provide longevity to the user. What's more, if you sign up to become a Nike Member, you can customise the boot and design a unique pair for your loved one.
Looking for something a little more expensive? Try the Nike Phantom GX Pro. These boots come in 3 separate colourways. Each unique boot is designed for the user to command the pitch from any position. The boots in the Pro range offer a premium feel and will make your loved one stand out in the changing room.
Still trying to decide? Shop all Nike Football Boots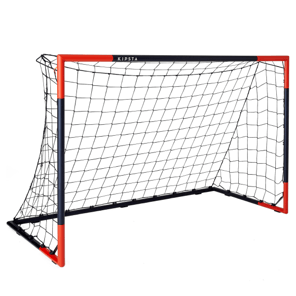 From the pressure of choosing between 100 different types of football boots to something a little simpler: Goalposts.
Admittedly, this gift is more targeted towards younger recipients. Ask any football fan, and they can recount countless stories as a child playing football in their back garden with a set of goalposts their parents had bought.
Nothing screams Christmas more than sending your parents outside at 8 AM on Christmas morning to build the goalposts you've opened; why should this year be any different?
Shop Football Goalposts at Decathlon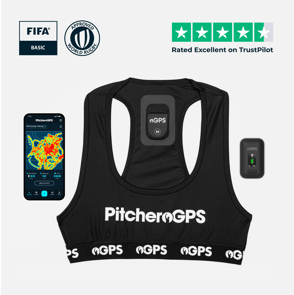 Elevate your football experience! Dive deep into your game metrics with the PitcheroGPS Player Tracker.
Have you ever wondered about your speed, distance covered, or overall match performance? Say no more. This tech-savvy gift is perfect for passionate football players and is FIFA-approved, meaning it can be worn during matches.
The bundle packs a player vest, charging cable, and gives you access to the game-changing PitcheroGPS mobile app. And the cherry on top? A limited-time offer of a FREE GPS Base Layer with every purchase.
Hurry, while stocks last!
Shop PitcheroGPS Player Bundle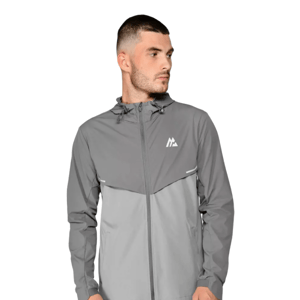 Despite the cold air of winter drawing in, training never stops. At PitcheroGPS, we've always found lightweight windbreakers perfect for chilly evenings at training.
Montirex recently burst onto the scene with their range of stylish sportswear, and we are big fans. So whether you're jogging in your local park or tearing up the opposition right back in training, do it in style with this Montirex Curve 2.0 Jacket.
Shop the Montirex range for everything sportswear.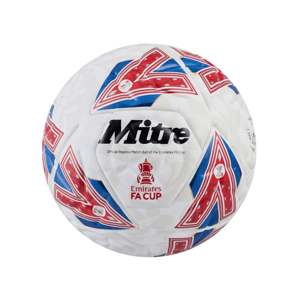 Finally, a strong choice for any football fanatic. You can never have enough footballs. Take it from someone who had six footballs in their car at any given time.
The Calcio Pro Match Ball from Mitre is a must-have for any budding footballer. This football is built to last and is reasonably priced. Similar to the PitcheroGPS Player Bundle, this ball is FIFA-approved.
Shop other Mitre Football Equipment.
Finding the perfect Christmas gift for a football enthusiast doesn't have to be daunting.
From the precise science of choosing football boots with Nike, the joy of backyard football goals from Decathlon, the advanced game analytics of the PitcheroGPS Player Bundle, braving the winter chills stylishly with Montirex jackets, to stocking up on essential football equipment with Mitre, our top 5 picks ensure there's something special for every football lover out there.
All that's left is to add them to your shopping cart!