Pitchero is delighted to announce the start of a major club website design upgrade - free to all Pitchero club websites.
The new modern interface will optimise the performance of your club website, impressing club members, supporters and visiting fans. Get ready to impress your members with a website that shines brighter than the winner's trophy!
Read on to see what changes will be made and the timeline for when you can expect to see them.
A New Website Template is Underway
We have spent months researching and designing a new template to elevate the look and performance of your club website for members, supporters and sponsors.
You don't need to do anything. This is a major upgrade that will happen automatically over the next few months.
The end result? A highly-optimised new website design, that will keep your club at the cutting edge of technology.
How the updates will be rolled out:
Changes have already begun, with improvements to the website header and navigation
Further updates will be released at regular intervals in summer 2023 - starting with the club homepage
Your members will notice a gradual change as we move into the new template
No sudden shocks or risk of confusion, no major changes to navigation
Timeline
June - Club website navigation and header - LIVE
July - Club website homepage - LIVE
July - News section - LIVE
August - Match Centre - LIVE
August - New Matches area - LIVE
August - Calendar - LIVE
What changes can you expect?
Homepage
We've started by improving the website navigation on both desktop and mobile devices.

The design of your homepage content will be refreshed making it easier to view and access Club content.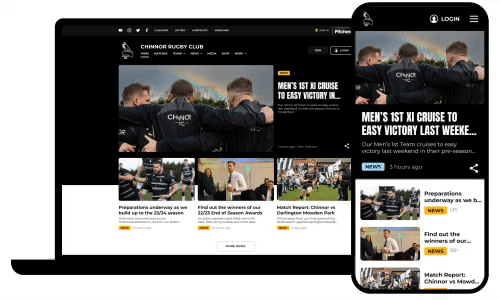 Match info has been improved with a new toggle to see the latest fixtures and results across the different sections of the club. The league table widget has been refreshed and we've created a new stats widget to showcase team performance.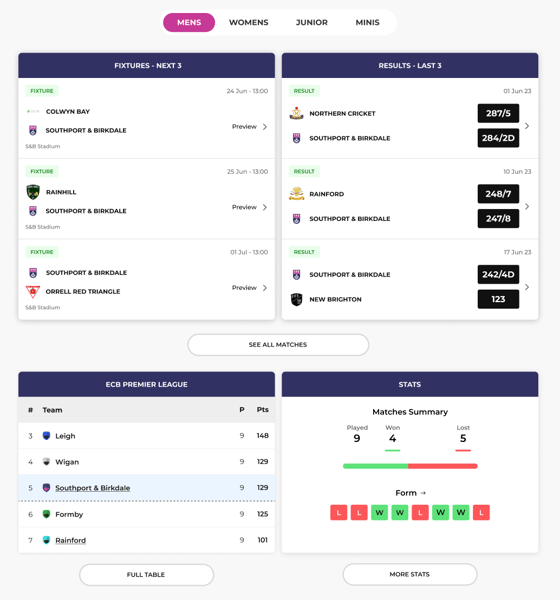 News
The news lister page has been simplified and news articles have been updated to provide the optimum reading experience - Further reading has been added to the bottom of each article.
Calendar
Improvements to the calendar now make it even easier to find upcoming club events, matches and team training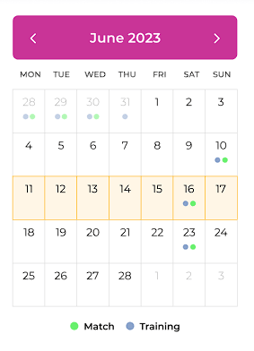 Match Centre
We've overhauled the design of the Match Centre with a new header and re-positioned the Match details section to make it easy to find key details across all pages in the Match Centre.
Match Preview and Match Reports have been updated to provide an enhanced reading experience and the Highlights area has been updated to to include a breakdown of key moments and match commentary so supporters can easily follow the match day live!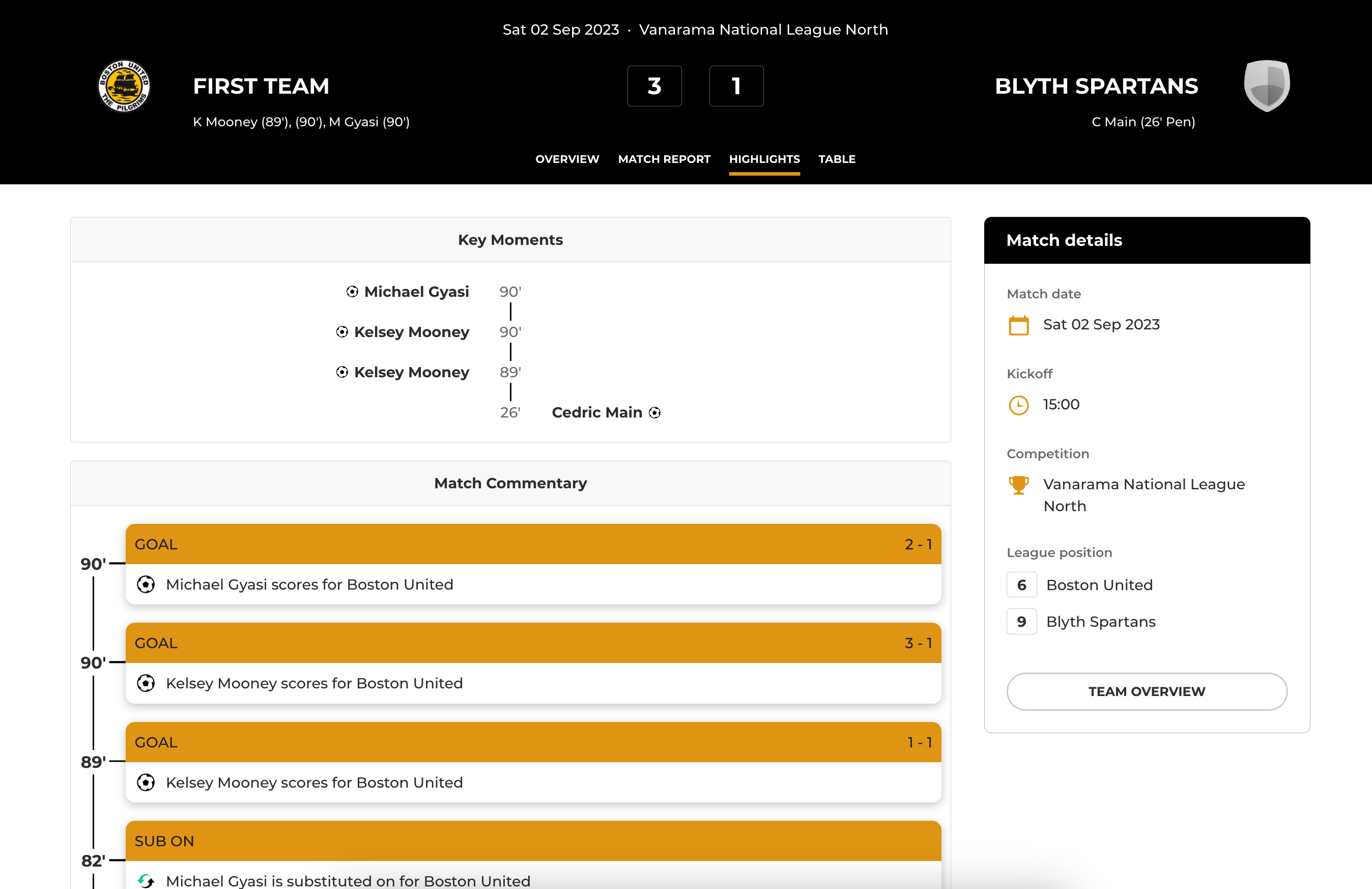 New Feature - Matches
As part of the upgrade, we are creating a new page called 'Matches'. This will sit in the primary navigation; the page will show all matches and training sessions across the club during the current calendar week.

Members can move the week along to see all of the matches and training sessions, week-by-week, team-by-team.
We are always innovating, taking on your feedback and looking to enhance Pitchero so it can be the best possible experience for everyone.

Your club will enjoy a stunning, new professional website ready for the coming season.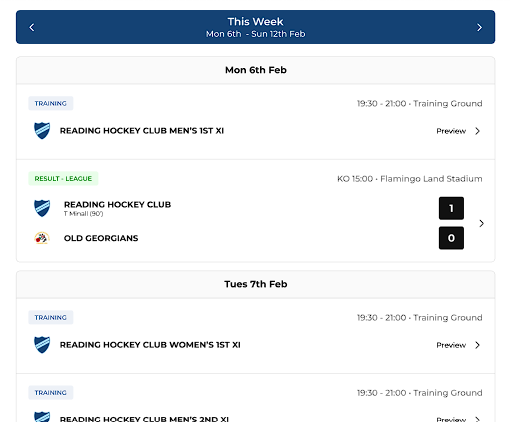 Join The Webinar
Keep an eye out as we're hosting webinars over the next few weeks to showcase the new designs and answer any questions you might have. In the meantime, watch our most recent webinar on youtube.
Gallery
To help you visualise how the finished upgrades might look for you, here are some examples of different sites from clubs across our community.