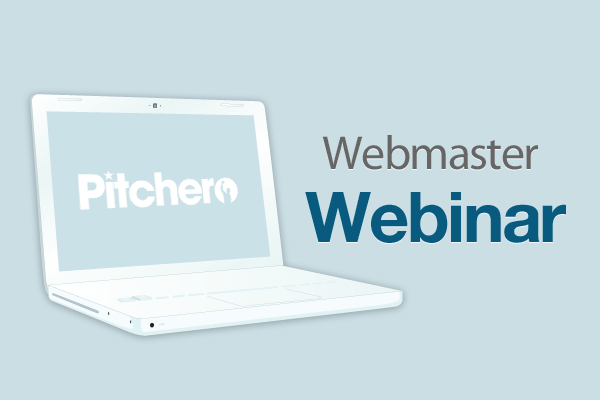 Join us..
To make sure your club is ready for the new season we are hosting extra Webinar events this Friday, the 23rd of August.
The two new events will be held on:
- Friday 23rd, 1PM >> Register now...
- Friday 23rd, 7PM >> Register now..
Both Webinars will cover the new Membership and Payments features.
To reserve your place, click the link above and complete the registration form.
A reminder email will be sent 24 hours before the webinar is due to take place.
==========================================================
Make the most of the webinar...
The webinar covers two new features which are live to all UK clubs. To access the new features go to your club control panel and click Payments or Website Membership.
We suggest all users spend a little time using these new features ahead of the Webinar, this will ensure we can answer as many questions as possible.
The webinar we will focus on the following key points:
- Importing and exporting membership data
- Sending a new Payment request
- Promoting club Payments
To learn more about Payments click here. To learn more about Membership click here.
==========================================================
What is a Webinar?
A Webinar is a video presentation held over the internet. Attendees can listen via a computer or telephone line.
Simply log in, sit back and watch a live demonstration. If you have a question you may use the online chat tool to talk directly with the Pitchero team.
Important: Prior to the start of the webinar all attendees MUST register with Go To Webinar. To do this, select the webinar you would like to attend from the list above, click the link and complete the online form.
Following this you will be sent an email confirmation. 5 minutes before the Webinar is due to start you should open the confirmation email and click the link, this will take you to the Webinar video screen.
The webinar is free, but places are limited to 100 attendees per webinar.
Why not organise a club event?
If more than one member of your club is interested in the features presented during the webinar, why not organise a club get together. Invite officials and team managers to one location and watch the webinar together.
All you need is Internet access and a computer!
If you have a question please email Daniel - d.greenhalgh@pitchero.com.
==========================================================