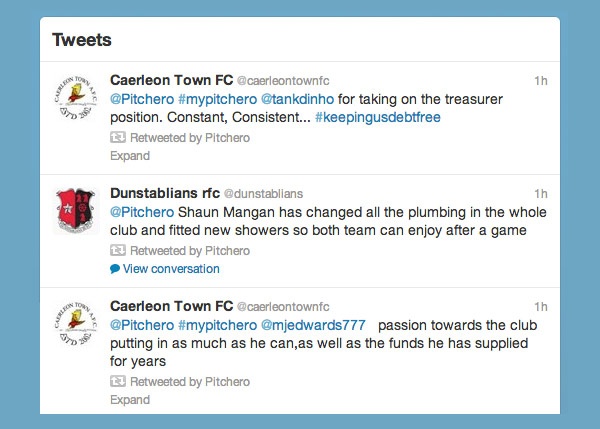 It's been amazing to see the huge support for our campaign to recognise and reward the army of unsung volunteer heroes working in grassroots sport.
We launched the campaign following research that showed volunteers in sport deliver the equivalent of almost £8 billion of support to community sport across the UK each year.
Volunteer hours in sport come in many different guises and we're asking all sports clubs to nominate '#mypitchero', the person at their club who they feel especially deserves recognition for the incredible contribution they make.
All nominations will be entered into a prize draw to take place on November 4, 2013, with an iPad Mini for the person who made the nomination and the nominated volunteer.
Submit your nomination via Twitter using the #mypitchero hashtag (more details about how to enter are here).
To read more about the results of our research click here.
Click here to visit the Pitchero Twitter page and good luck!