Thousands of clubs are saving time with the ultimate admin-slashing app, Pitchero Manager. Helping coaches and media officiers save time and allowing them more time to do what they do best, the Manager app allows you to complete a number of daily tasks on the move, wherever you are.
So, if you haven't already, be sure to download the app for free on iOS and Android.
1. Manage your membership in seconds
The Pitchero Manager app allows you to add players and parents to your database, so as you welcome new members to your club, simply reach into your pocket and open up the app at any given time.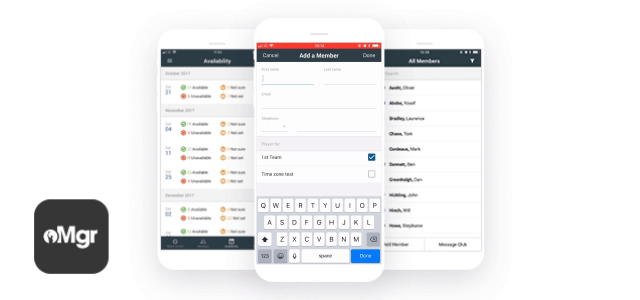 It only takes a few seconds to add new recruits to your membership database and the ability to do it on the move makes it an incredibly simple, time-saving process.
2. Select your team on the move
Within the app, you can send availability prompts to your players and make team selections ahead of your next fixture.
There's no need to send dozens of text messages during the week anymore. Open up the app on your break at work, filter the team and fixture, hit the availability prompt and alert everyone at the same time.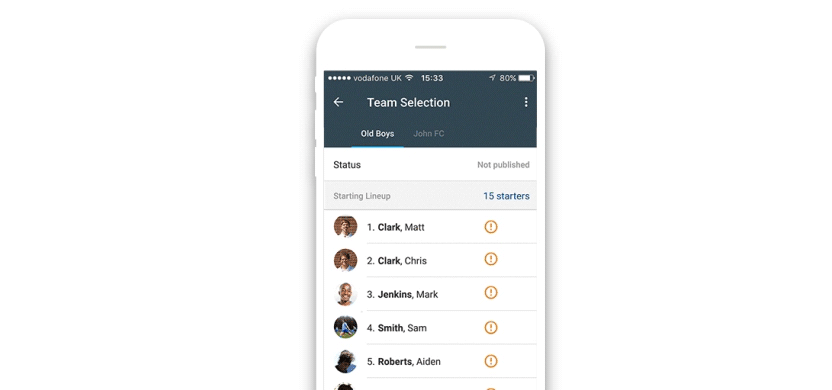 Filling out team sheets and having to make last-minute phone calls to your players is a time-consuming task that is eradicated, all thanks to the Manager app. Head to the Match Centre on the go and select your starting lineup, substitutes and team captain before you arrive at the game.
This prompting process is entirely automated, saving you bags of time by not having to do potential admin work every weekend.
3. Communicate with members wherever you are
The Manager app's communication tool lets you to stay in touch with all of your members throughout the season. Send a message to a member of your team and they're alerted via push notification and email. When they reply, you'll receive the same, so you're never out of the loop and always know what's going on.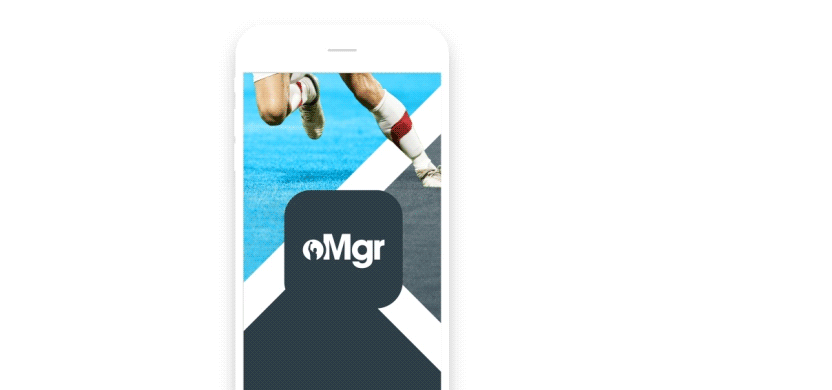 All of your members can communicate in one place, so when you need to quickly send an important message whilst out and about, simply click on the messaging tab within your Manager app to get a message out to your players across. Efficient, easy and effective; saving you valuable time.
4. Post results and statistics when the final whistle goes
As well as adding a final score, attendance figures and any other notes you may have from the game in the Match Centre, the Manager app allows you to add statistics like a goal or try scorer, player of the match plus any other stats your club collects.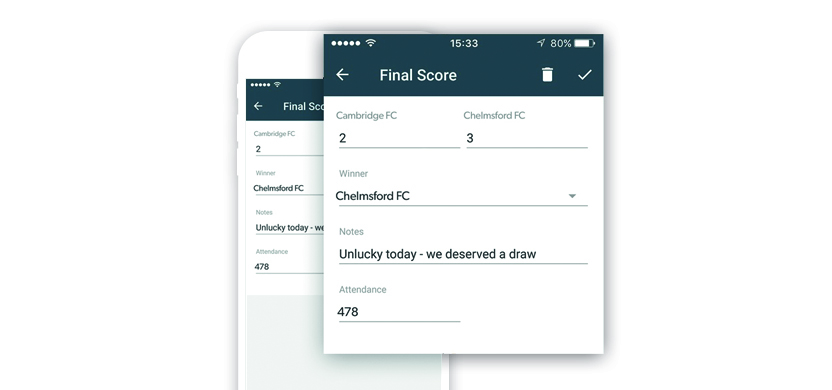 These will feed straight into your club's website, so after the game, either in the clubhouse or in the car on your way back from an away trip, head to the Manager app and get started. There's no need to wait until you're home, do it on the move so your members can see what's happened during your game straight after the full-time whistle.
5. Post video highlights from the side of the pitch
Pitchero Play technology allows you to effortlessly create match highlights without you needing any video or post-match editing expertise.
Available in the Manager app, simply press the Pitchero Play button from pitchside at your next game. This fantastic tool can bring a new dimension to your coaching, helping players to identify areas of improvement and helping you to coach more efficiently.
No post game editing or expertise is required, just let the app do all the legwork to produce and publish the videos within 90 seconds of it happening on the pitch.
This can be done at any time, so if you have to rush off to be somewhere else at the weekend, the videos can be uploaded whilst you're on the move. It has never been so expeditious and trouble-free to create and upload match highlights.
Get back to sport with the Manager app
Our Manager app will allow you to manage your team on the move and give yourself more time to master the game both on and off the pitch.
Download it for FREE on iOS and Android.