Writing the all-important match report can be a daunting experience but a club website would not be complete with out them. But match reports bring some great things to the table, so it's worth taking the time every Saturday evening to bust out a recollection of the days' events.
With this step-by-step guide, Pitchero will help you create a professional match report ready for your club website and even the local press.
Step 1. Preparation
If you know you will be writing a match report, remember to take a pen and paper to the game, or use your smartphone to make notes.
To save time, try to get hold of the team selection or a list of players before kick off. You can then add notes next to each name or shirt number.
Finally, always take a camera. Publishing photos with your match report will instantly increase the number of views.
Step 2. Headline and tagline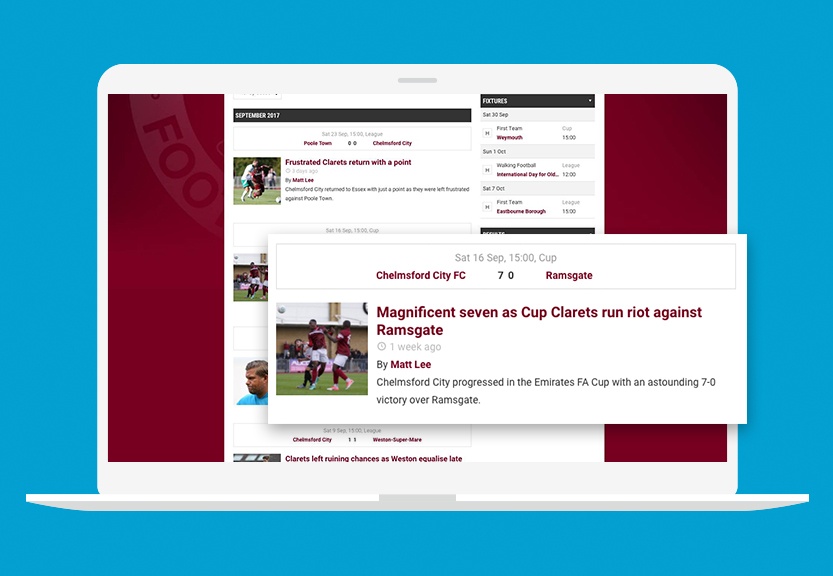 Your headline must attract the reader's attention in 2 seconds, so make sure you use a short, sharp sentence, no longer than six words.
'Old Boys FC win epic battle' or 'Smith scores hat-trick in thriller'
The tagline should then be used to provide key details, including the final result in one or two sentences.
'Olds Boys FC come from behind in wet and windy conditions to win 4-3 at home to league leaders Villa Park. Old Boys now go top with 3 games left to play.'
or
'Toby Smith leads from the front to score 3 tries and help save Luton from relegation.'
Note: We will always list the classified result at the top of the match report, so you do not need to enter this in the headline or tag line. You should instead use the space to be creative.
Step 3. Content
When writing the body of the text start by listing key events in the order they happened.
Think of key events as things you might include if you were making a highlights package of the game. Examples include:
- Goals or tries
- Penalties or conversations
- Substitutes on and off the field
- Red or yellow cards
- Injuries or stoppages in play
- Also include; exciting periods of play and well executed moves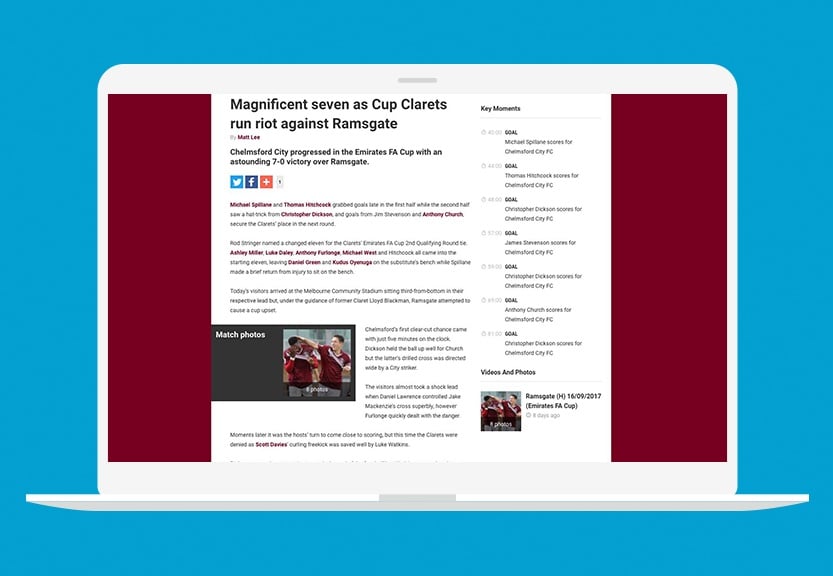 Once the key events are in place, add a short introduction to set the scene. You might want to describe the atmosphere:
- What was the weather like?
- What state was the pitch in?
- How were the conditions?
- How many were in attendance?
You can also include background information such as:
- What have been the past results between the two teams?
- Where are they in the league table?
- Which team has the better form going into the game?
Now link the events together making sure your follow these simple rules:
- Be specific, do not ramble
- Use short paragraphs no longer than two sentences
- Include where appropriate the names of players and coaches
Step 4. Summing up
Once the body of the report is completed, write a conclusion summing up the teams performance.
Go full on roving reporter and interview the big character from the match. Include a quote from the coach, team manager or a outraged supporter.
Become your very own pundit by throwing in some match analysis. Include a list of areas which needs work, such as improving the defence or creating more chances in attack; contemplate key decisions in the match, such as a potential wrong substitution of vital error.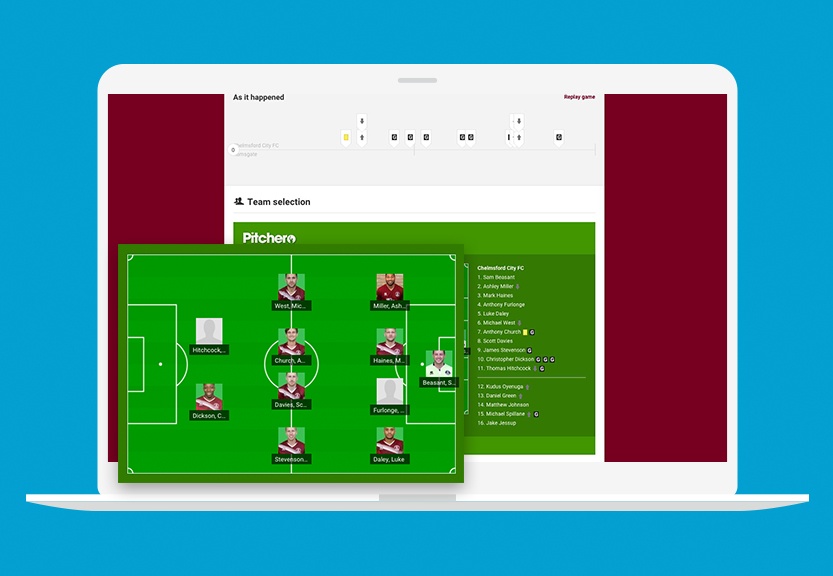 At this time, it's also a good idea to thank your opposition and the referee or umpire.
Finally, make sure to finish by promoting upcoming games and training sessions. Where has this result left you in the league standings? Who are you playing next and where? What time should you meet? Are you training this week? If so, which day and at what time?
The match report will be read by all player and parents so make the most of it.
Step 5. Photos
To make your match report an instant success - always use a photo. Even if you lose by 50 goals, users will still read the report to view the photos.
Include as many photos as you can and pick the best photo to use at the top of the page.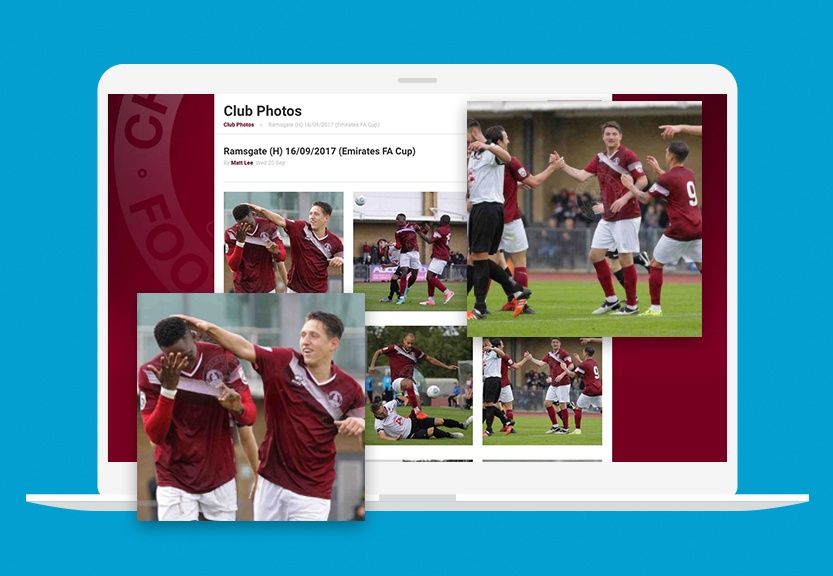 A Pitchero club website allows all members to upload and share photo albums with a club website and each album can be assigned to a specific match report. So make sure you encourage parents and supporters to upload their photos.
If you do not have a photo from the game, use a photo of a player from a past game or a team photo. Either way, always use a photo.
For an even more visual review of the action- make a video. Even smartphones are equipped with quality HD cameras these days, so film key moments in the match. Video content makes your match report a much more attractive proposition for readers, breaking up the mundane blocks of text.
Benefits of a creating a good match report
Follow the guide above, and you're entire Pitchero website will look more professional and provide better information for fans. It'll even give you a better chance of ranking well on Google's search engine (head to our rundown of "6 Top Tips for SEO" for helpful hints on that).
All of which will contribute to more traffic heading to your website, which can in turn increase your club's revenue potential by impressing potential sponsors
For more on creating outstanding content, check out our guide to for tips, advice and useful frameworks that can shape each and every piece you write about your club.
Use the comments below to let us know your tips and tricks to writing a great match report.
Grow your club's digital channels - Free download
Need some help getting your head round Twitter? Not sure how to attract members online? Without our free Ebook, you can get loads of handy tips and tricks to launching your club online, attracting new members and growing revenue in the process.