We are thrilled to hear so much positive feedback from clubs excited about the rollout of the new club website design upgrade - V7.
Many clubs have asked for more details, so we have created this blog to showcase full desktop mockups of the new designs. We have mock designs for all sports - but this blog uses Boston United as the exclusive club. Boston United use the Ultimate package and so no network advertising is shown on their club website.
To remove advertising from your website, upgrade to the Ultimate package or contact your Account Manager to find the best solution for your club.
New Club Homepage
Most elements are already live across the network.

New Feature - Matches
Matches is a new page within each club website. This page lists all matches and training sessions across a 7-day period, from Monday to Sunday.
This provides club members and supporters with a clear view of 'what is happening at the club this week' - which games to watch and which training sessions to attend.
Each match or training session links to the corresponding team page where full details are listed. Once the game is played, the results are shown along with links to match reports, stats, videos and photos.
A calendar is located top right allowing club members to scroll week by week.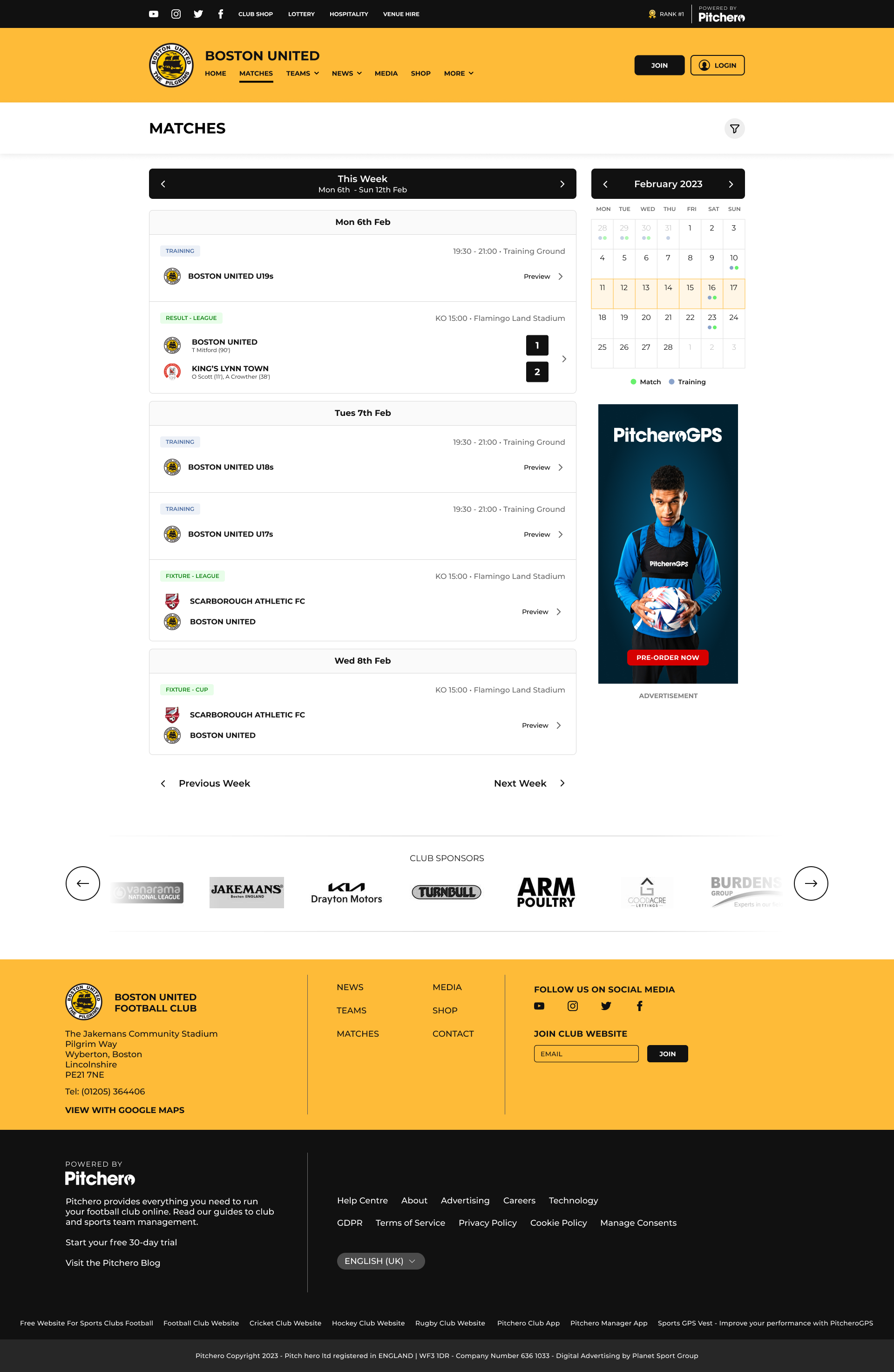 New Match Centre
All pages within the Match Centre have been upgraded with a new look.

New Club News & Calendar
The club news lister page has been fully refreshed and updated. More content and a scroll video and photo bar.

The club news item has been refreshed with more content elements and social sharing.

New Media Page (Not Live - Release date TBC)
Video and photos are brought together on one Media page. Clubs will be able to create collections of videos and photo albums - 1XV Videos, Junior Albums etc. Each collection will appear as a slider across the homepage.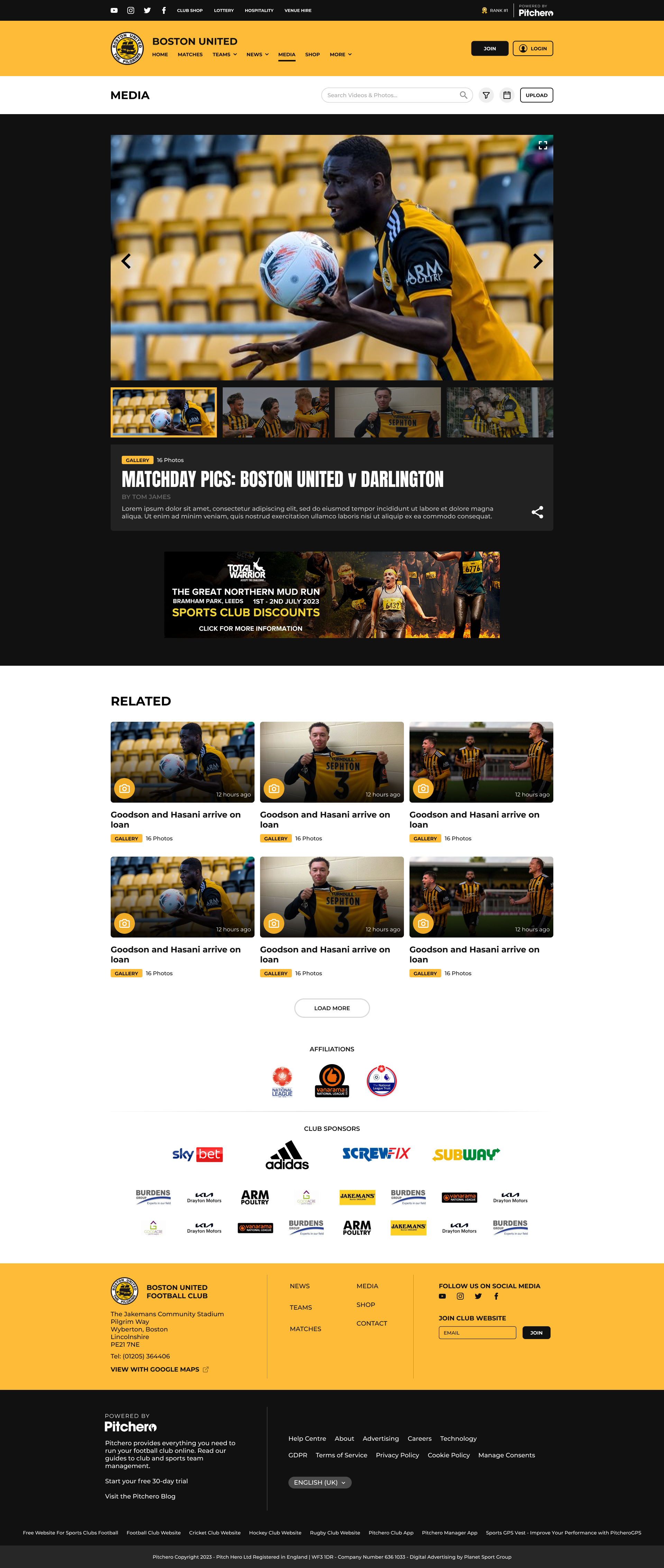 New Club Information (Not live - Release date TBC)
Club Information has been fully refreshed and updated, improving the user experience with more imagery and formatting.

For more information about the club website design upgrade and estimated timeline, click here.
To learn more about Pitchero and how we can help your club, book a DEMO call with a Pitchero expert.